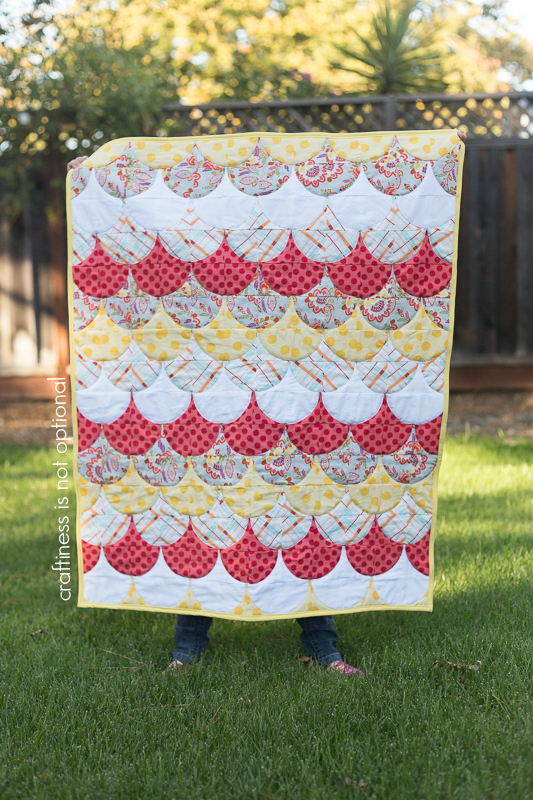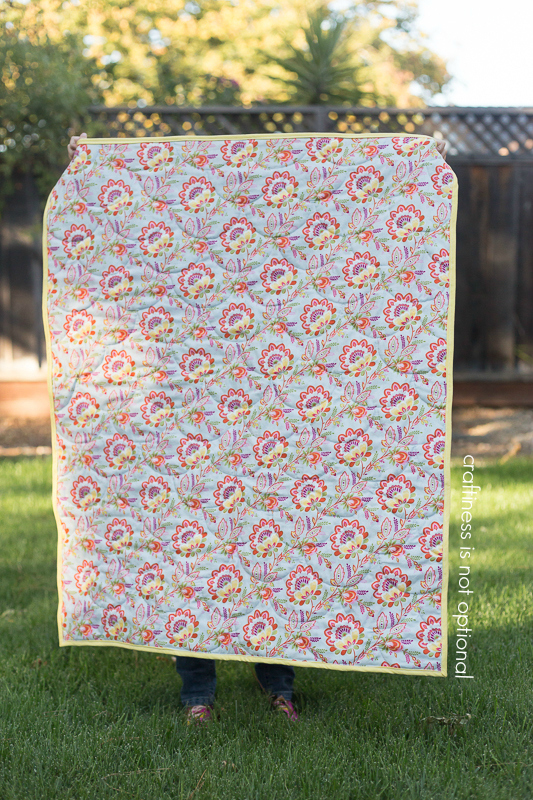 Whew. This quilt had a ton of piecing! I loved the scallops though and I had to make it happen. Even through seam ripping a whole row. (the worst EVER! #quiltingproblems) I made it happen because it was for a dear, dear friend who means a lot to me. So anyways! I used my drunkard's path die from Accuquilt to cut all my pieces (it took about a yard of each fabric), and trimmed them down to create the scallop shape when pieced together.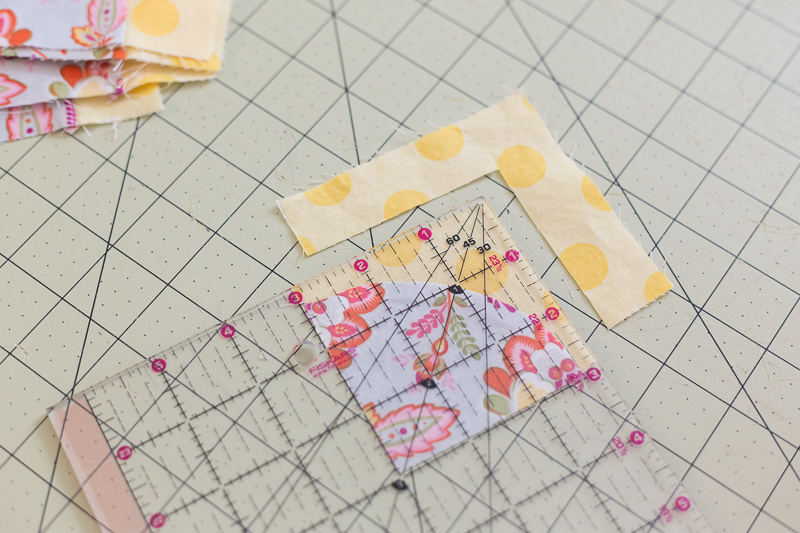 The floral that I chose to be the center of attention, and the backing of the quilt, is by Moda, from the High Street line. I got it from my awesome local quilt shop, The Nimble Thimble. (if you're local, make sure and stop by-the owner Linda is SO nice! Or, like them on Facebook!) The plaid and yellow polka dot are from Lily Bella Fabrics, the white from Joanns, and the pink on pink polka dot, I'm not sure of and don't have the selvage anymore. The bias tape I made with  Bella Solid in Sunshine, from The Ribbon Retreat.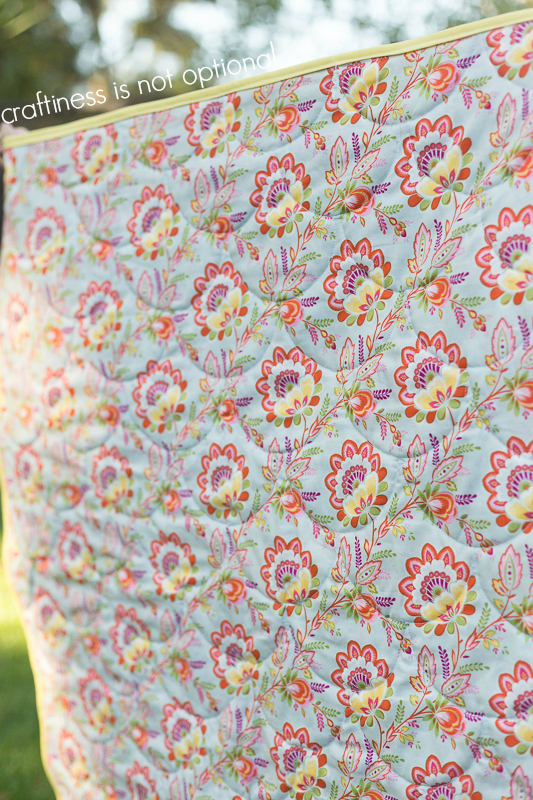 I quilted along the scallops and I am soo happy with how it came out! At least, from a distance. haha! I'm not a great quilter, that's for sure. But I'll take what I can get. And my new Bernina sure did a MUCH better job than my old Brother. It's a small quilt-a tad smaller than crib size. It'll be a good "tucker inner in the car seat" quilt or stroller or crib (obvs) quilt.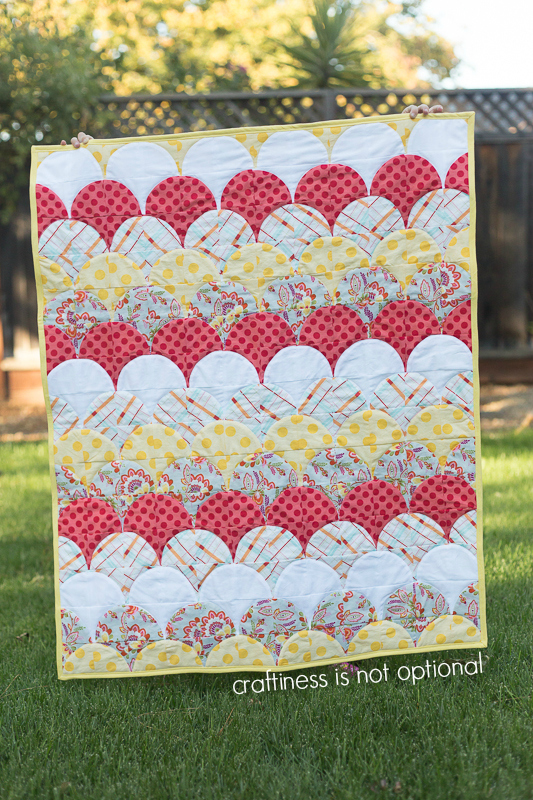 I can't decide if I like the scallops going up or down! what do you think? Sadie ran in when I was working on it and said, " MOM! that's a fishy quilt!" It does look a lot like fish scales, eh?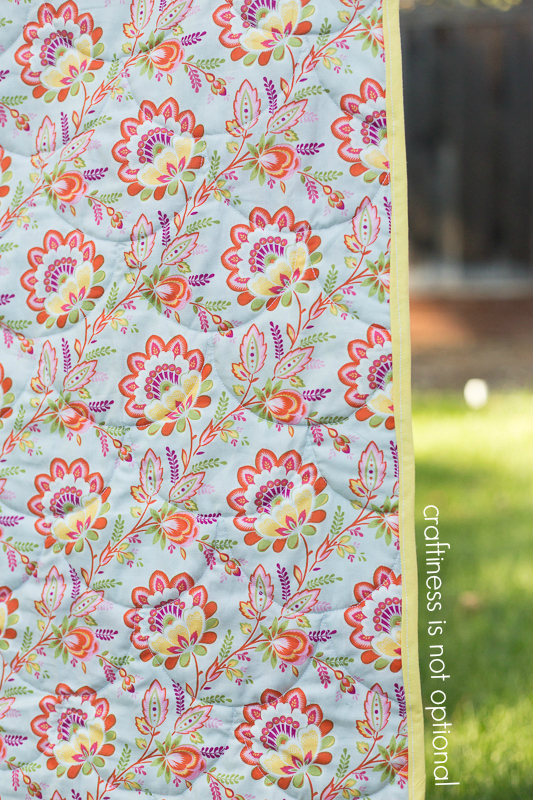 I hope she likes it!