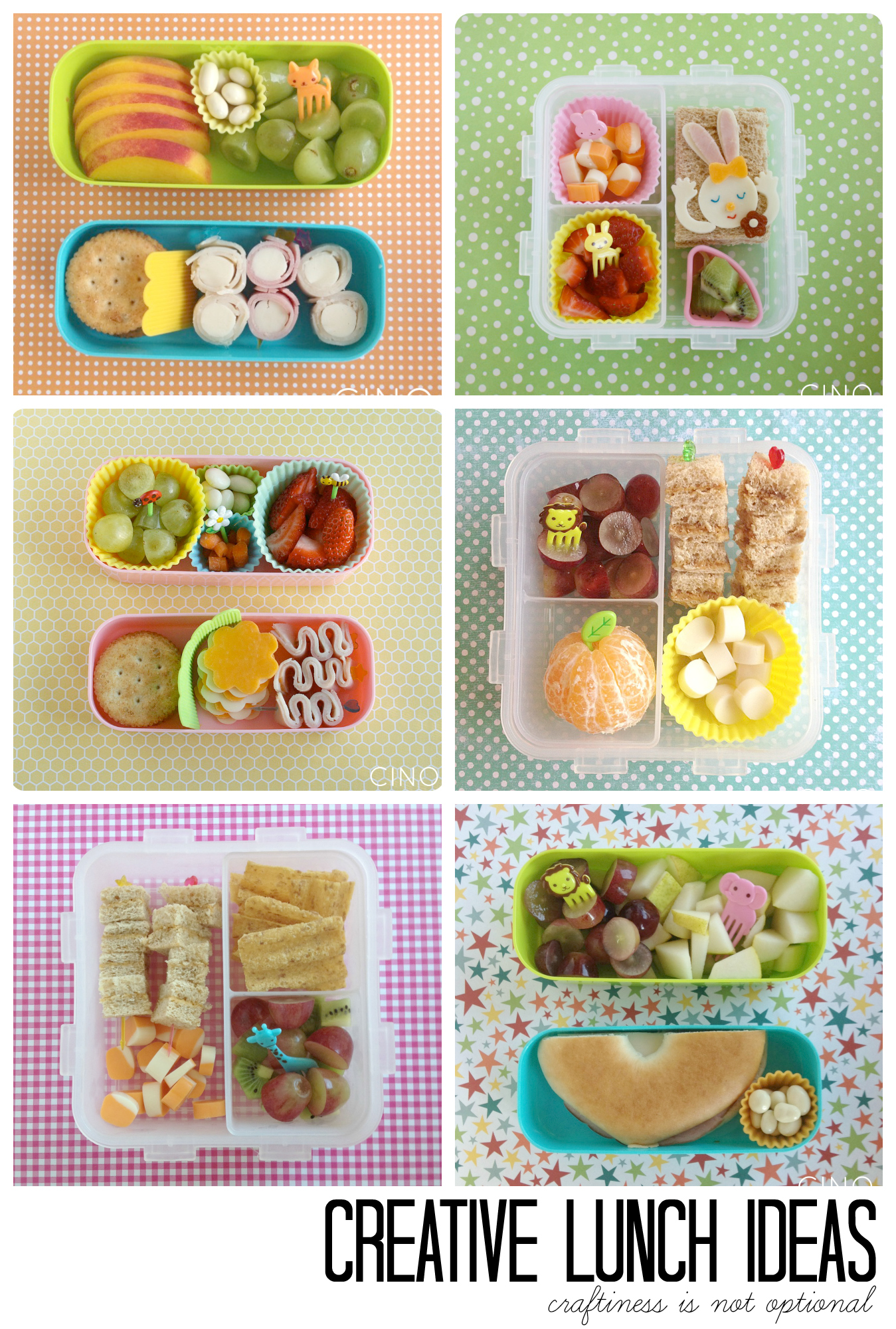 I haven't forgotten about these bento posts-they've just slowed down a bit since having Ava. I still make them-they are just kind of the same most days. These are from before I had her aka when I had more time on my hands. 😉
So here's a fun animal-themed bento! The girls love them and they're fun to make (especially with the matching picks lol) This one had a PB&J with a cheese ham and fruit leather (sleepy-raising-the-roof, apparently) bunny on top! I made it with this really fun and versatile cutter…thanks to the nice folks at allthingsforsale.com for sending it to me! It also has some kiwi, strawberries, and cut up string cheese. yum!
A fun springtime bento just in time for….fall. Eh.
It has some grapes, yogurt raisins, tiny cut up carrots (calling them baby carrots convinced them to eat 'em!) strawberries, crackers, flower cheese and squiggly turkey and ham strips. Also some springy picks for fun!
This bento had some peaches, yogurt raisins, and grapes in the top, then some turkey and cheese "sushi" bites (lol yes I'm a dork) and crackers. Sadie ate every morsel of this one!
This bento was thrown together in about 5 minutes, no kidding. The girls threw a fit one day when I didn't prepare a bento and didn't eat much of their lunch I made them. I am not one to normally cater to my kids, don't get me wrong, but this poor preggo just wanted a peaceful lunch on this Sunday, so I whipped up this simple bento right before leaving for church. They ate every bit…the magic of bentos! Some PB & Honey sandwich skewers, cut up string cheese, sun chips, and grapes and kiwi were a hit!
Another quite simple bento that they both love. A ham and cheese bagel sandwich, yogurt raisins, and cut up grapes and pears. tada!
favorite supplies below! (affiliate links)