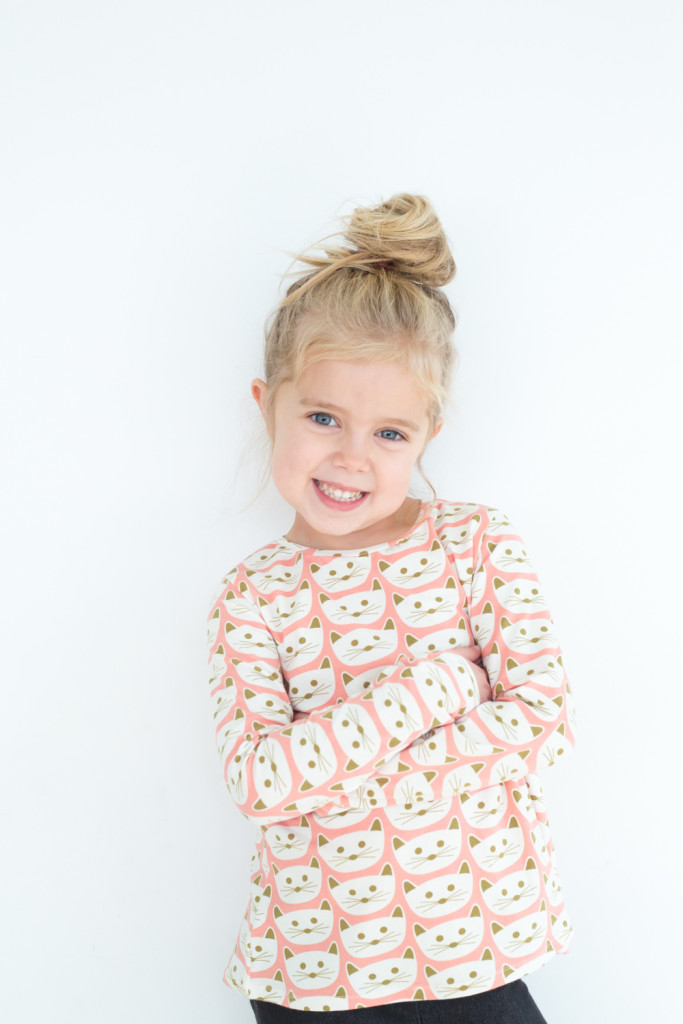 Finally finished up this Nessie top for Charlotte-but it ended up fitting Ava much better.
How are my kids getting so big? Not allowed.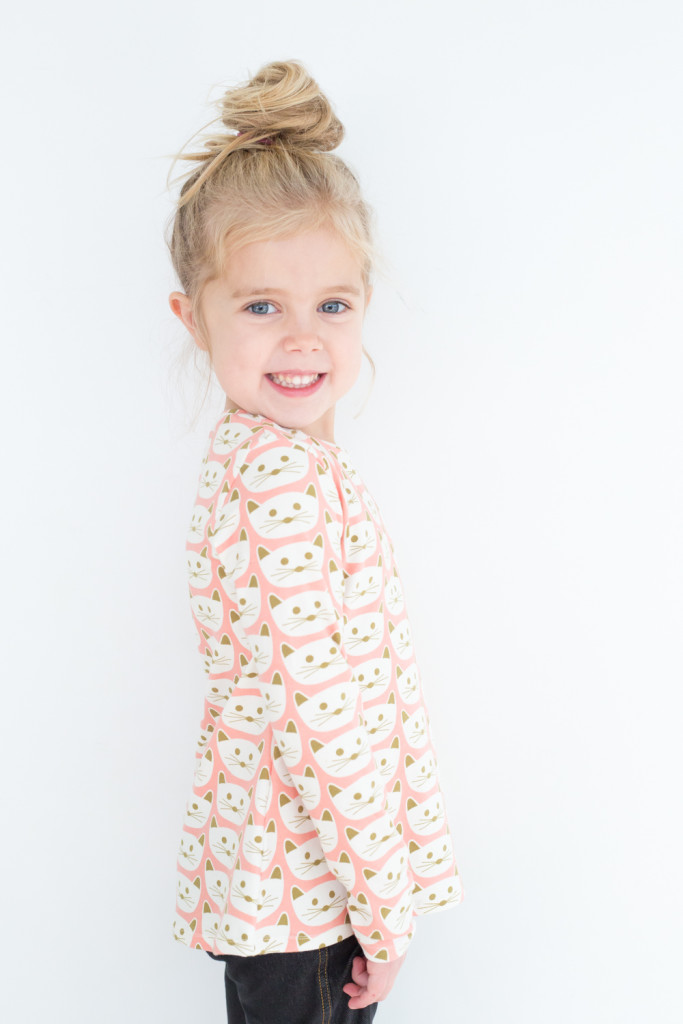 The Art Gallery knit fabric is of course, gorgeous and lovely to sew with as always! It always washes really well too.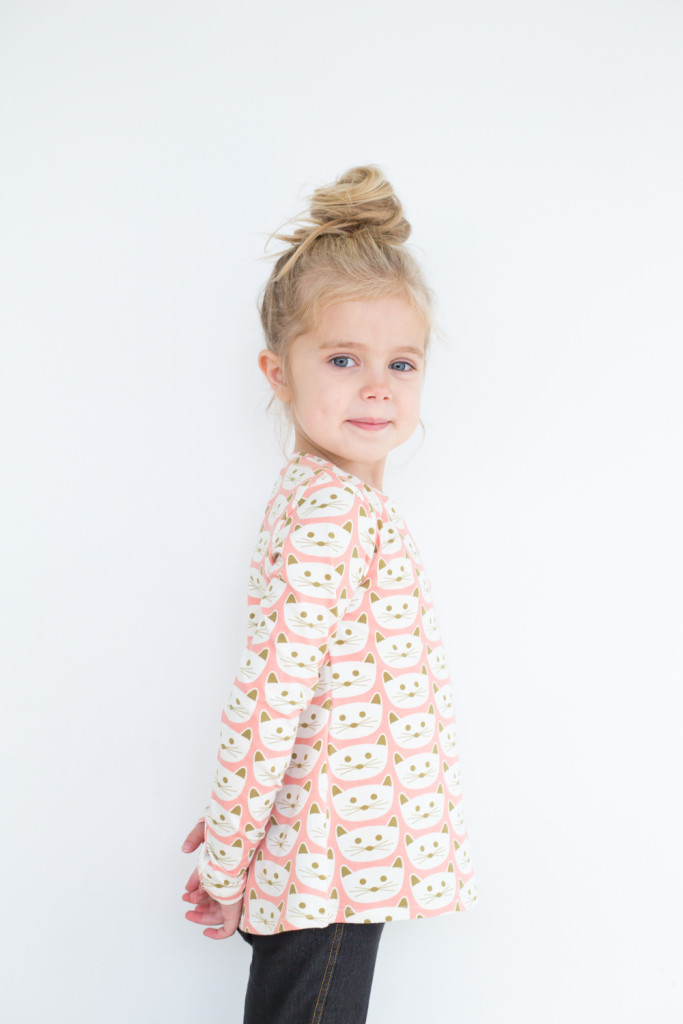 I sewed up a size 6 and it fit Ava well with some room to grow into-just how I like my handmades!