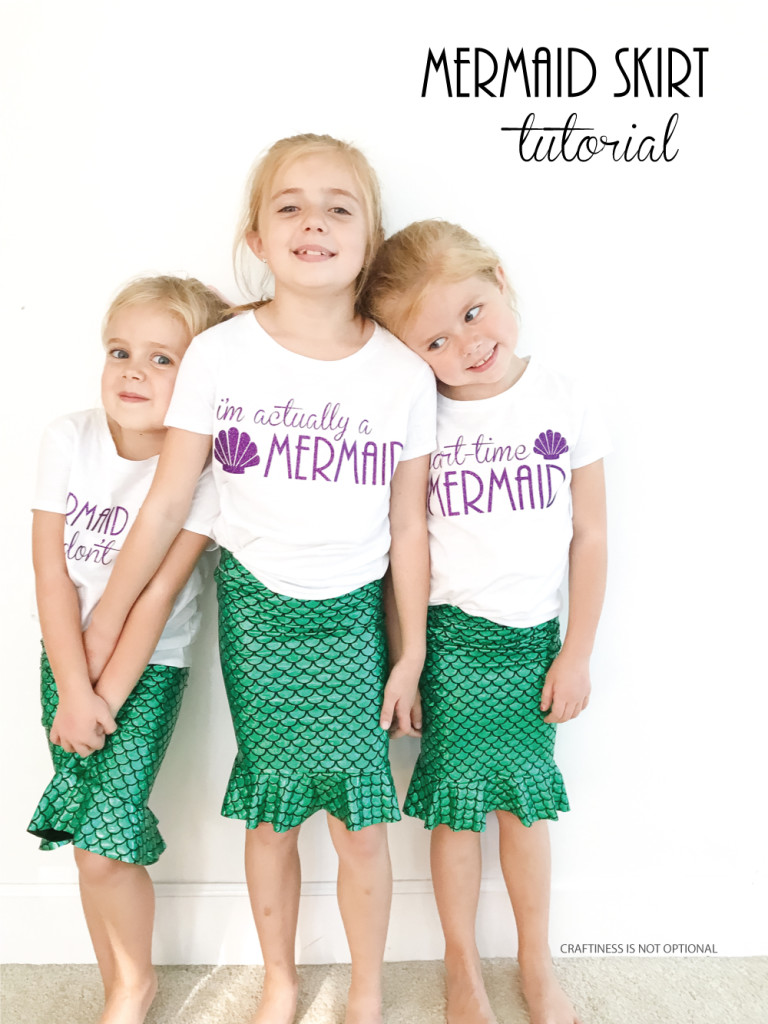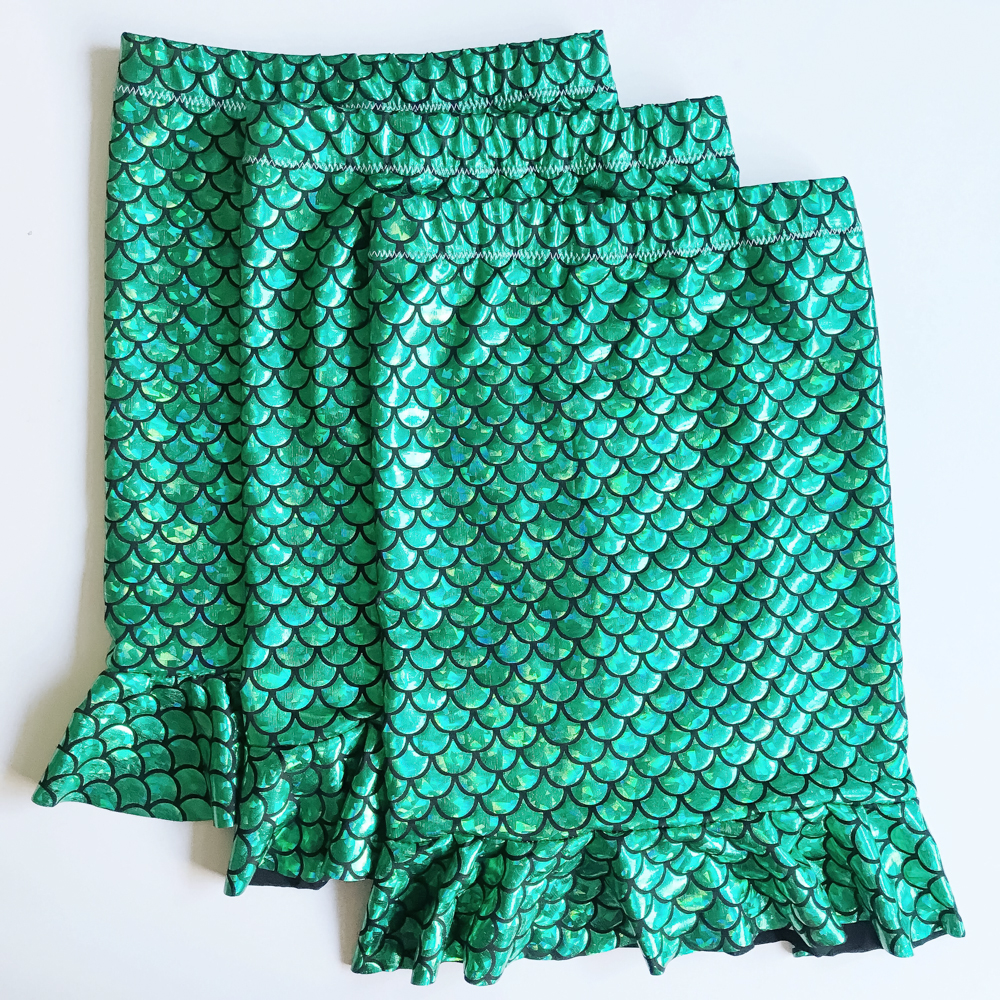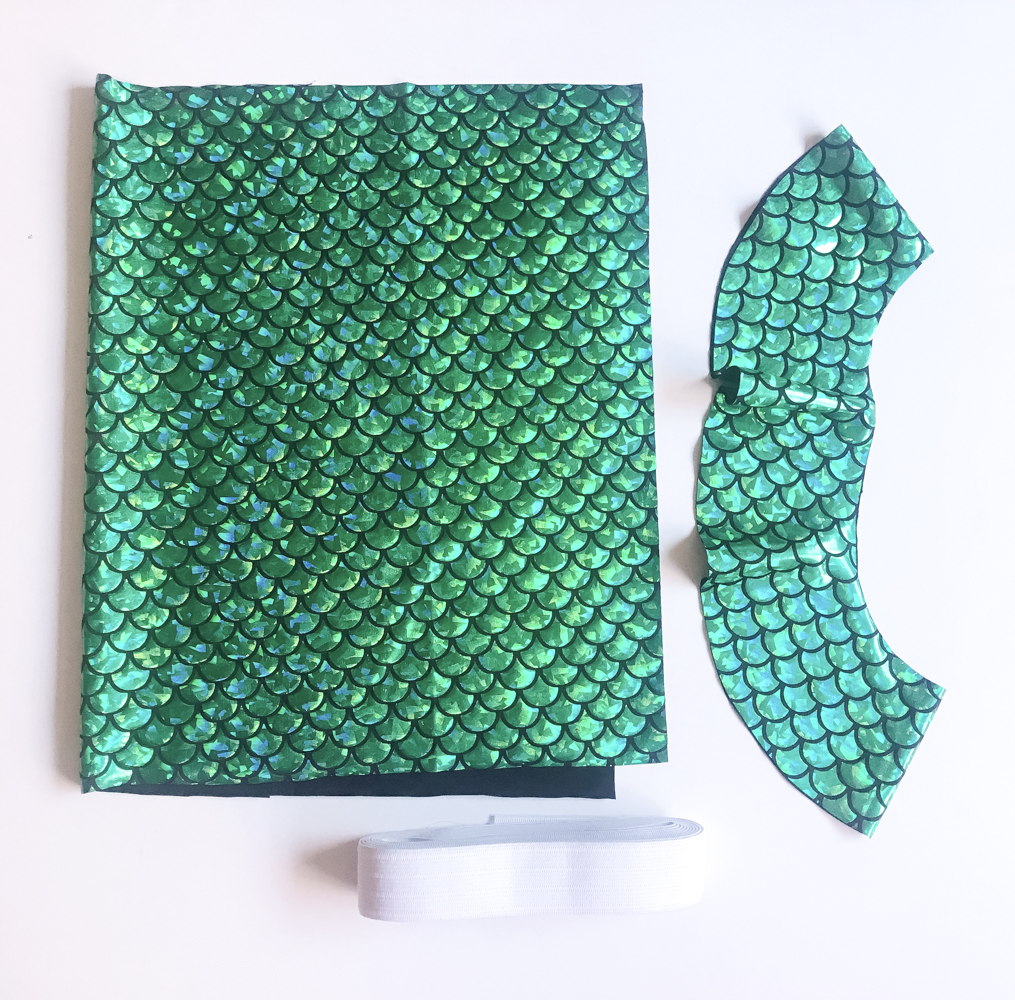 Mermaid skirt time! Perfect for costumes, Disneyland trips, or viewings of The Little Mermaid on Broadway! (which was our reason!)
Here is the fabulous fabric I found to make the skirts-I got all three skirts out of one yard of fabric, so the cost was amazing!
So the size I am making I would call a 4-6 girls size.
My girls ages 4, 7, and 9 are wearing these (the nine year old is in size 6/7 still), and they fit just fine.
First, cut a rectangle of fabric (make sure the scales are going the right way!) 14″x22″
Then use my pattern to cut the "fin" or frilly part!
You'll also need a 18-20″ piece of elastic-mine is 1.5″ wide sports elastic…love it because it's so soft!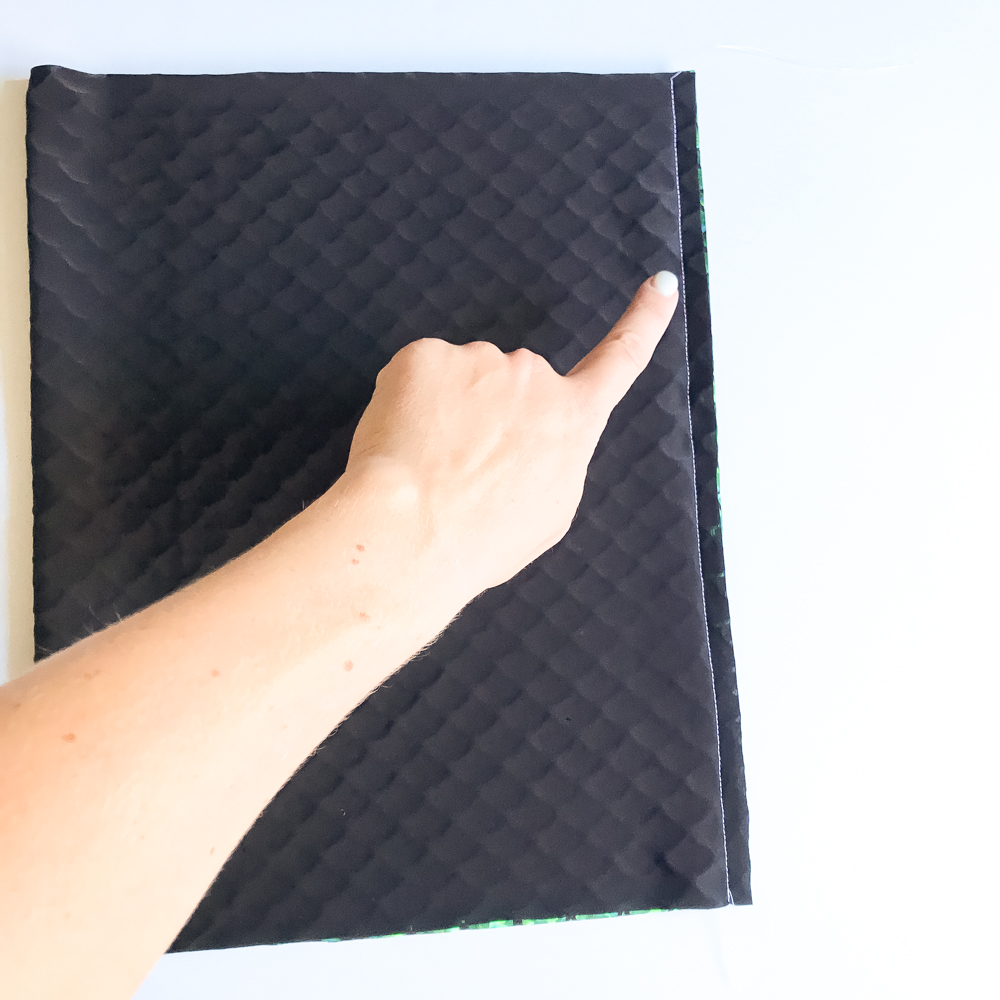 First, fold in half and sew the short sides right sides together with a 3/8″ seam.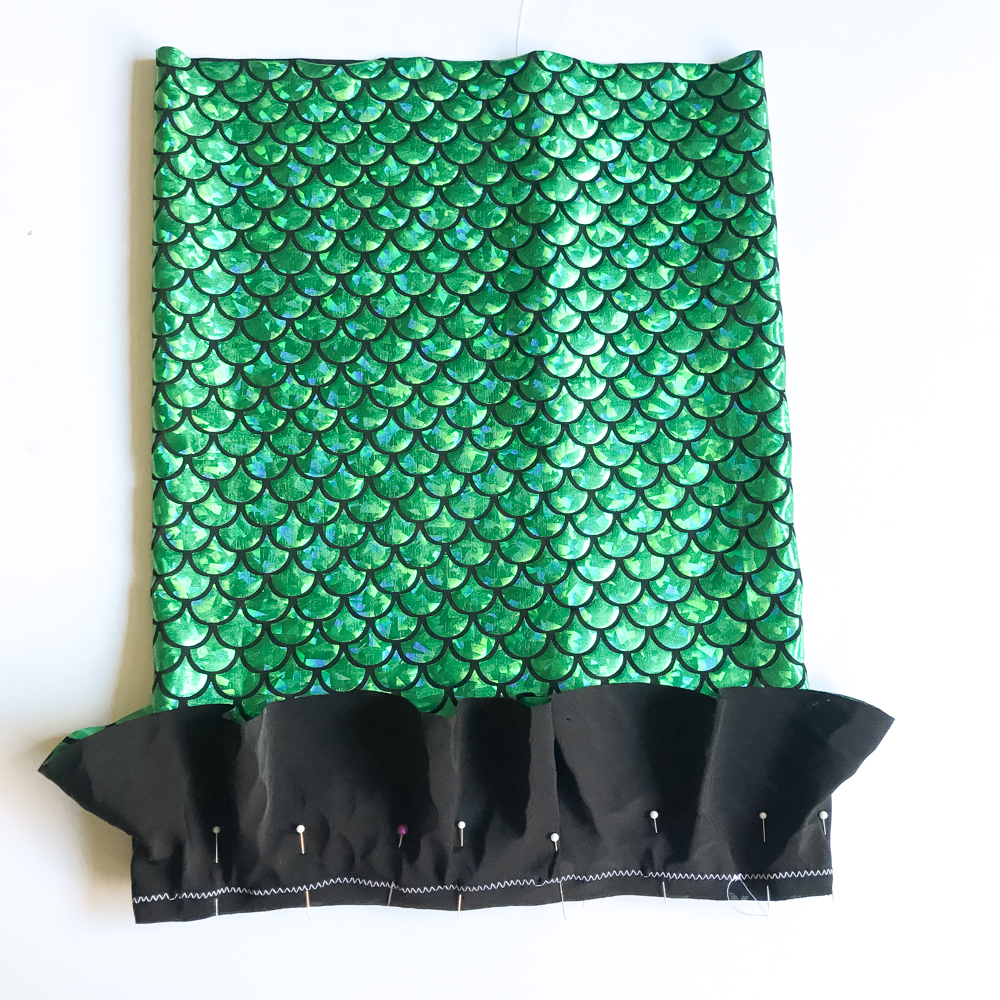 Turn right side out and rotate so the seam is in the back.
To cut out your fin, it is basically a square of fabric folded once in half, and then again in half, then place the pattern on the folds and cut out! Just like you would a circle skirt.
Take your fin and pin to the bottom of the skirt, then sew with a zig zag stitch (The prior step should really be sewn with a zig zag stitch too, and I did do that with the other two skirts.)
Another note-make sure you have the portion of fin at the front with the scales going down, matching the skirt. I did it on the other skirts but not the first! I doubt my girls will notice though! (knock on wood)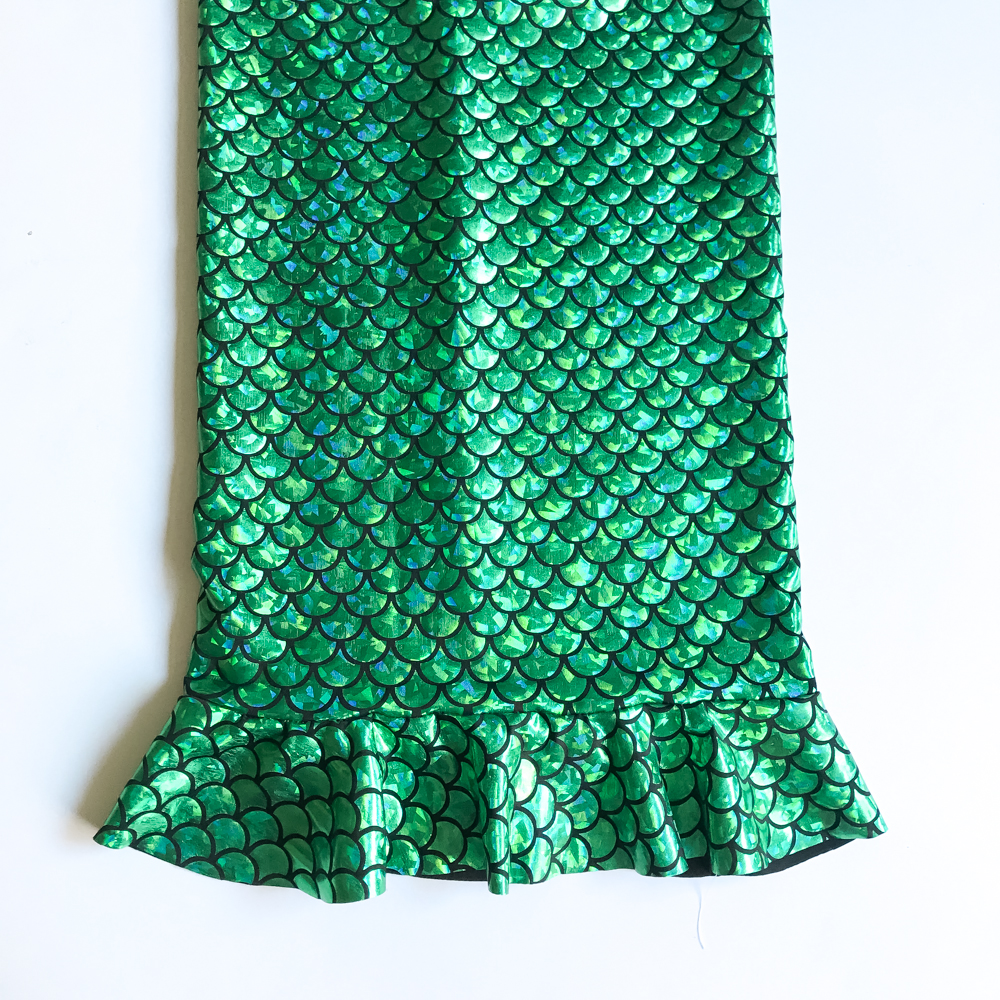 This is what you'll have now!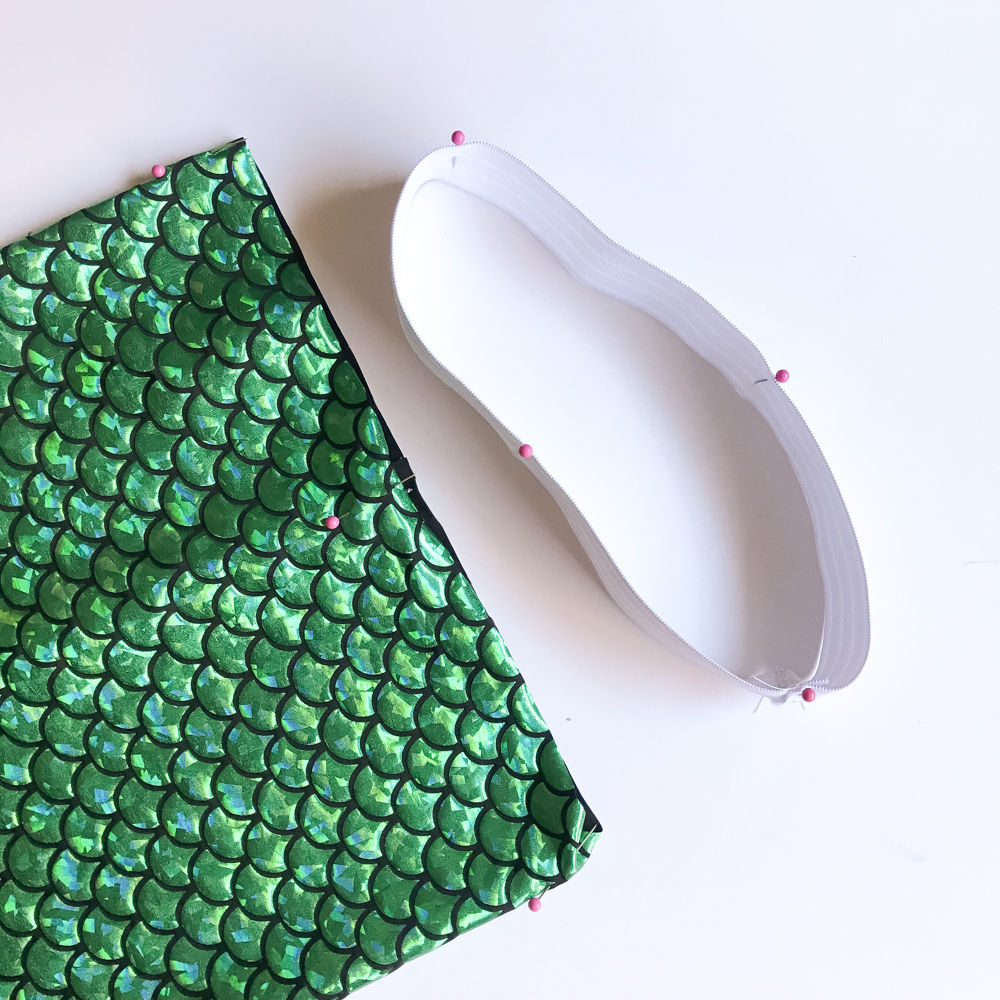 Overlap your elastic ends by 1/2″ and sew together. Then divide into quarters and mark with a pin on the top of the skirt and the elastic.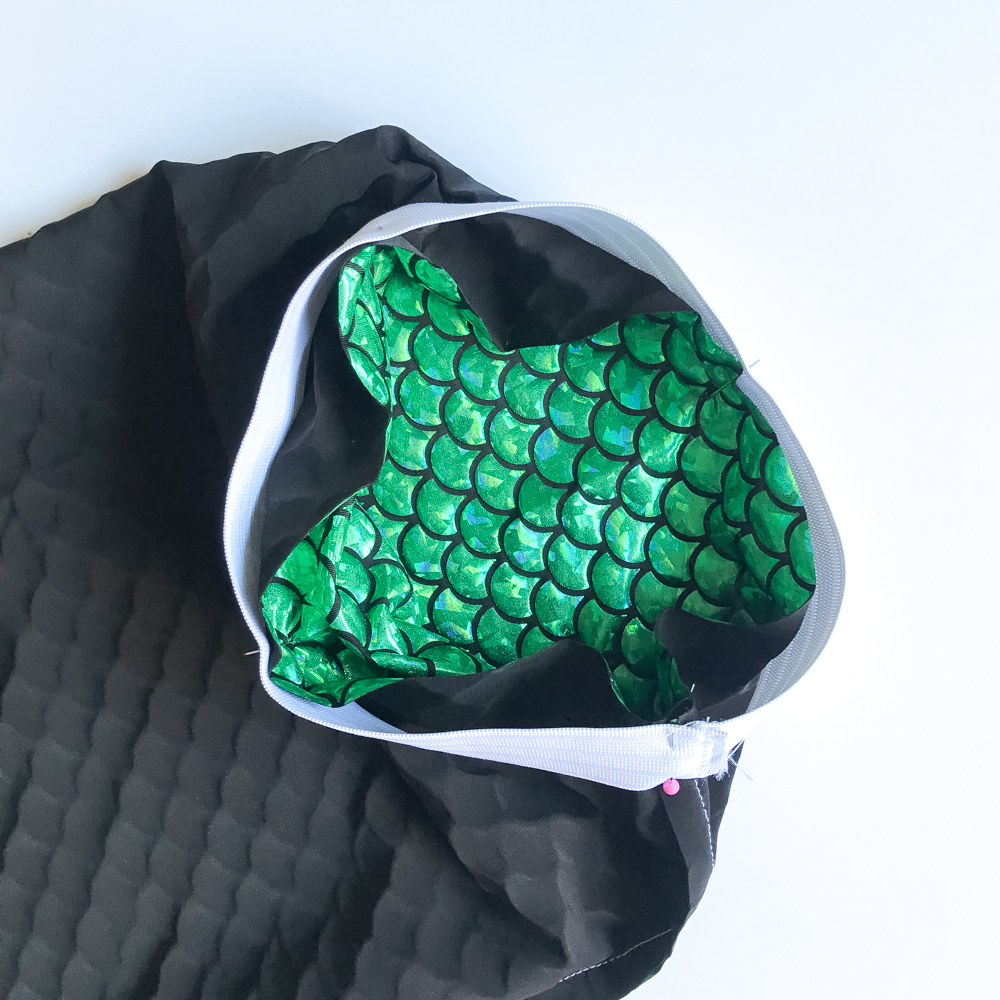 Then match the pins and repin into place, on the wrong side of the fabric.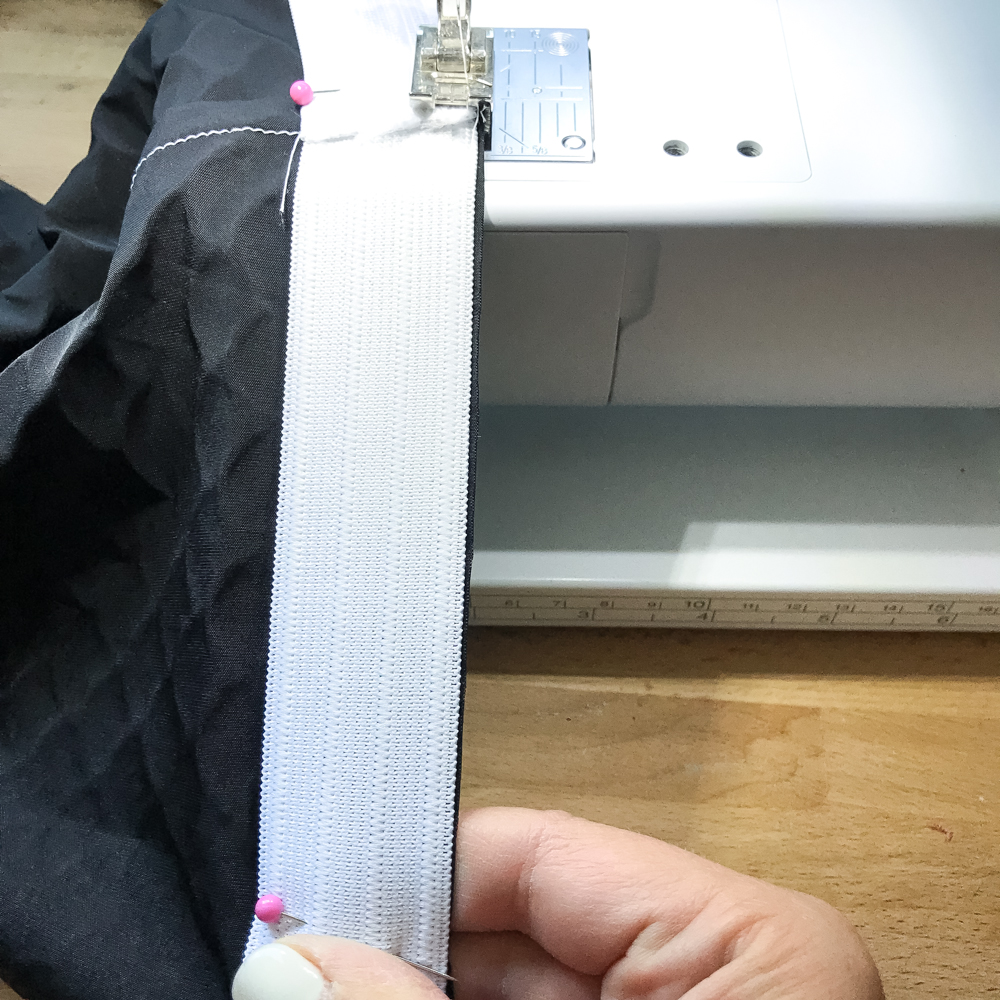 Now sew! Sew right along the top (zig zag stitch), and gently pull the elastic to match the fabric (do not stretch the fabric too much) while you sew.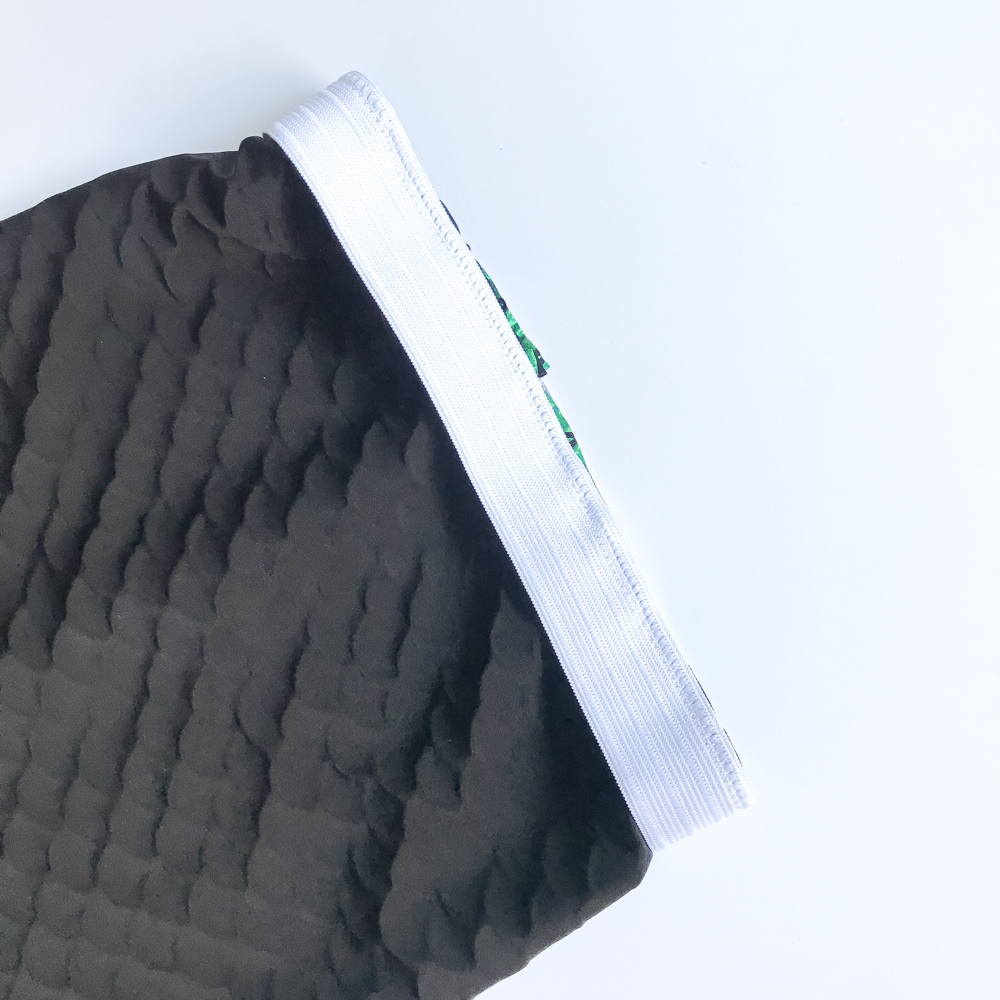 This is what you'll have!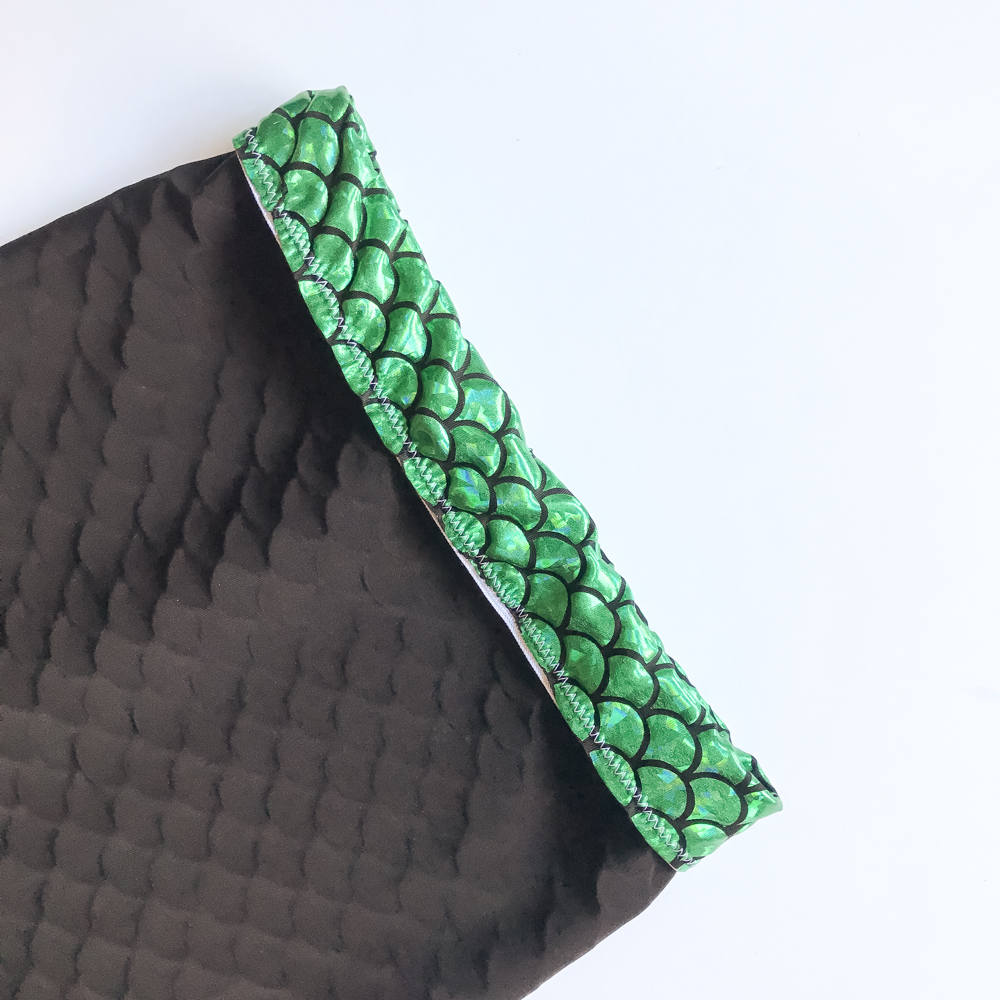 Then fold the elastic over like so…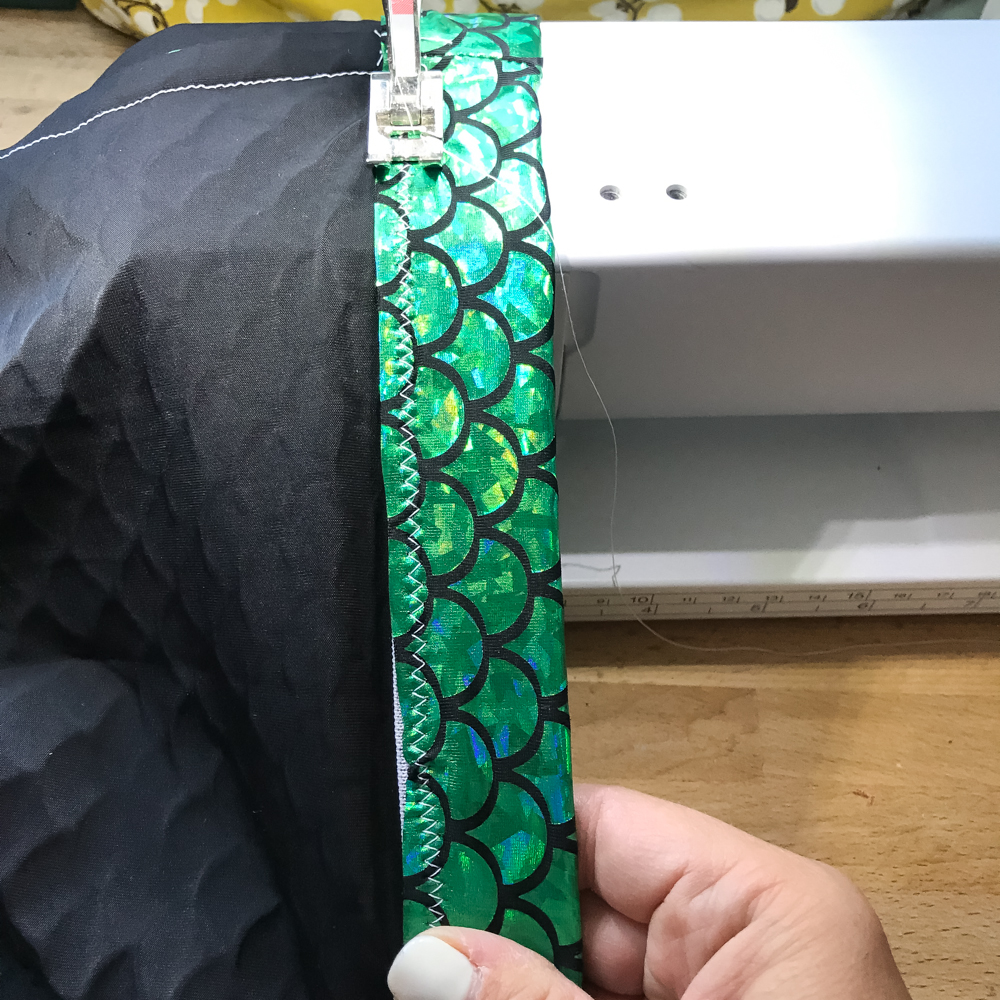 And sew into place with a zz stitch, stretching gently as you sew. If I'd been on top of things I would have put black or green thread in my bobbin, but since their shirts will cover the top, I wasn't too concerned!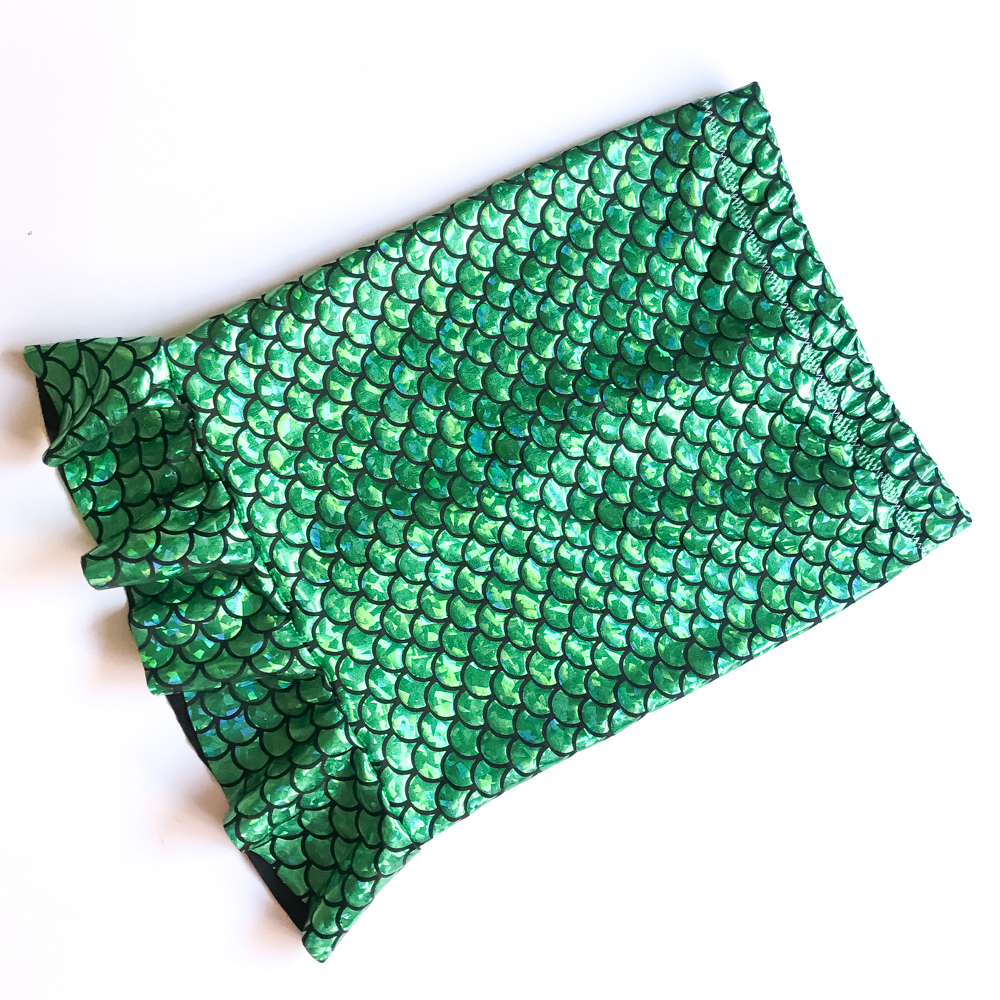 Tada! So cute!! and quick to whip up!