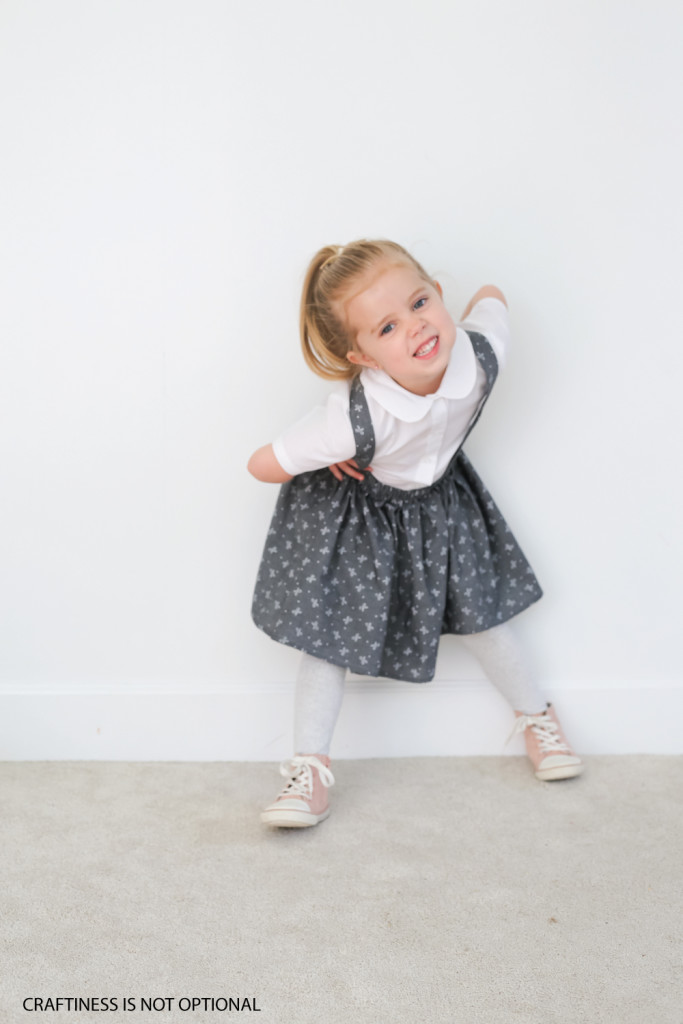 WHAAAAAT? A blog post? what's that you say?
I'm going to attempt to resuscitate this poor ol blog, so first things first…blog all the things I made and didn't blog! Because even when I don't write about what I make…it still means it was made. I still love to MAKE. It's in my blood. I started working on Halloween costumes today and I felt so happy I almost cried. It had been months since I'd sewn. And it felt GOOOD. So.
PROJECTS FROM THE LOST VORTEX OF THE SEWING ROOM is what this post should be called. Or, rather…A project.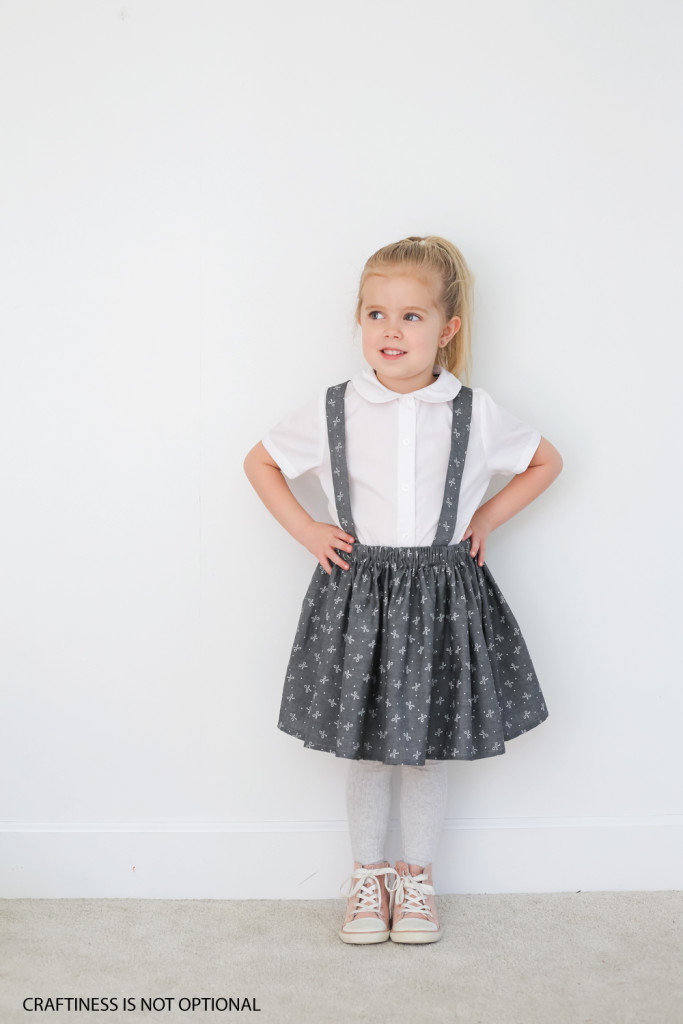 I made this little bow skirt with suspender-esque straps intending it to be for Ava's Easter outfit. (yes, it's September now egads)…but it didn't vibe with the rest and so now it's just a "regular" outfit. It doesn't get to hang out with the "holiday" dresses in the closet. I should really speak to the clothes about being more inclusive.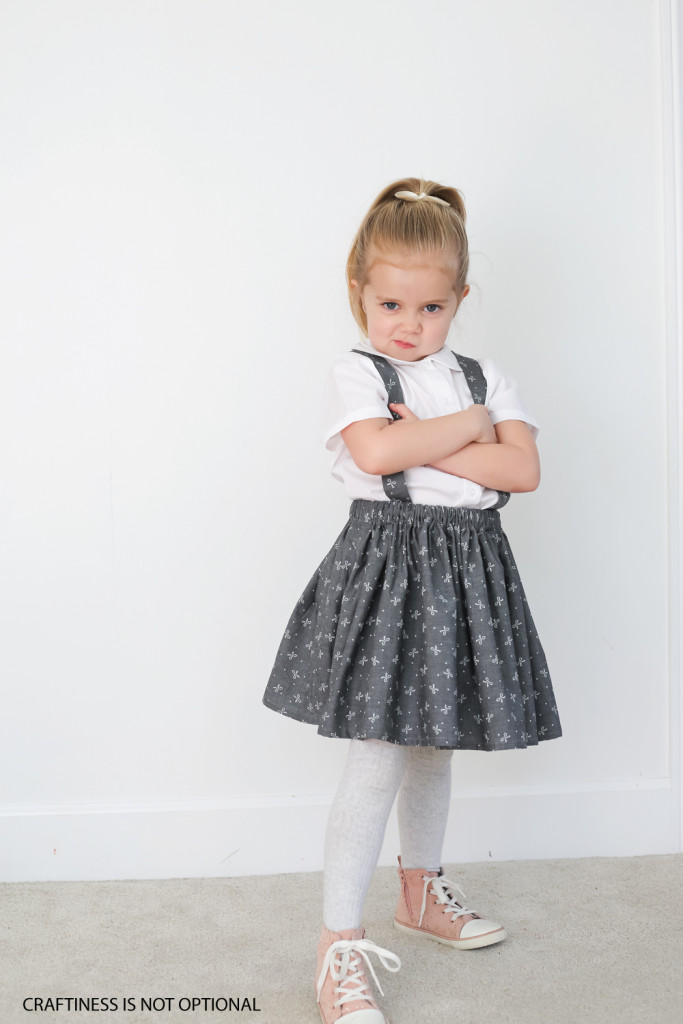 Look at that sass monster! this girl, I swear!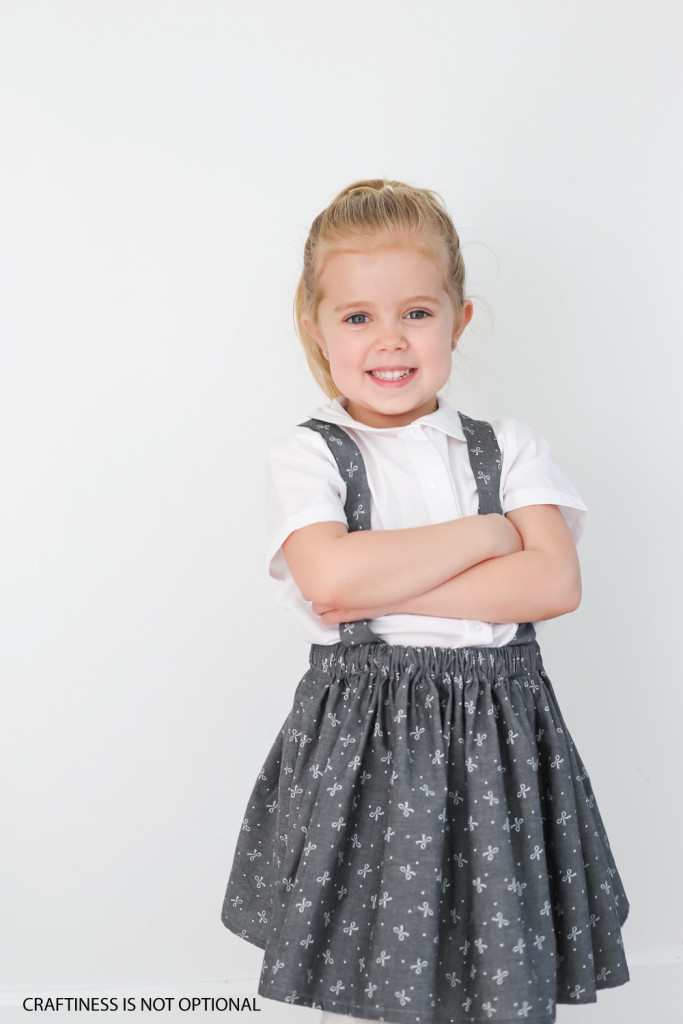 So it's obviously just a super simple gathered skirt with some fabric strips for "suspenders".
(I am all about the "quotes" in this post today huh?)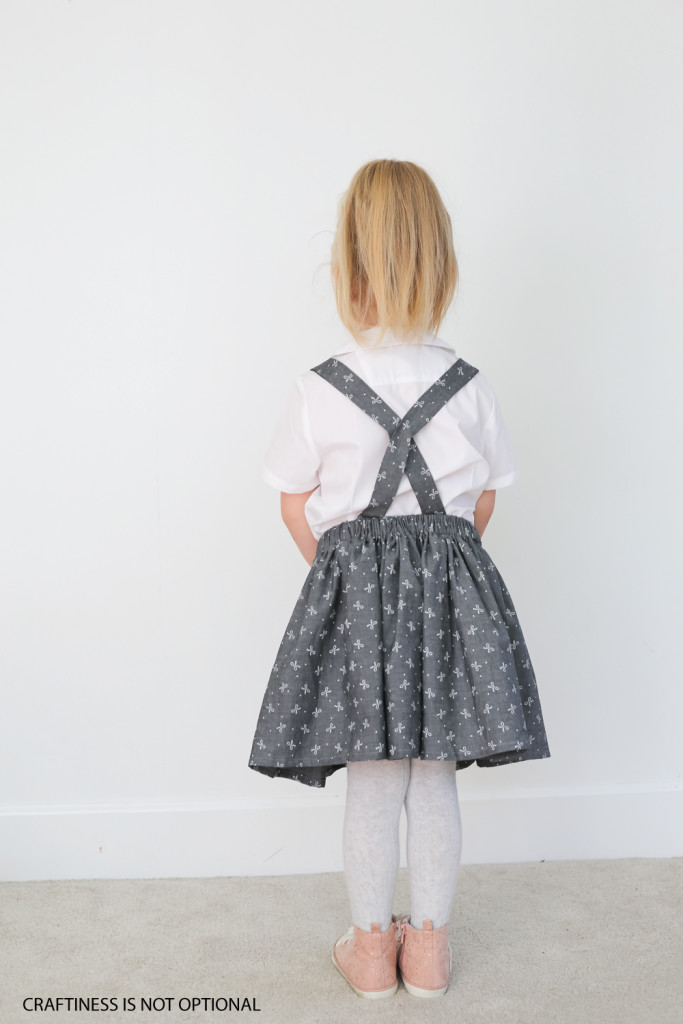 Crossed it over in the back but honestly I need to get rid of the straps asap, they fall down like carazay, since Ava is a literal ball of energy.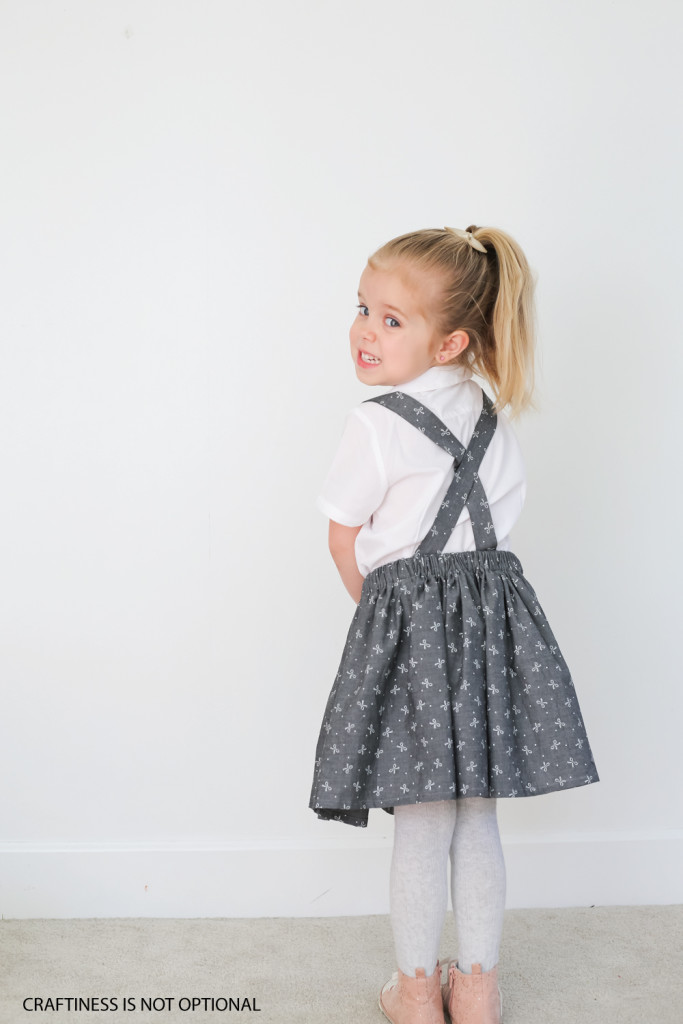 But such a cute little spitfire!
Shoes-Old Navy
Tights-Target