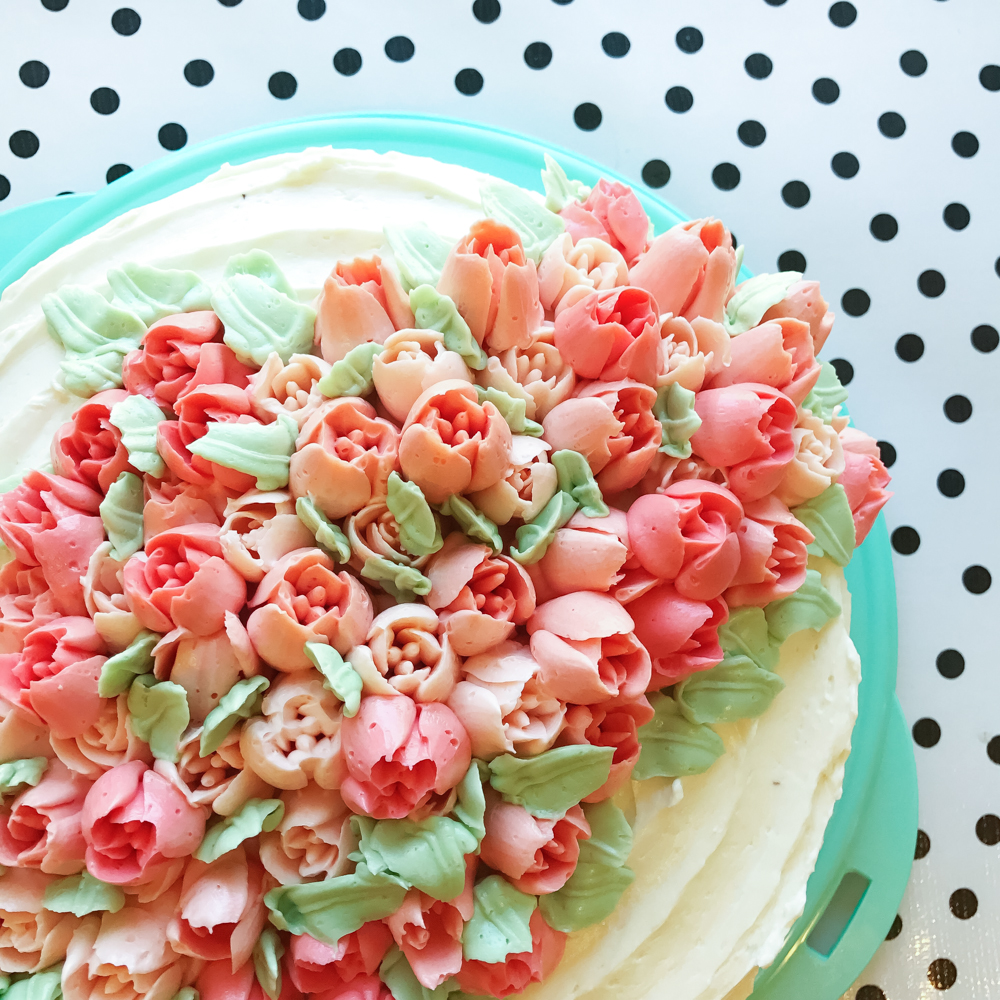 I just made this sweet cake for a church activity (kinda went overboard on the flowers, I know), with my brand new Russian piping tips Rory got me for Christmas!
(that I added to my Amazon wishlist, and then sent him the link to, let's be real)
The set I got has SOO many options-you can see all the different varieties in the pictures, I believe. I stuck with two tips, and the leaf tip. It took a little bit of practice to get the pressure right, I found that light pressure and then pulling it up fairly quickly yielded the best results.
I would definitely play around if you get these before trying them on the cake or cupcake-I like to practice on the back of my spatula! That way I can easily fold it back into the rest of the frosting in the bowl!
I would also recommend filling your piping bag with only a cup or two of frosting at a time! it made it much easier to handle and your arm doesn't get as tired!
Anyways, I know this is kinda a random post but I wanted to document this cute cake (in the one quick iphone shot I got) and let you know where to find the tips!
The links to the tips are affiliate links, which means if you click over and buy anything from Amazon I get a little kickback…which helps me fuel my PARTAYS! woo woo!
Happy decorating!
Also, here's my favorite frosting recipe!