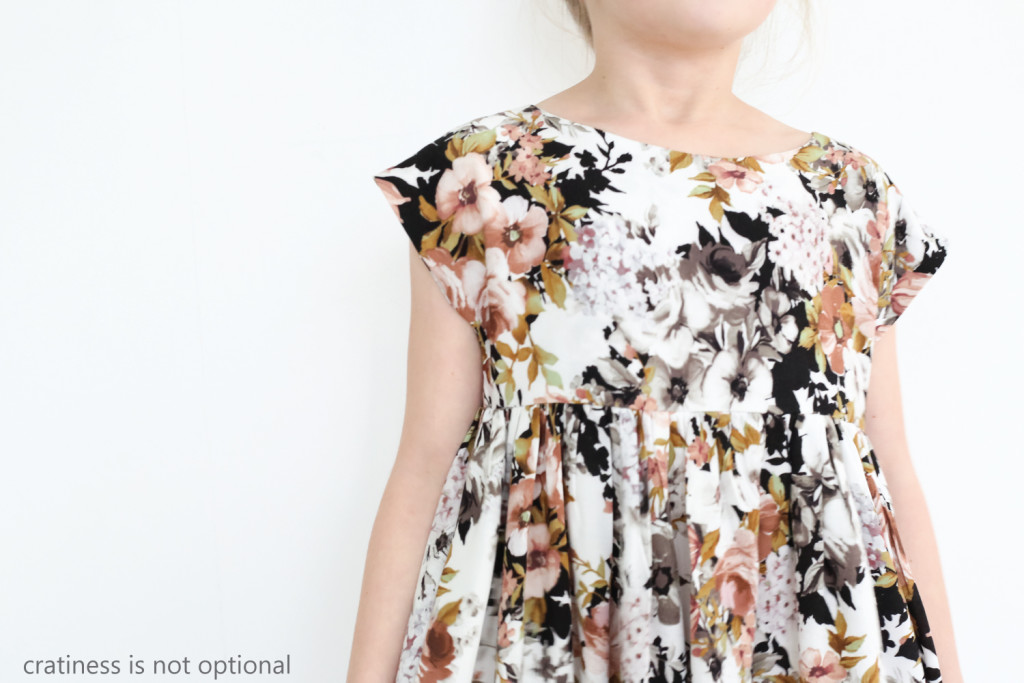 Sadie is of course…growing out of all her dresses. this seems to be a constant thing in our house! So I whipped up two the other day, and I have more I want to make too! I'm feeling my sewing mojo slowly coming back!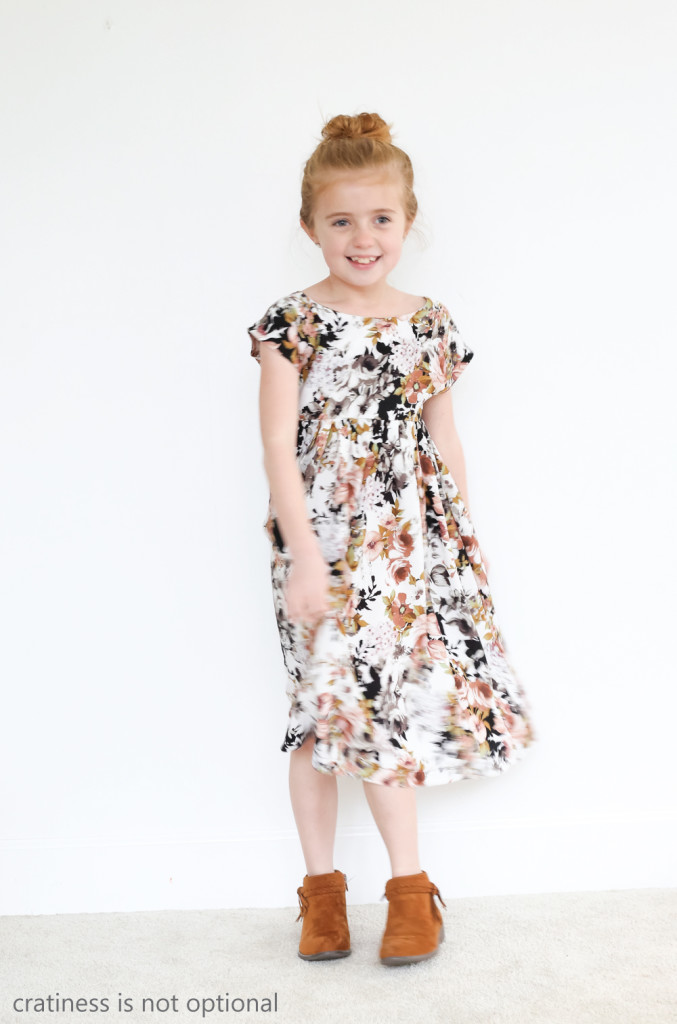 I made it with some swingy rayon from fabric.com that looks like it's out of stock! bummer! It was super tricky to sew with though so I'm not sure what to do with the rest of my cut.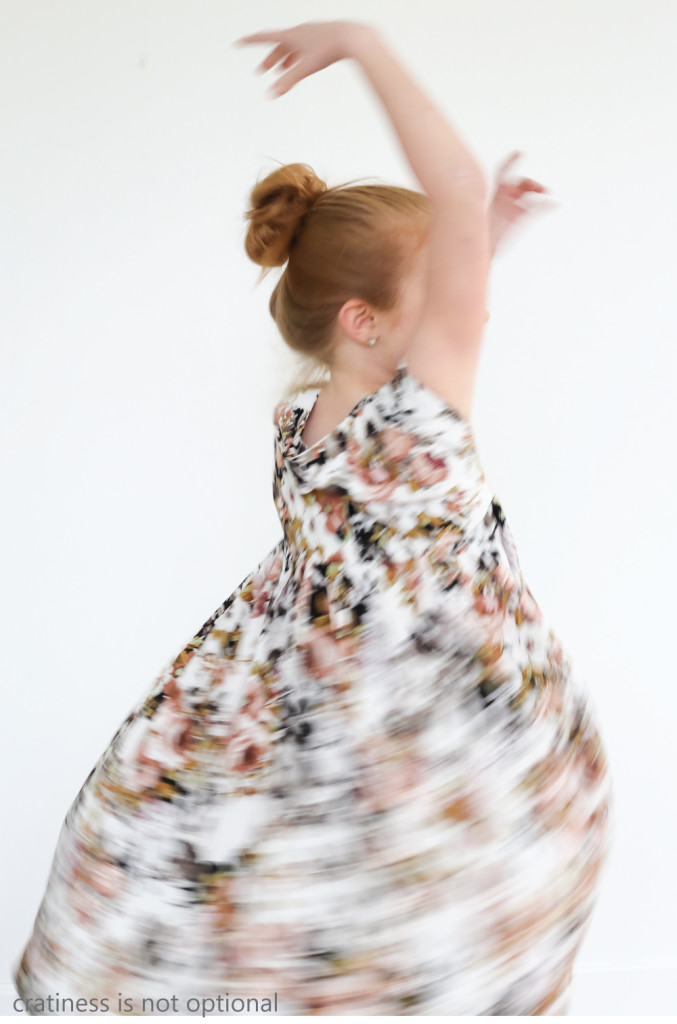 nice and twirly too!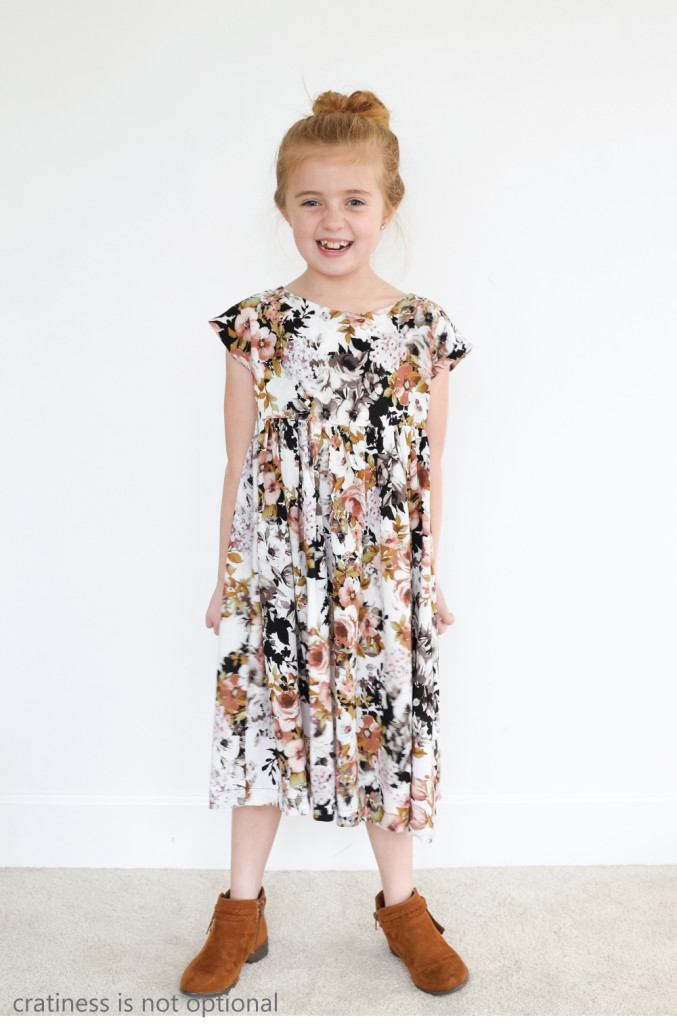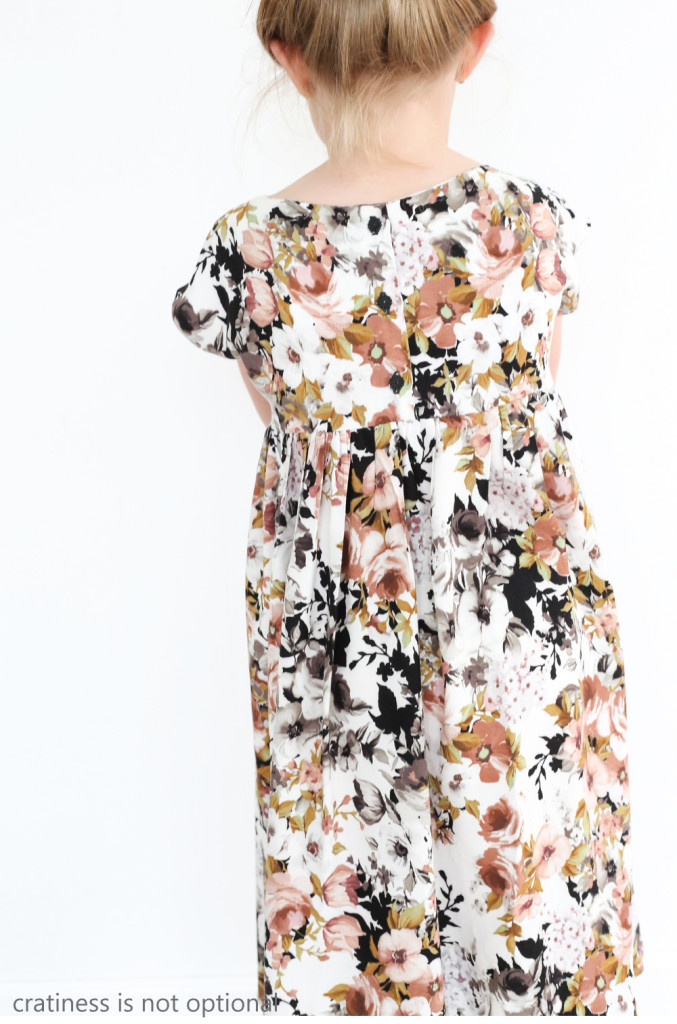 a few sweet floral buttons on the back and it's done!