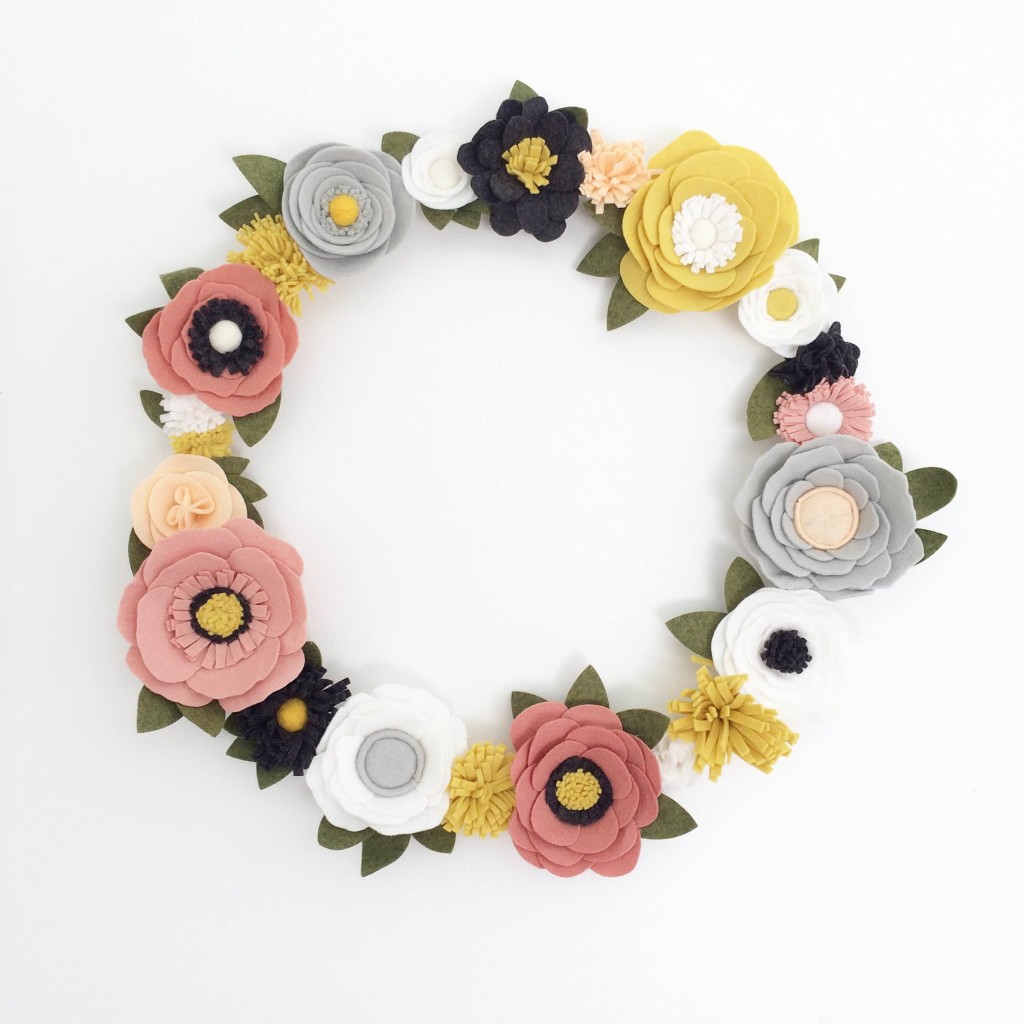 I always enjoy a good felt flower making session-it's kinda relaxing!
I had the idea to make a wreath out of them-so add a bunch of felt flowers to an embroidery hoop+ some hot glue=a felt flower wreath!
Kinda in love with how it turned out!
I used a bunch of my tutorials plus made up some new flower designs, they're pretty easy to make and oh so fun!
You can find all my felt projects and tutorials here, and  I buy all my wool felt here.