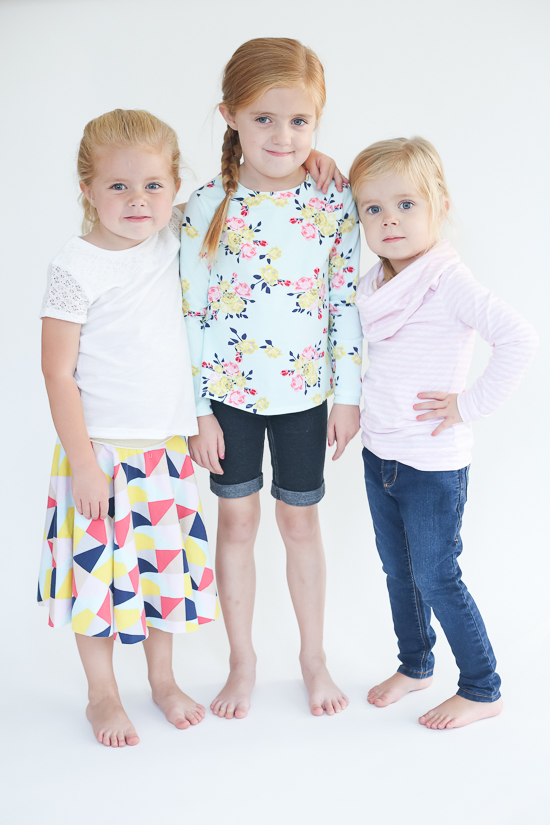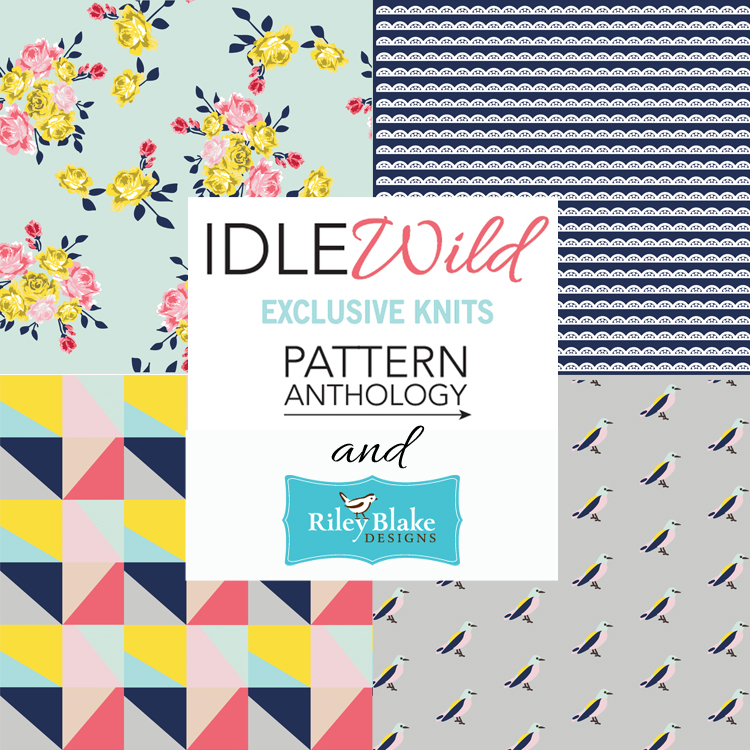 OHHH my gosh I am just in LOVE with the new line of knits called Idle Wild!
Just released by Riley Blake and designed by the Pattern Anthology ladies!
When they invited me to be a part of their tour, it was YES and then I had to try and choose the fabrics I wanted…which was hard they are all adorable.
I'm wishing I'd gotten some birdies too and made myself something! lol.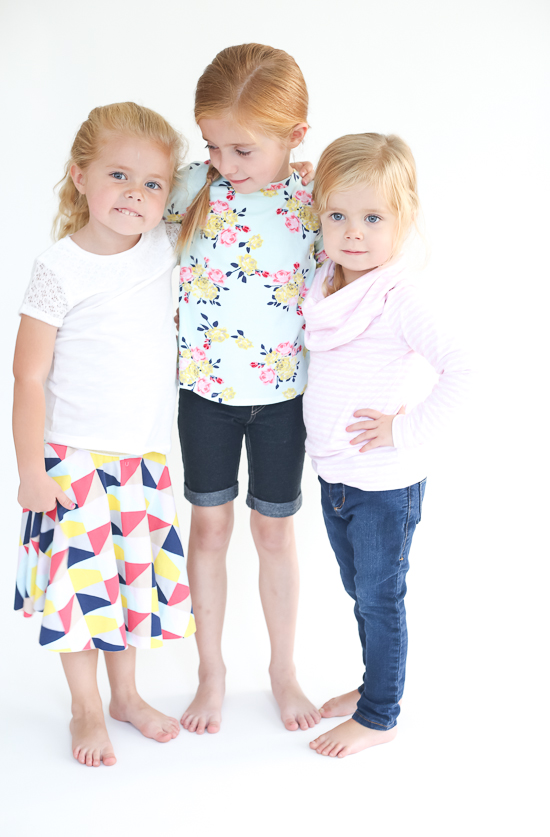 I knew I wanted to make something for each of my gals, so I let Ava pick her fave (since she was home when I was sewing 😉 and went from there!
Of course the floral is my absolute fave! Riley Blake knits are some of my favorite knits to sew with-the quality is outstanding!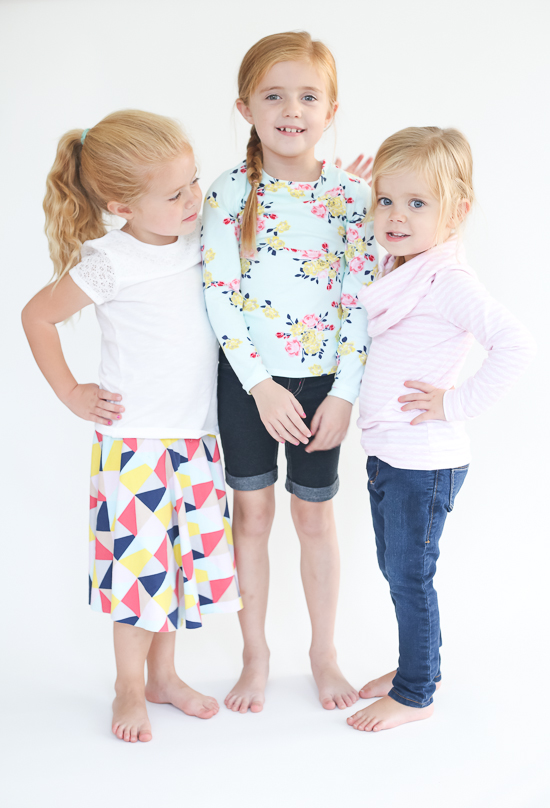 These three are sassy little spitfires but oh so sweet…sometimes.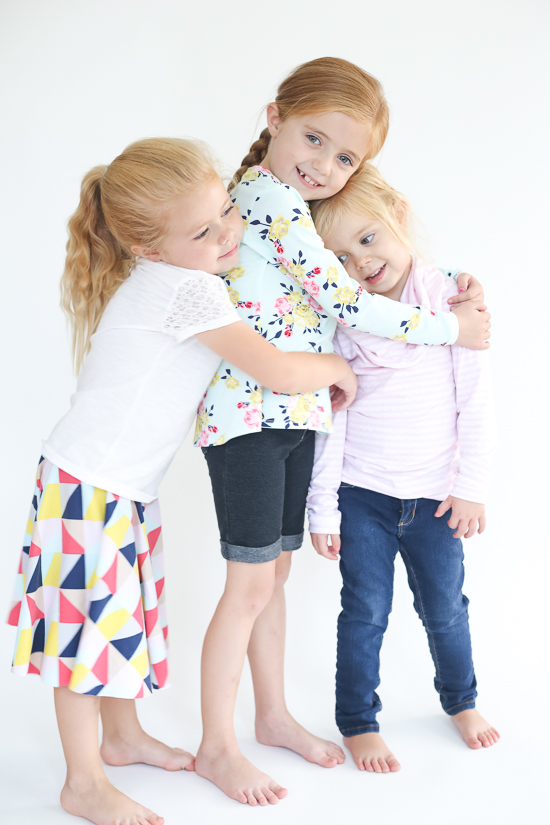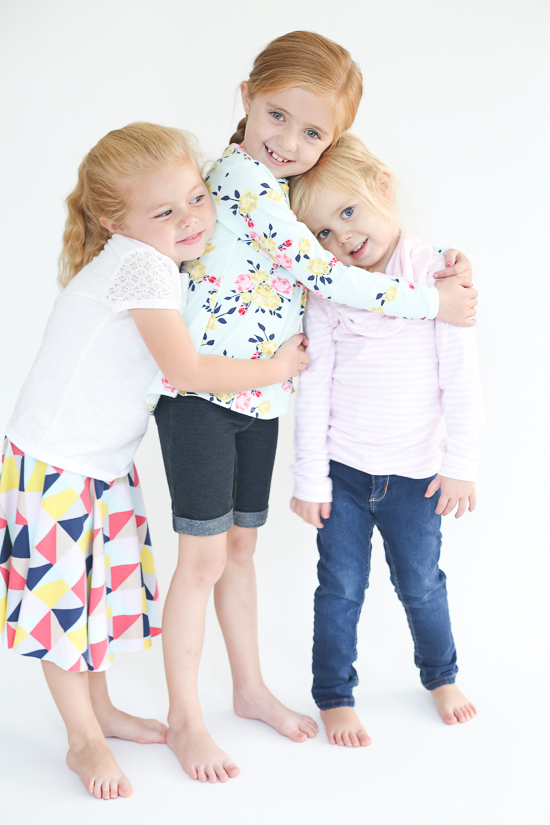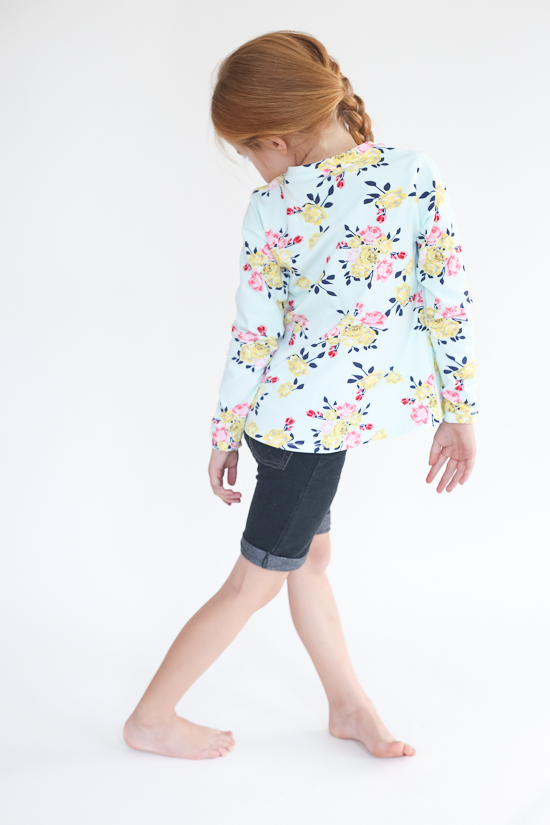 so for Sadie, I made her a Nessie top for the winter!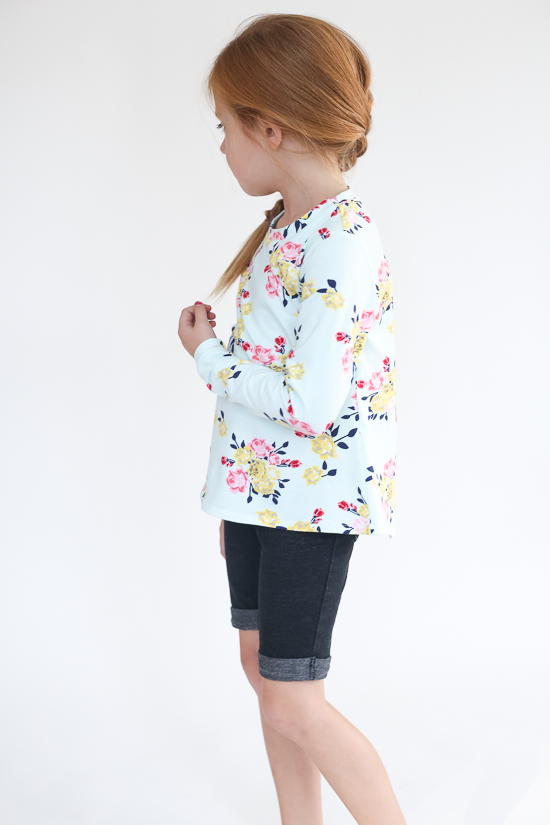 She's still in a 4t….my tiny thing. I should lengthen it next time though. she only grows UP not out. I love how this pattern can highlight a fun fabric!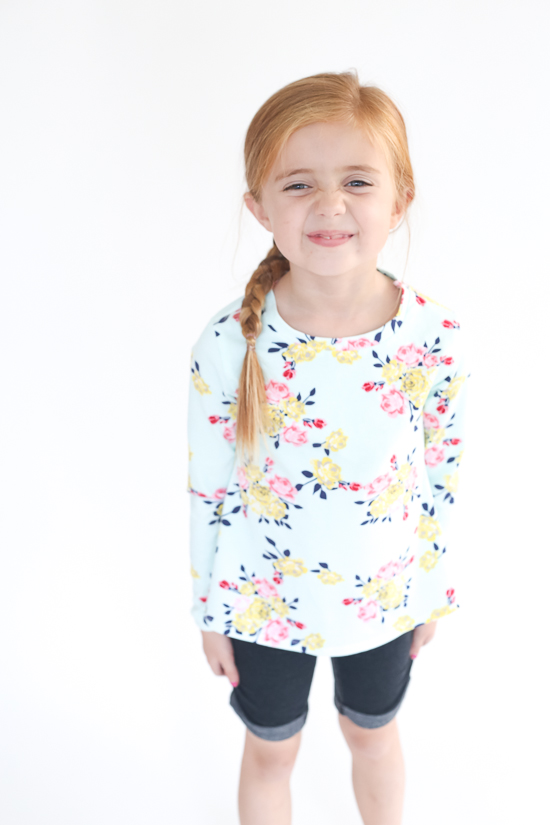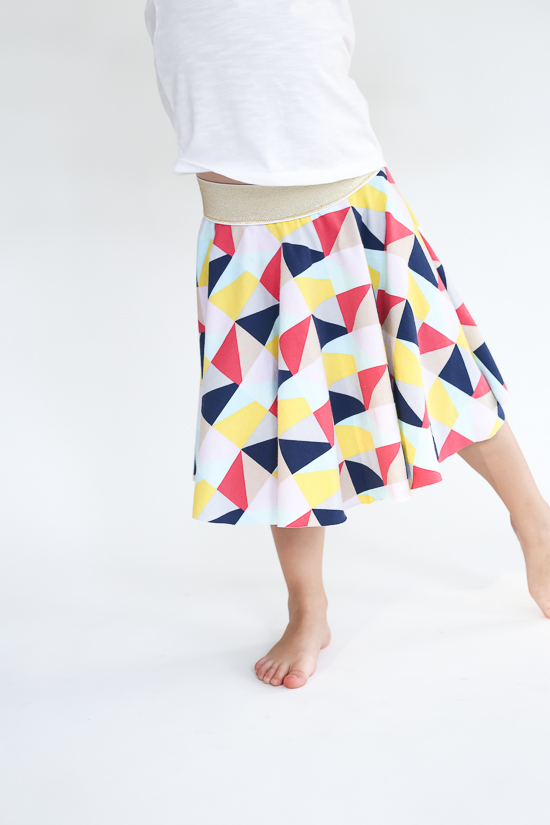 Charlotte got a quick and easy circle skirt! I love making these out of knit because no hemming ROCKS.
I wish I'd made it a leeeettle bit shorter but she'll grow into it. and/or share it with Sadie.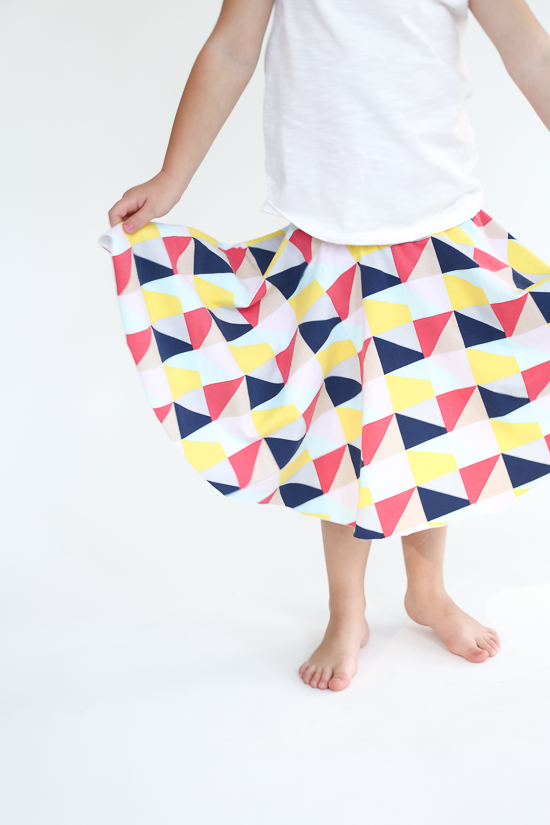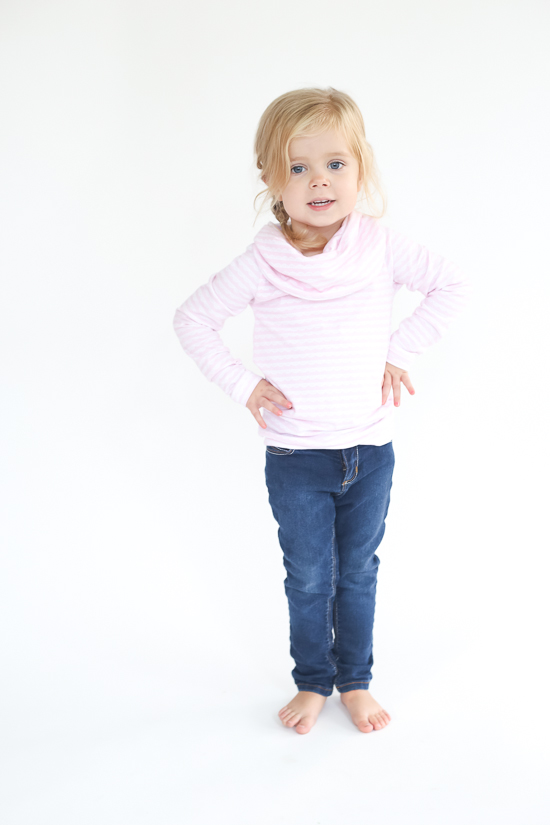 last but not least, Ava got a Bimaa sweater…I just adore the cowl on this top…she kept trying to move it out of the way so we'll see if she tolerates it! lol. Size 4T for my tall girl!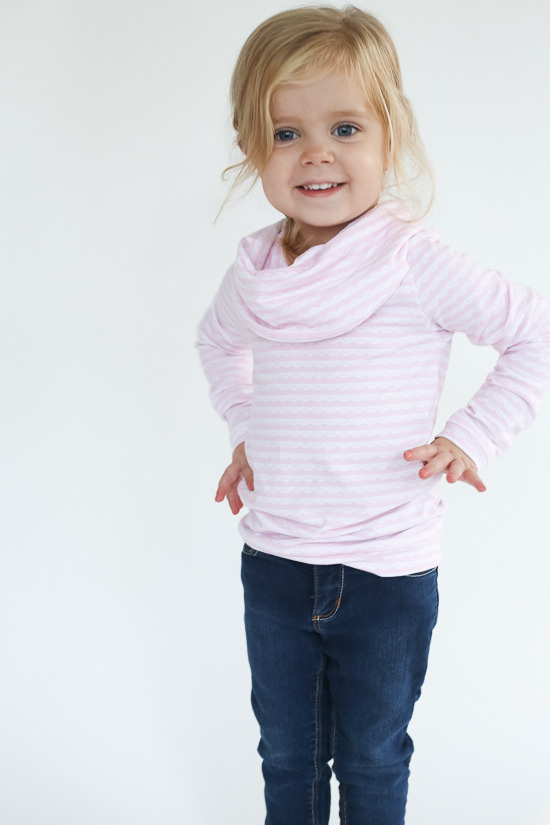 I just love these skinny jeans on her little diaper booty. SO CUTE.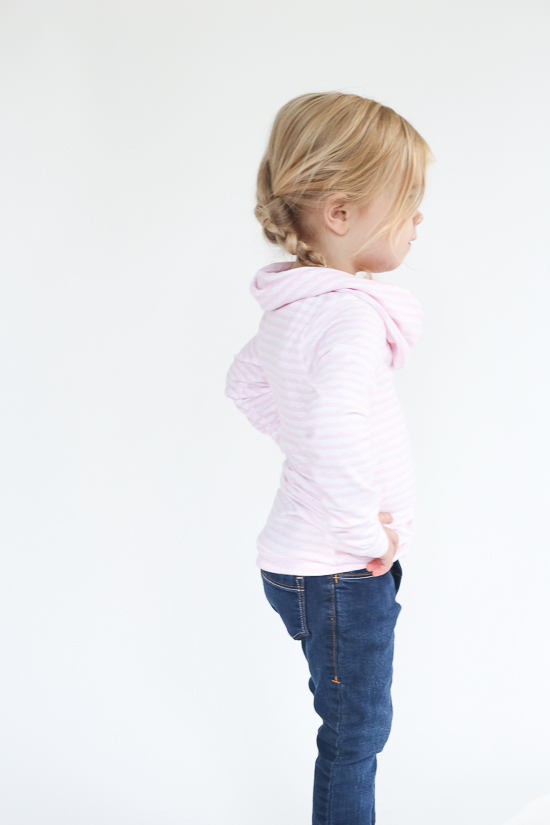 So there's what I made with my Idle Wild….want to get my hands on more already!!