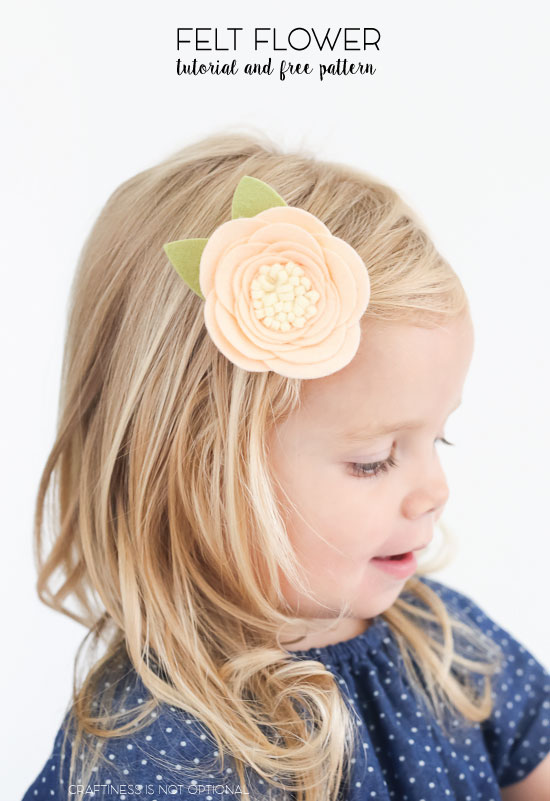 You'll need:
wool felt
scissors
hot glue gun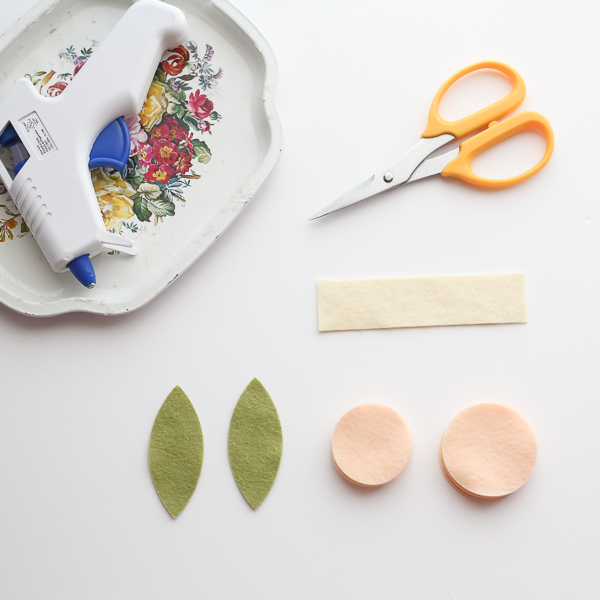 Cut a strip of the center felt color 3″x1″
Cut 2 green leaves
Cut multiple circles of both sizes…I think I used about 5-6 of each size.
(all of these pieces are in the pattern in case you just want to use that to cut them out!)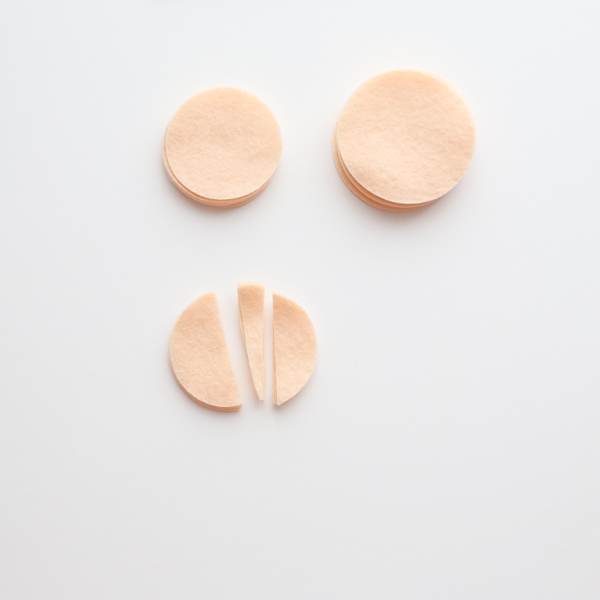 Cut your circles as shown, for the petals. Discard the center pieces.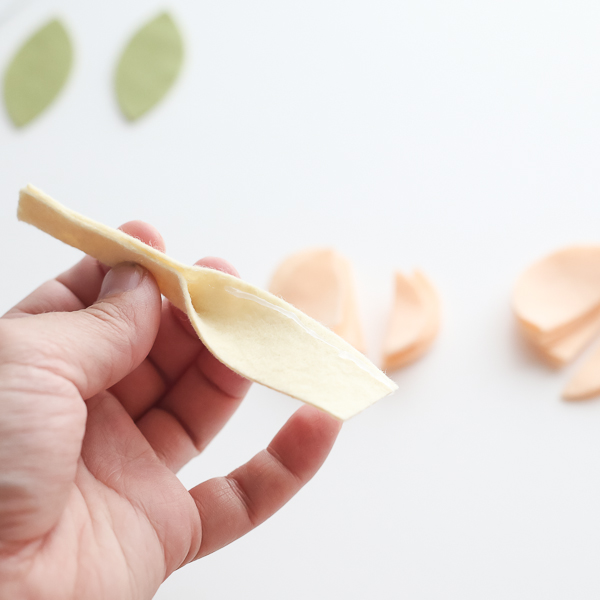 Take the strip (It's longer in these photos because I ended up chopping 1″ off), and run a thin line of glue along one long edge and then press the edges together. let cool.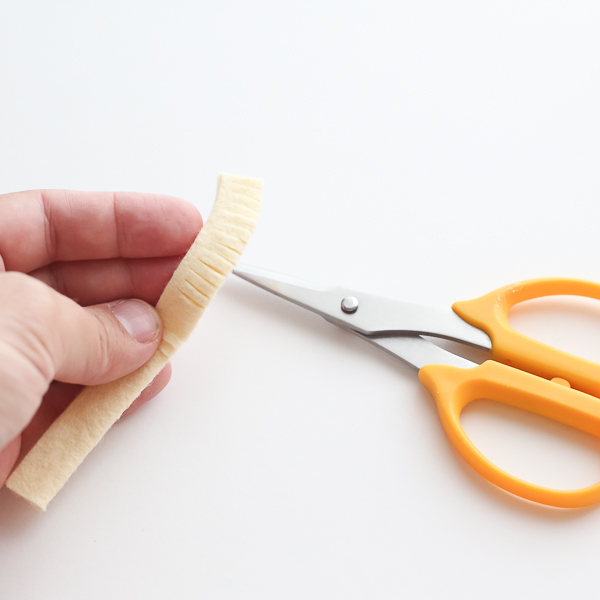 Then snip every 1/8″ with sharp scissors along the folded over edge. End your slits 1/8″ from the glued edge.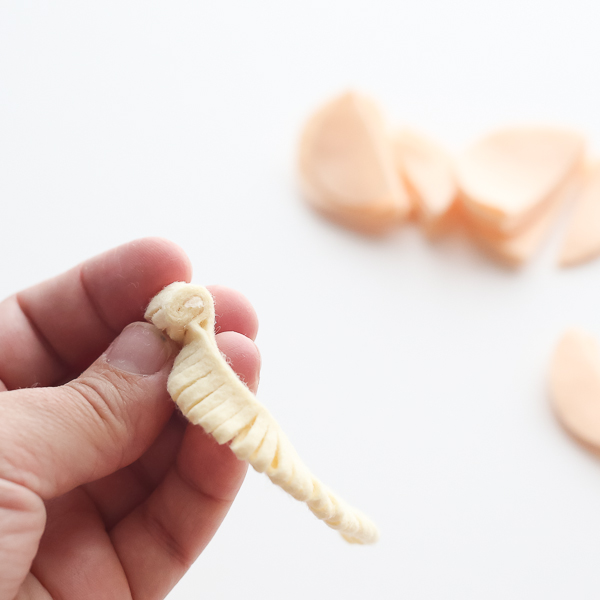 Then run a line of glue along the edge and roll as shown…keep gluing as you roll it up!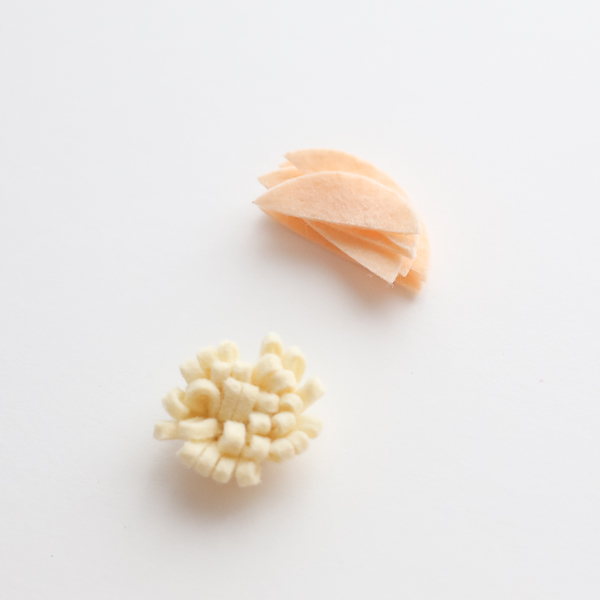 Next we will start gluing on the petals, starting with the smallest ones.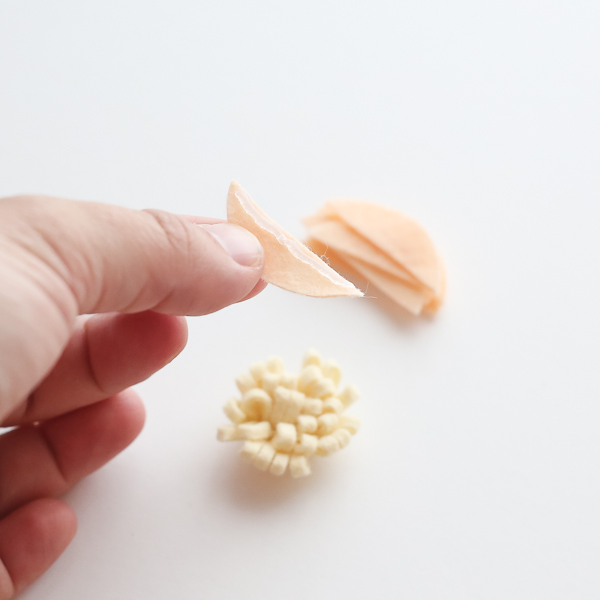 Run a thin line of glue along the straight edge…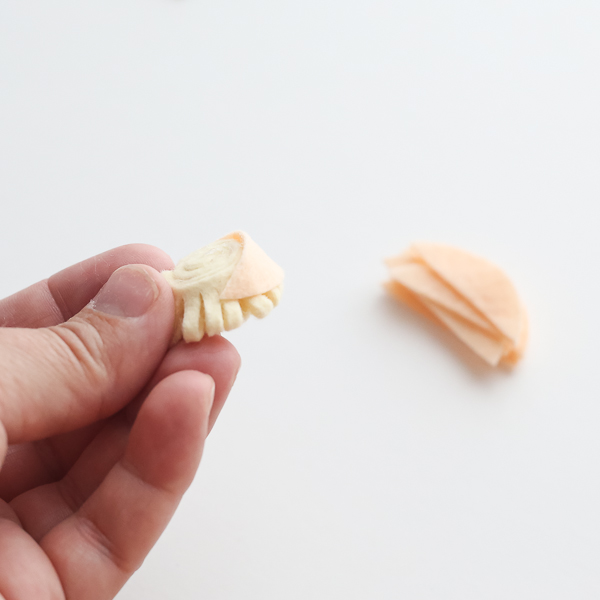 …and then apply to the bottom of the middle section as shown.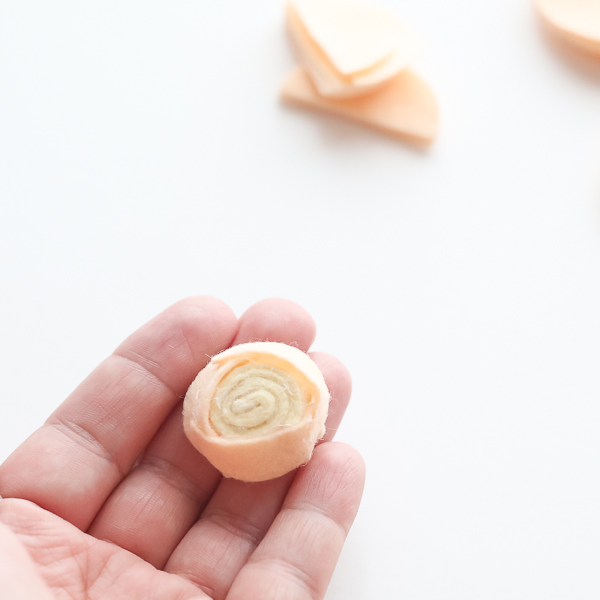 Overlap them as you go!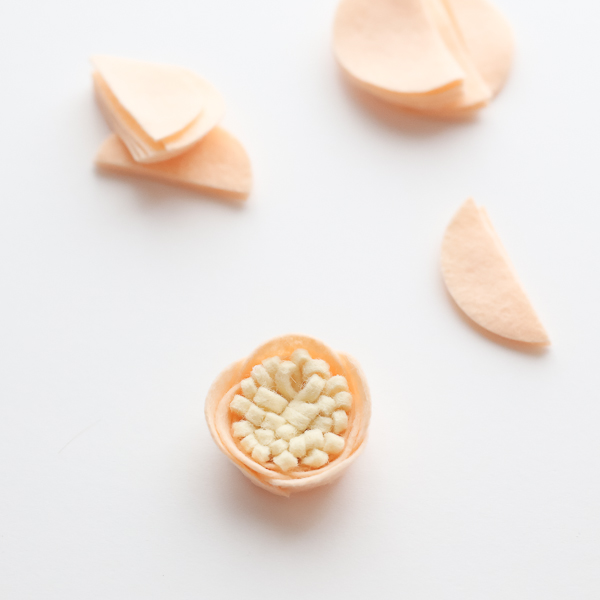 Keep gluing and overlapping…again, starting with the smallest and working your way up to the largest petals.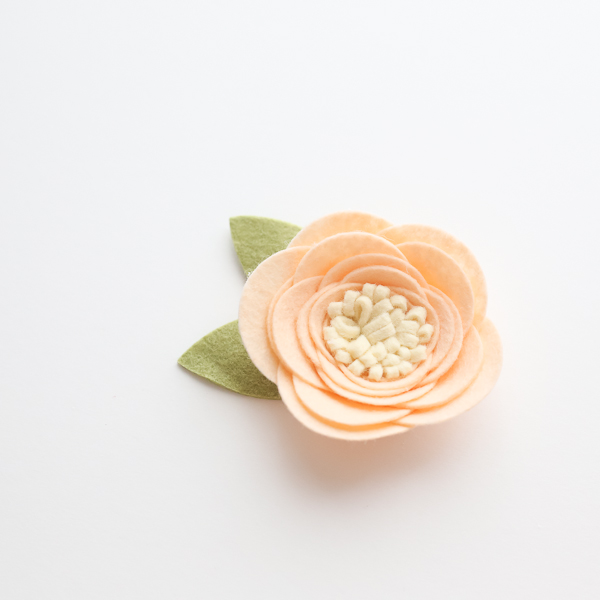 When you are happy with the size of your flower, add the two green leaves to the back, and glue to a clip or headband!