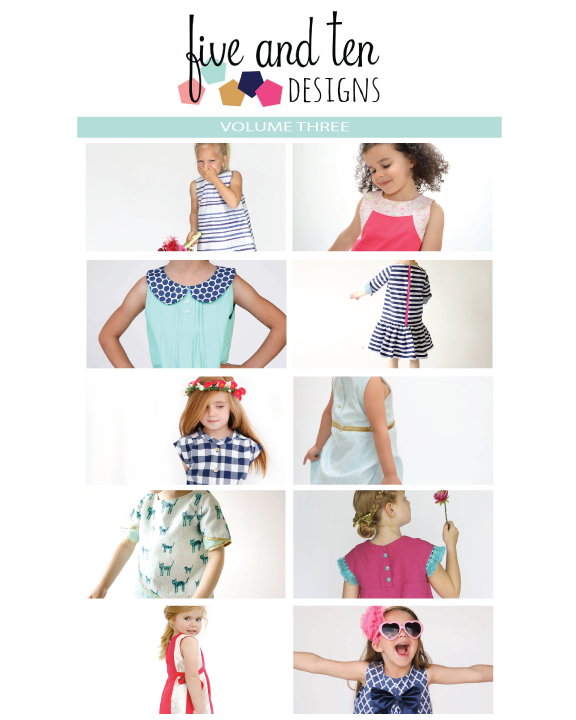 I am so excited for this release of 5 and 10 Designs' Volume 3 e-book!
We've come full circle after our latest-Vol 2 (Outerwear) back to dresses again! This one is fantastic, guys.
We took a basic A-line shift dress and changed it up 9 different ways-plus the basic look, that's a total of 10 different dresses we show you how to make!
and these looks are SO adorable if I do say so myself. My fellow 5 and 10 gals really outdid themselves!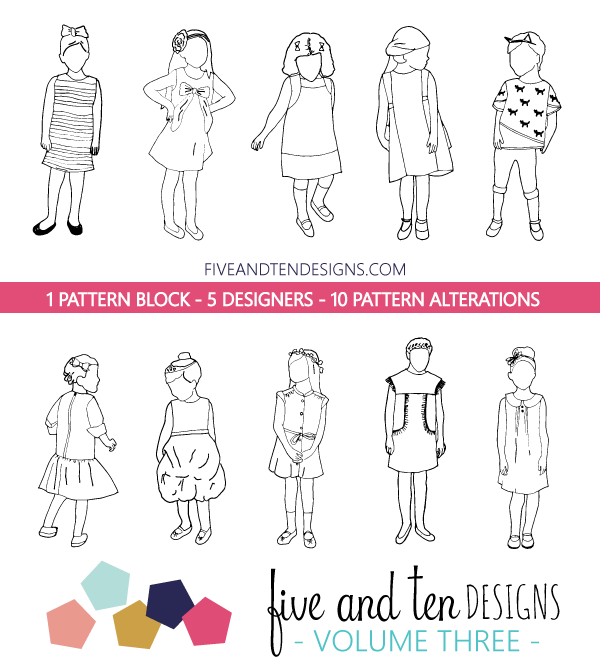 Here's a little peek at my two looks!
#5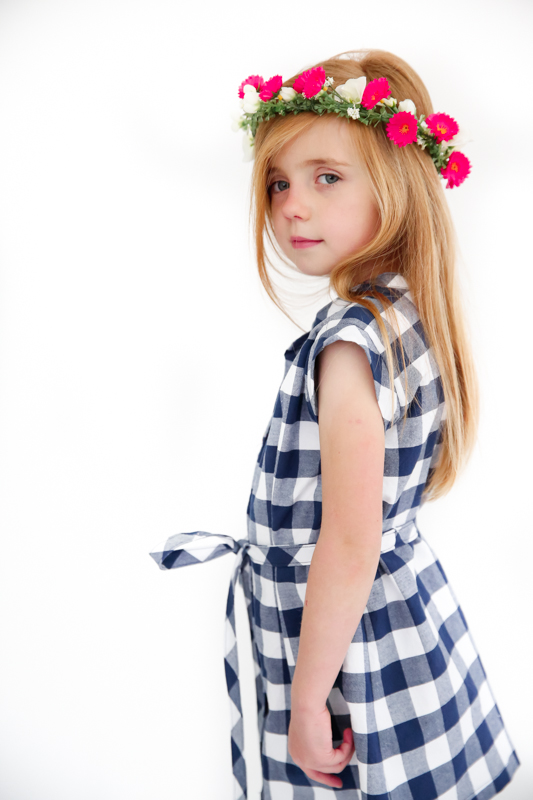 I'll be showing off more later in the week, but you can see all the lovely details on the 5 and 10 site, or in the lookbook!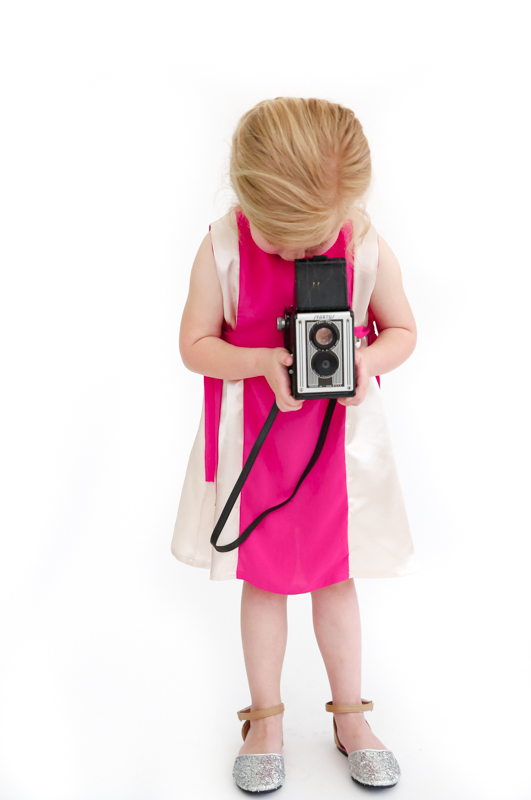 and my second look #9! Can't wait to show you more!
As with all our Five and Ten Design E-books, you get the basic pattern, and ten different detailed, photographed tutorials, from five different designers for just $25.
A screaming good deal, if you ask me. 😉
Of course, you're not limited to these looks! You can mix and match these tutorials to create the perfect dress for your little one!
All of us designers will be posting more about our looks today and as the week goes on, so check them out!