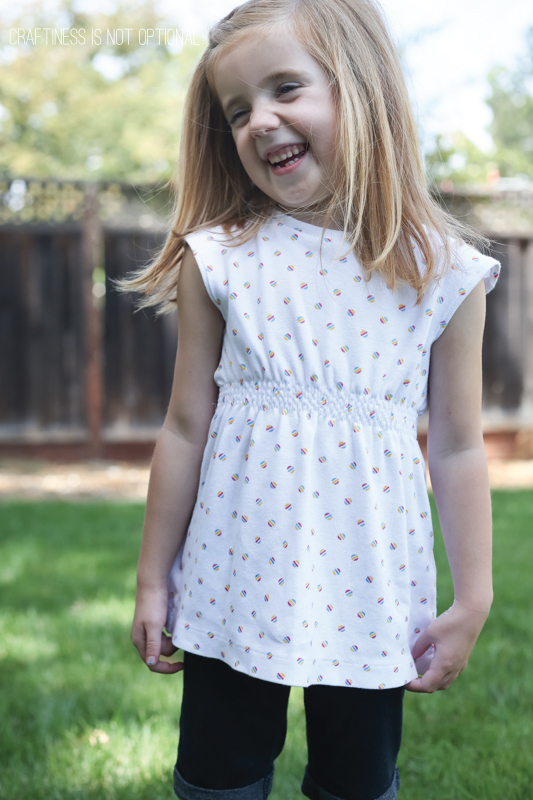 I was lazing sitting around in my sewing room one day thinking about my next project and spotted this thrifted turtleneck shirt that I have had for years…I always loved the pattern but for some reason never cut it up to make anything.
WELL, that was about to end!
I had my Lulu pattern printed off and on my cutting table, so I quickly sewed up this Lulu hack-which turned into a pretty cute, wearable top for Sadie.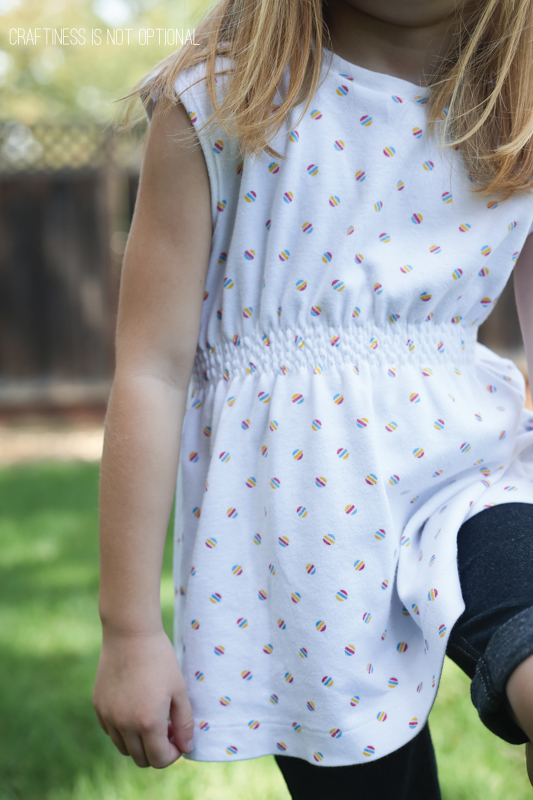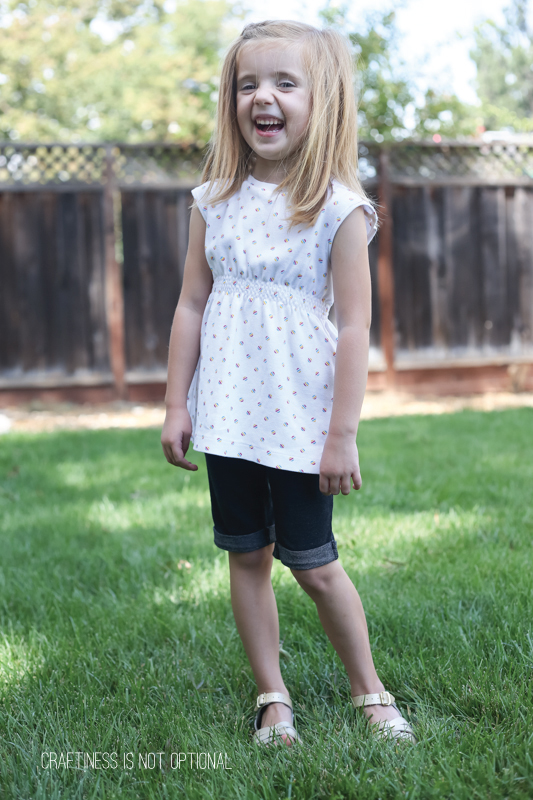 Here's how I did it!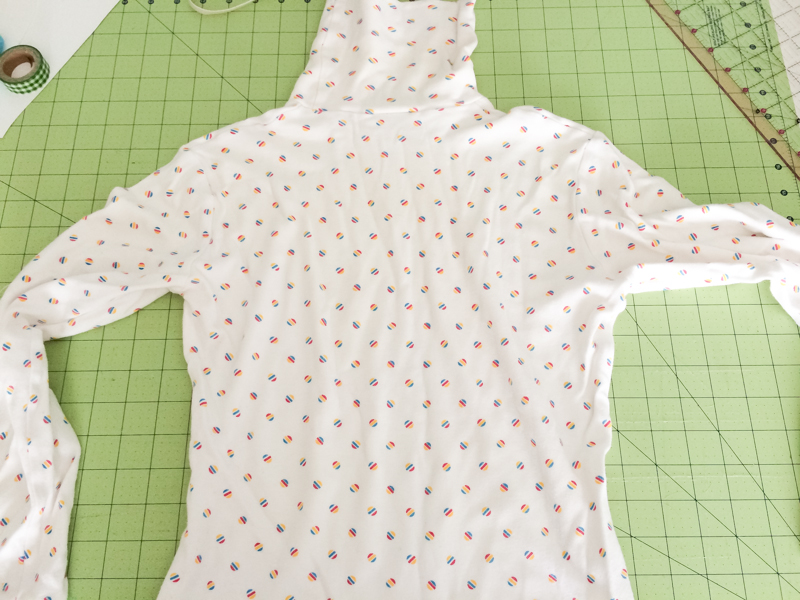 I love seeing a good "before", don't you? So here's what I was working with-plenty of fabric!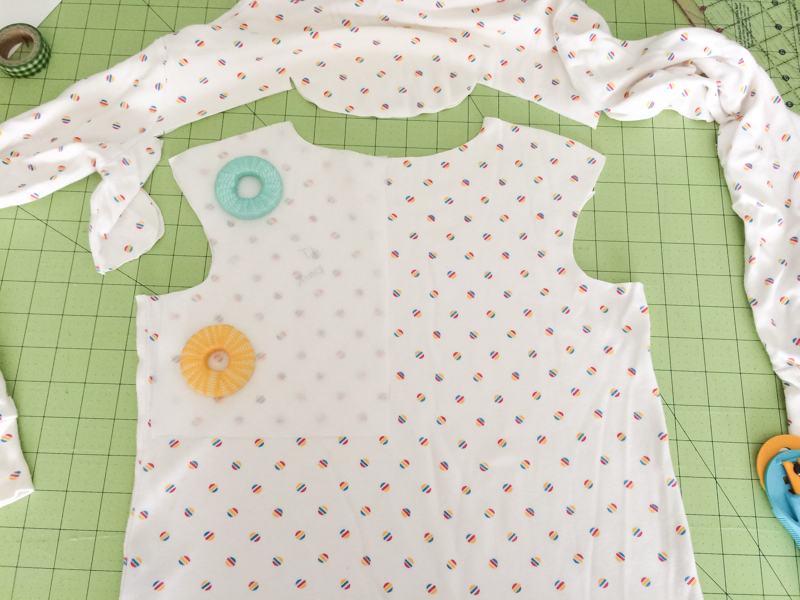 I found the center of the shirt, and the sides weren't that far off-so I decided on the length I wanted, then cut out the top part of the lulu-leaving the sides and hem intact.
I cut them both with the back neckline, then pulled one side away and cut the front neckline with the other pattern piece.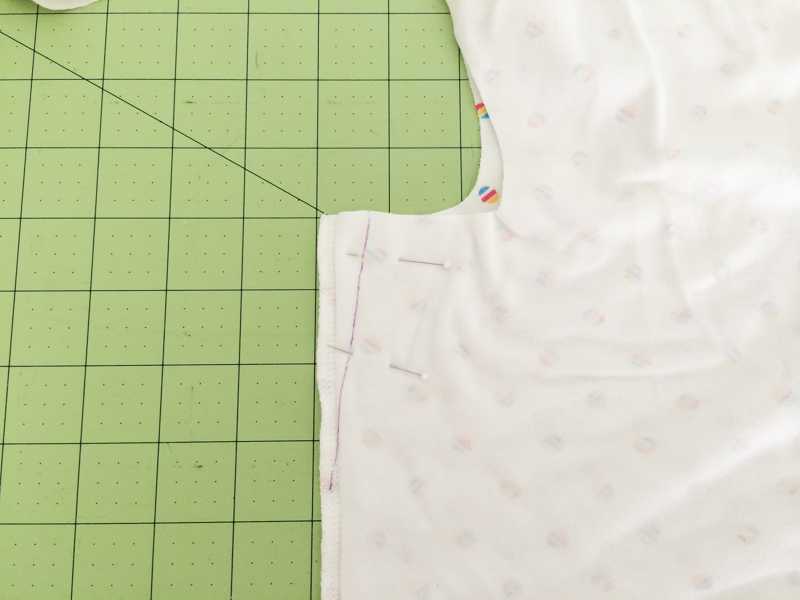 I simply sewed up the extra room on the sides like so, then trimmed them back (serged actually), before folding the cap sleeves under and topstitching with a double needle.
You may need to take in the sides again after this step-I did. Gotta love sewing by the seat of your pants! or whatever that saying is.
(in hindsight I should have used the method used in my lulu pattern-same as the neckbands, just around the armholes-but I was feeling particularly lazy (as I mentioned before lol) that day.)
Sewed in the neckband and shoulders together first, of course.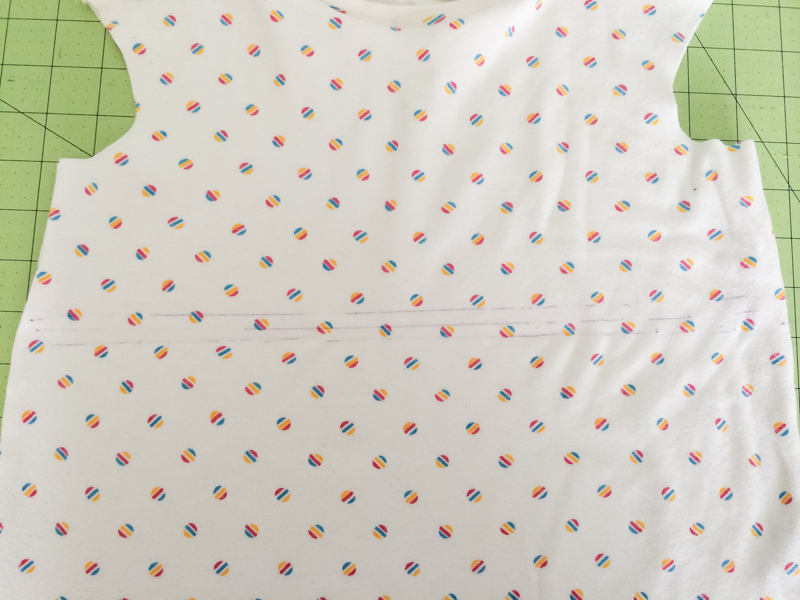 It was practically done at this point, so then I drew some lines to follow with disappearing ink and used some elastic thread to shir up the waist! (oh, actually this pic is before hemming the sleeves. haha)
I absolutely LOVE how it turned out!