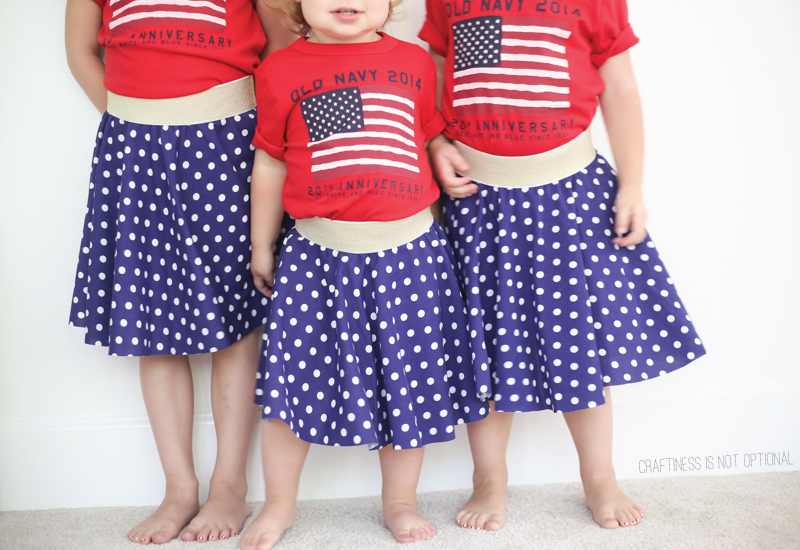 Happy Fourth of July to all the Americans out there!
Hope you have a safe and awesome holiday!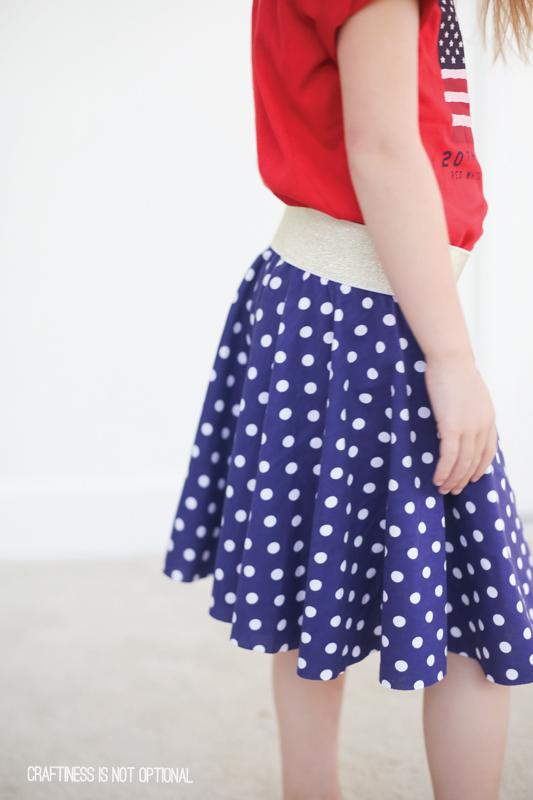 This year I actually remembered to get something together for the girls to wear…(and lately I'm into them matching…what?!)
so they got easy peasy circle skirts-out of knit, so no hemming!
They literally took about 15 minutes to make, each.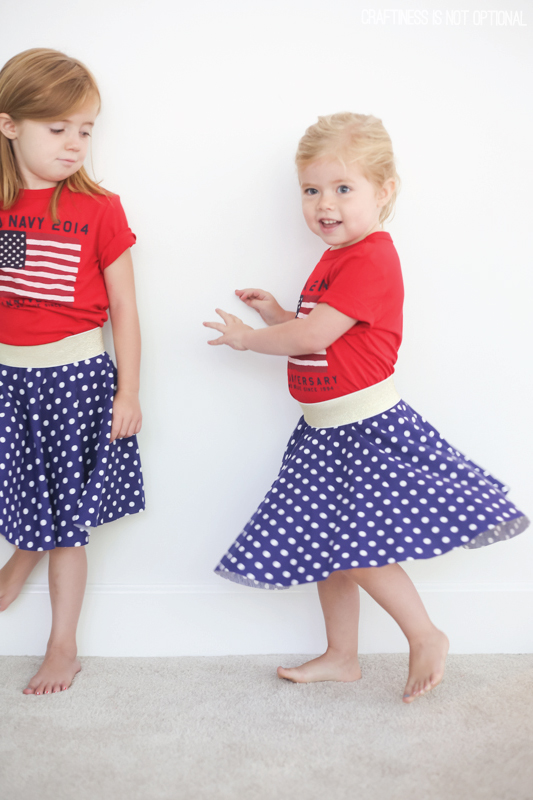 fabric is from Girl Charlee, elastic from Joanns.
I used the circle skirt part of the Georgia twirl dress, and the way I attach my elastic I learned from Dana.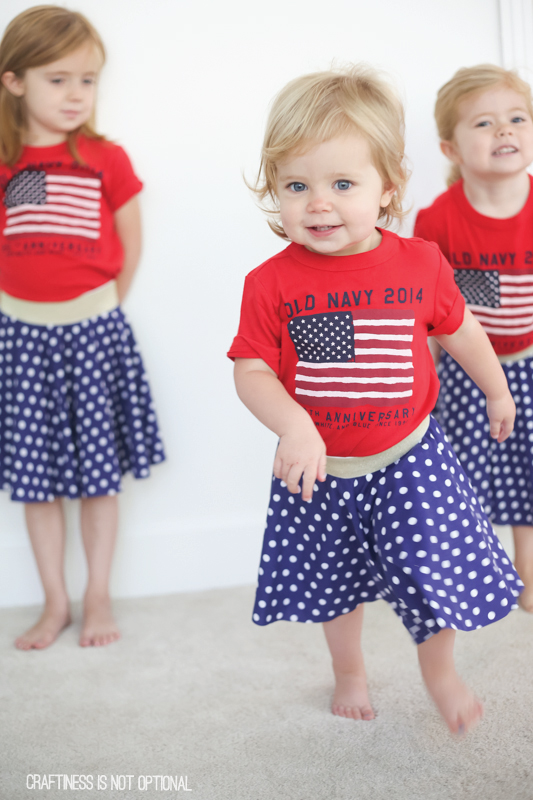 It's kinda got a Wonder Woman vibe going…dontcha think?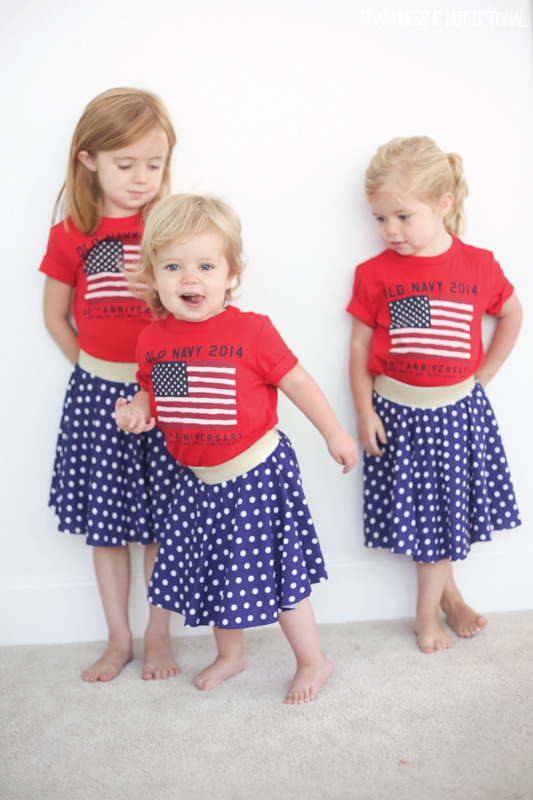 Obvs I grabbed the tees from Old navy-I didn't have matching shirts for them hanging around the house, and I couldn't pass up $4 each.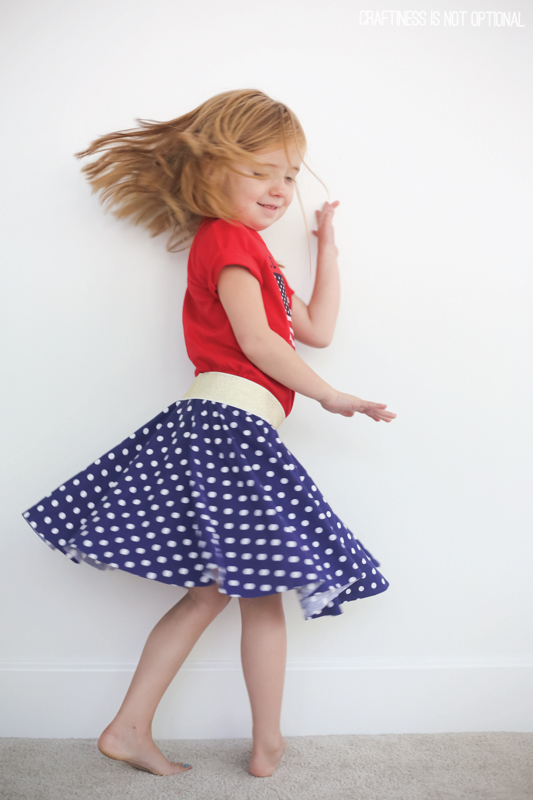 they love them!