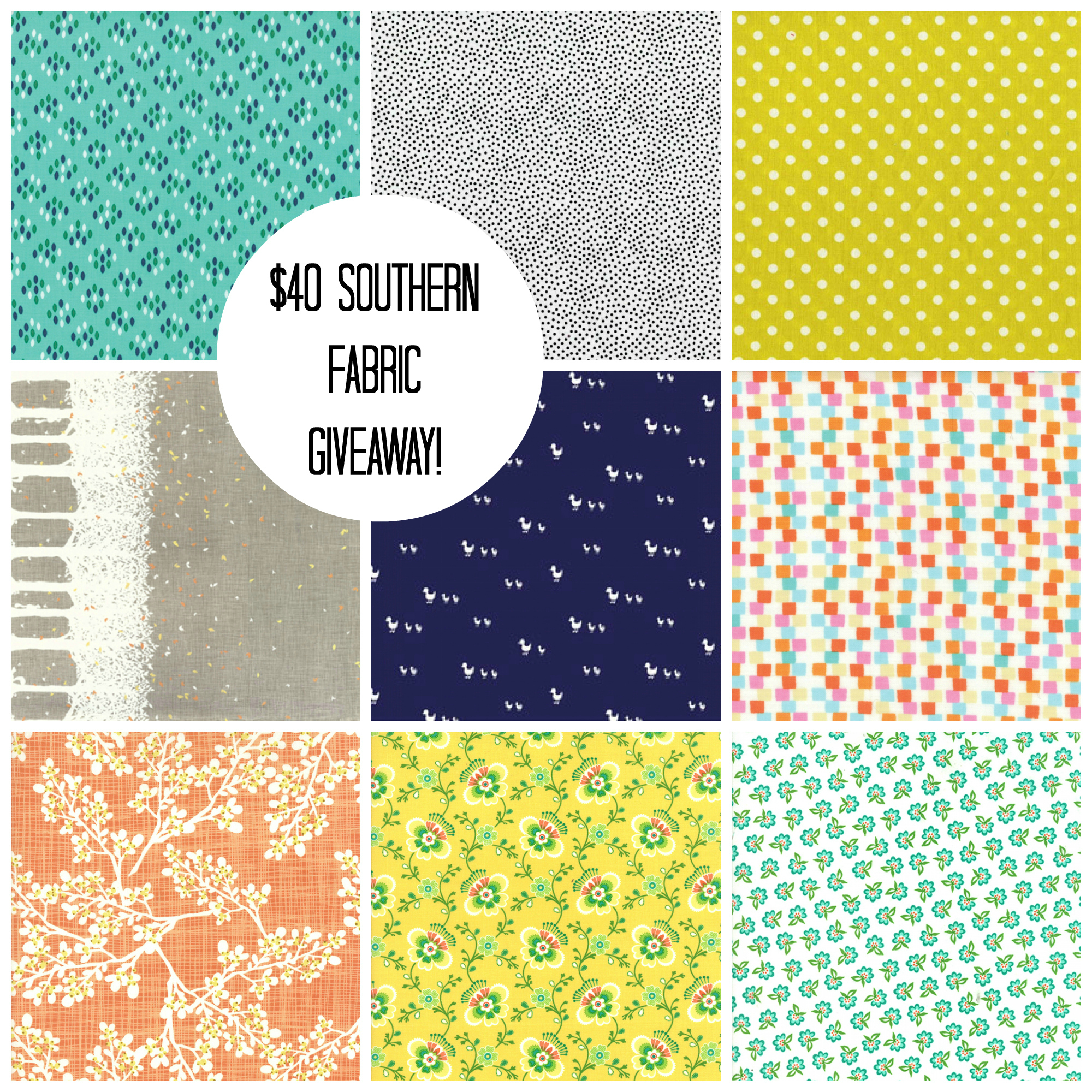 teal drops || pin dots || citron polka
 woodland border || navy ducks || colorful checks
persimmon berries || butternut floral || peacock floral
Three cheers for fabric! FREE fabric especially.
I've got another amazing giveaway for you from Southern Fabric….and I love the fabrics I picked out as my faves above!
they have a few new thing going on over on instagram (@southernfabric) -it's called the $2 Tuesday club….which is when they occasionally offer awesome deals like 80% off of a charm pack (but only to their instagram followers!)
Don't have instagram? You can follow them here on the web to get the code.http://web.stagram.com/n/SouthernFabric
Now, enter below to win a $40 gift certificate to their shop below!