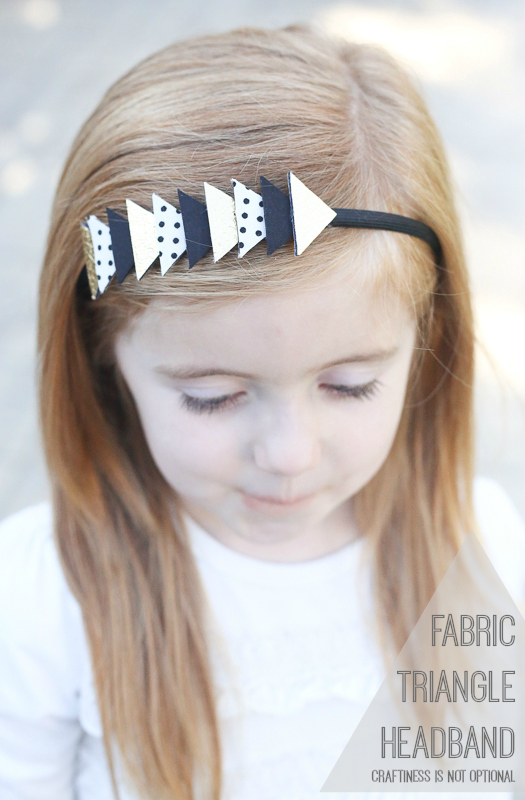 I'm loving the geometric trend that's a-happening right now. Stylish, hip, and easy to re-create? Sold. I was excited when Jo-Ann Fabric and Craft Stores (you may have heard of them…;) invited me to participate in their National Craft Month celebration! ( though really, every month is craft month around here, you feelin' me?) Also, I received compensation for this post, but you all know I frequent Jo-Ann almost obsessively. (and I bet most of you do too!)
I created a fun and easy fabric triangle headband-with a fun new product I have never seen before (more on that below).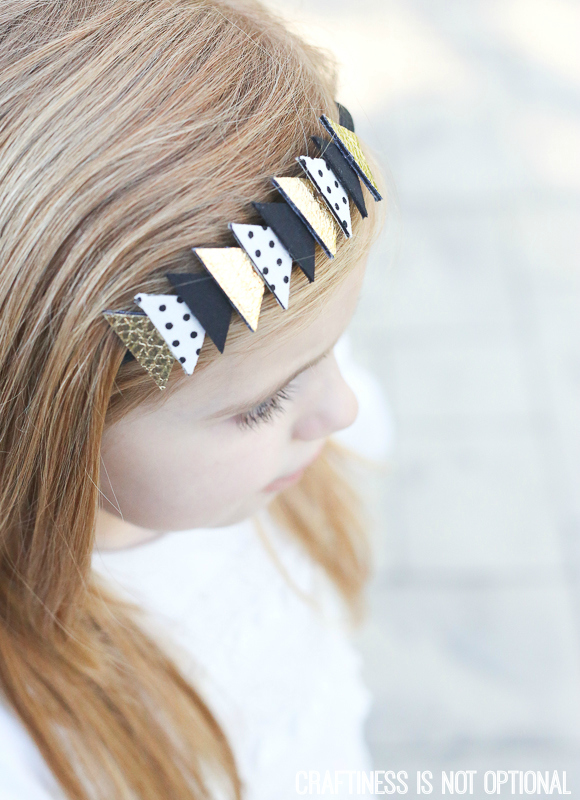 Can you see the gold pieces? It's almost washed out on some of these pics-but that was my favorite fabric to use!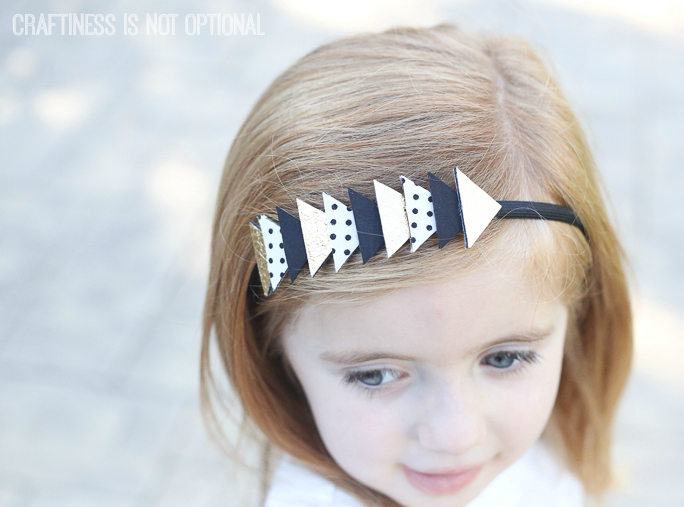 Read on to see how easy it was to make!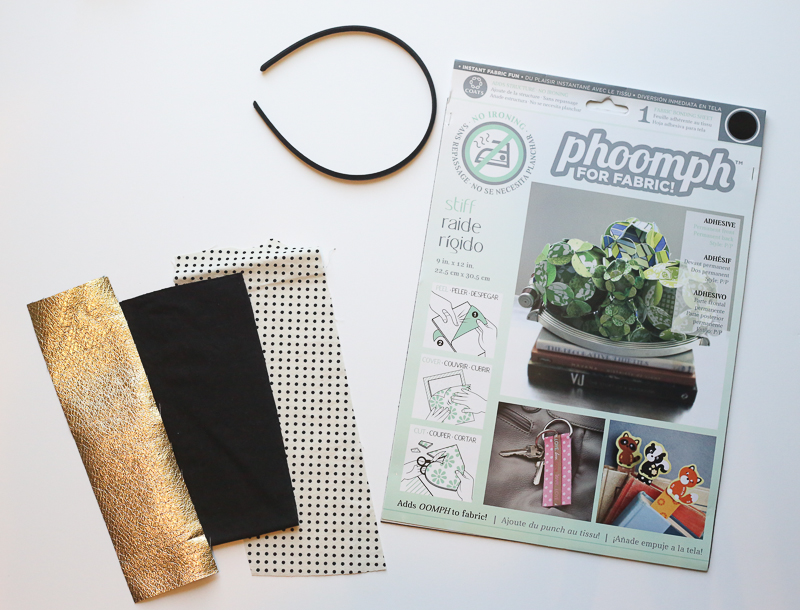 You'll need:
fabric scraps (all from Jo-Ann stores)
headband
Phoomph! for Fabric (I got the stiff kind. It's basically adhesive interfacing and super easy to use! it's not cheap, but if you work in small pieces it will last awhile! I think this sheet was about $3-4)
hot glue gun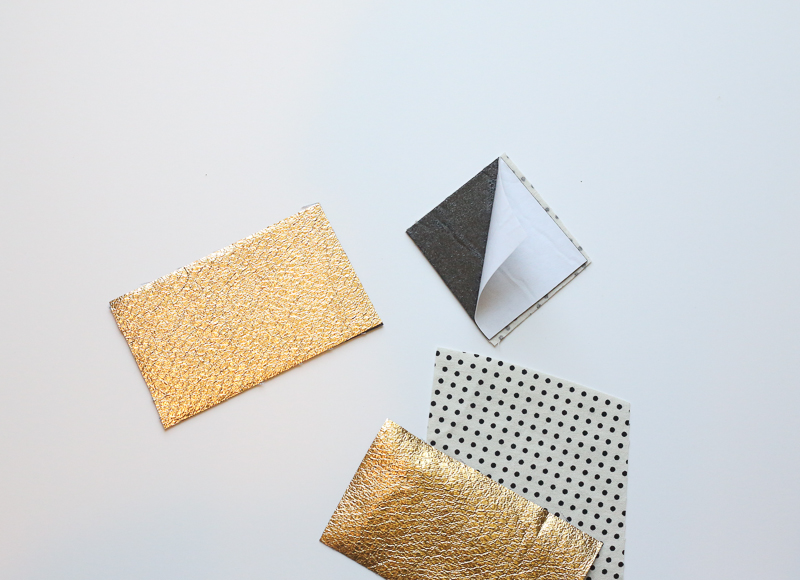 First, peel off one side of the paper backing, revealing the adhesive. Carefully lay your fabric scrap on top, smoothing out over the adhesive part.
Do the same for the other side.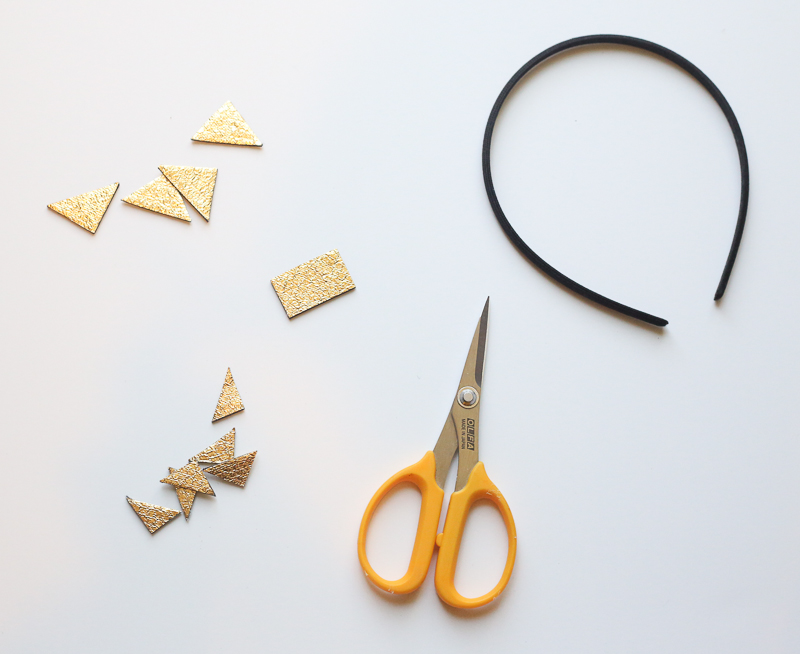 I then cut out small rectangles 1.25″x.75″ and then trimmed them to a triangle. (save those wee little triangles! I'm sure they would make cute cupcake toppers-glued to a toothpick, or maybe arranged in a pinwheel shape for a hair clip?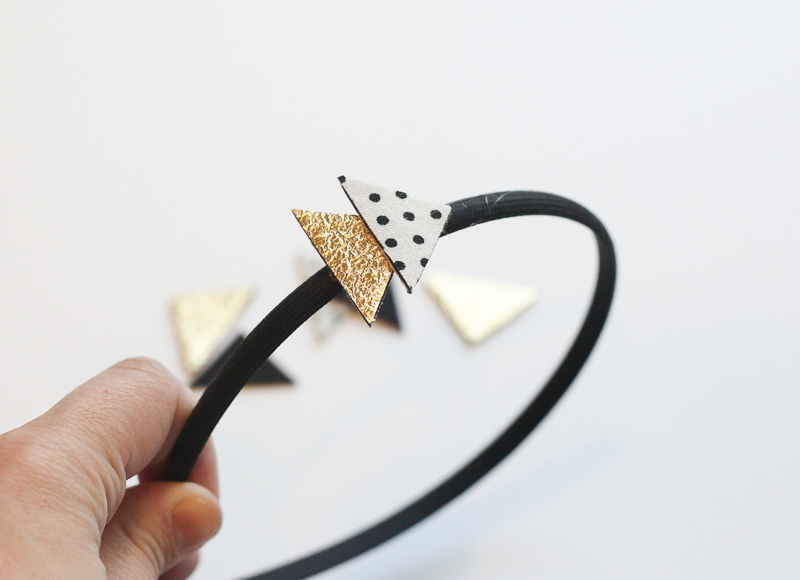 Lay out your pattern and start gluing, layering the next triangle on top of the previous…and make sure to not use too much glue-you don't want it to be oozing out everywhere!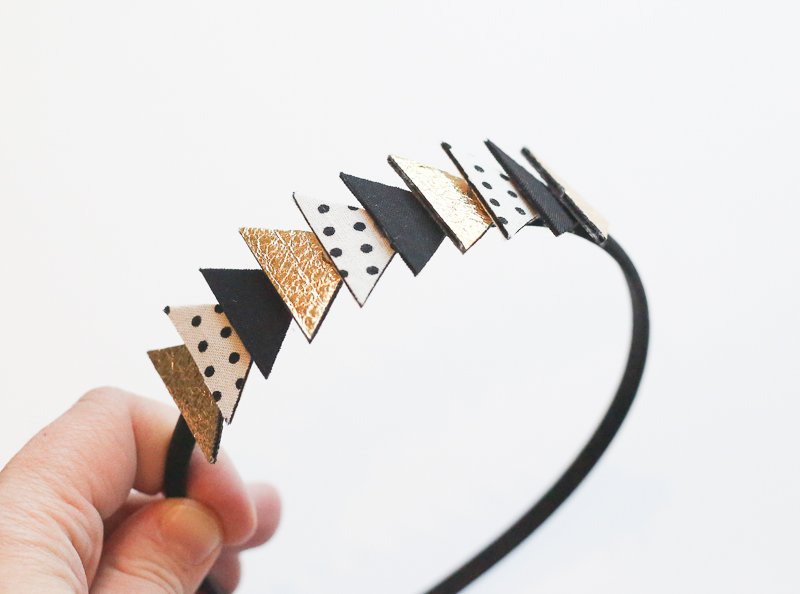 Whoohoo! you're done! Pat yourself on the back for a job well done. And quickly done, for that matter!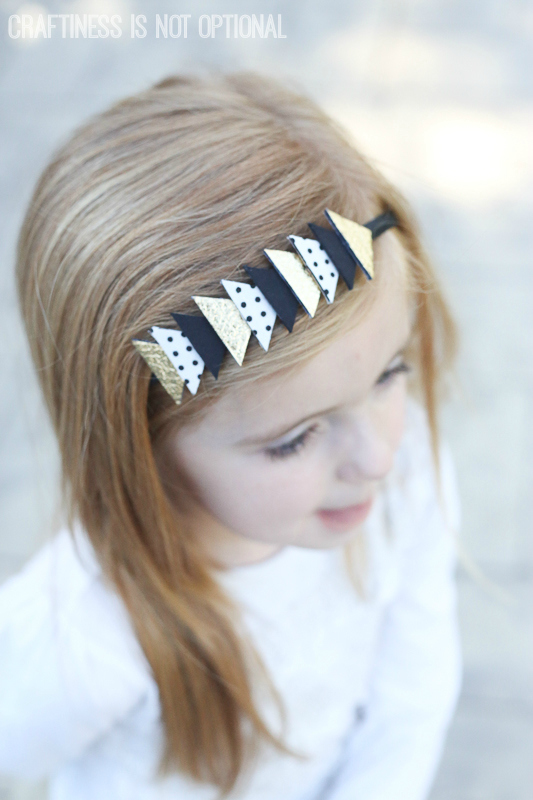 Joann.com makes spring crafting easy during National Craft Month with a $5 off $25 or more purchase coupon and their spring crafting inspiration website!