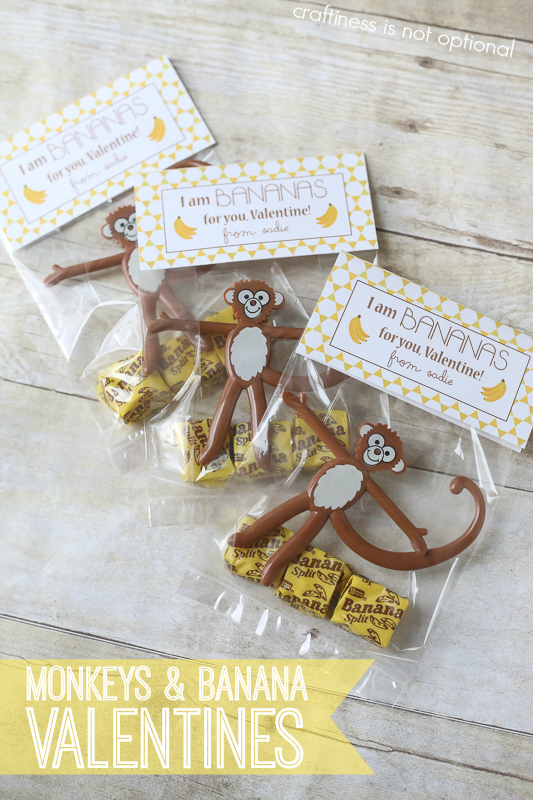 I've got two more Valentine ideas for ya-and this one is Sadie's all time favorite. Probably because I let her eat a candy while we made them. But who doesn't love monkeys? I found these fun bendable monkeys on Oriental Trading and added some banana split candies to fill up some cello bags. You could just do banana candy, or another monkey themed toy…so fun either way.
Download the FREE printable here!
If you do download them, please if you don't already, take a minute to follow my blog in some capacity-Facebook, BlogLovin, Instagram, etc…Thanks!!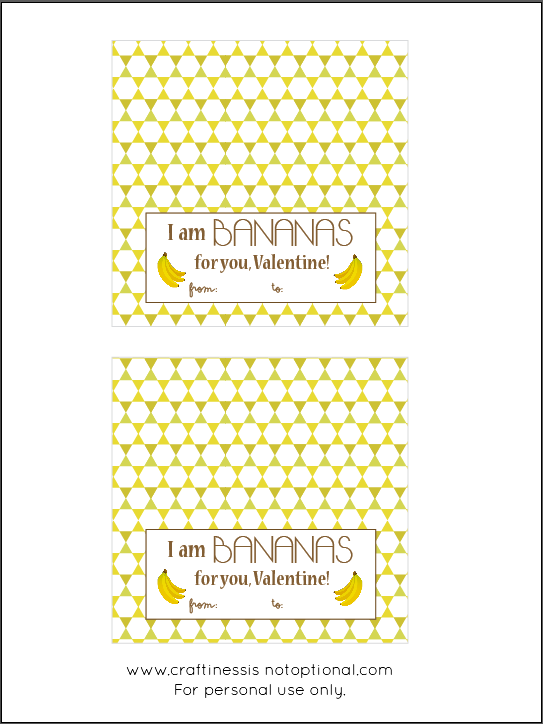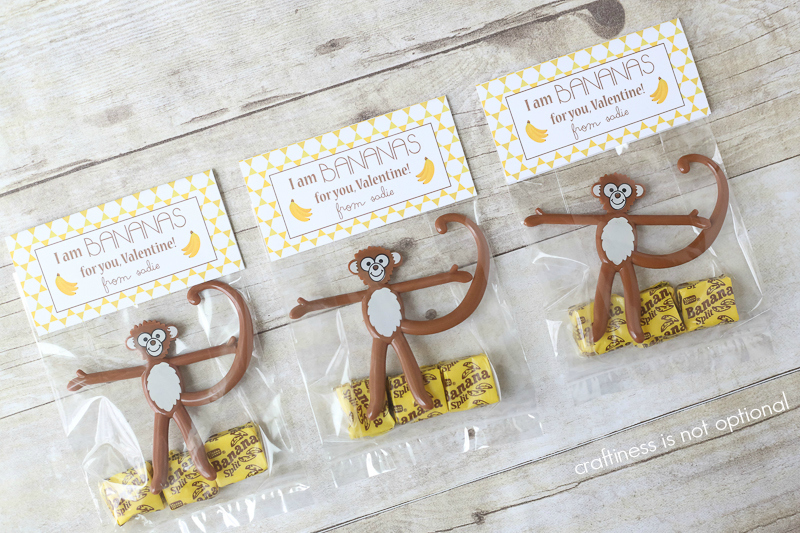 Hope you're having a monkey of a time getting ready for Valentines Day! Or, insert another cheesy monkey pun. You decide. It's choose-your-own-cheesy-blogger line day over here on CINO.