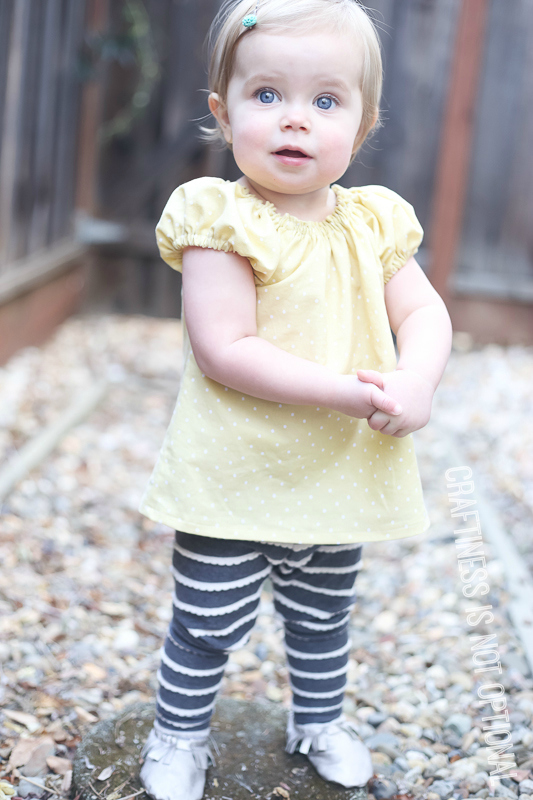 I finished up a springy outfit for the littlest the other day-a pair of Go To Leggings (affliate linkaroo) (fabric from Hobby Lobby), and a Sweet Dress top made with some soft yellow polka dot fabric. I love grey and yellow together, don't you? So fresh yet classic. Oh and I made another pair of these moccs for Ava-love love love them!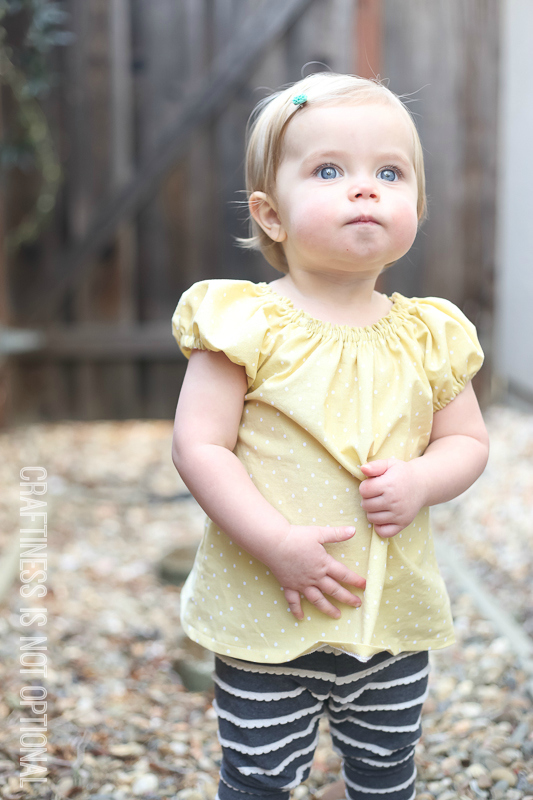 Ava was wary of taking pics but she soon got over it after I busted out some dance moves and flailing of my limbs.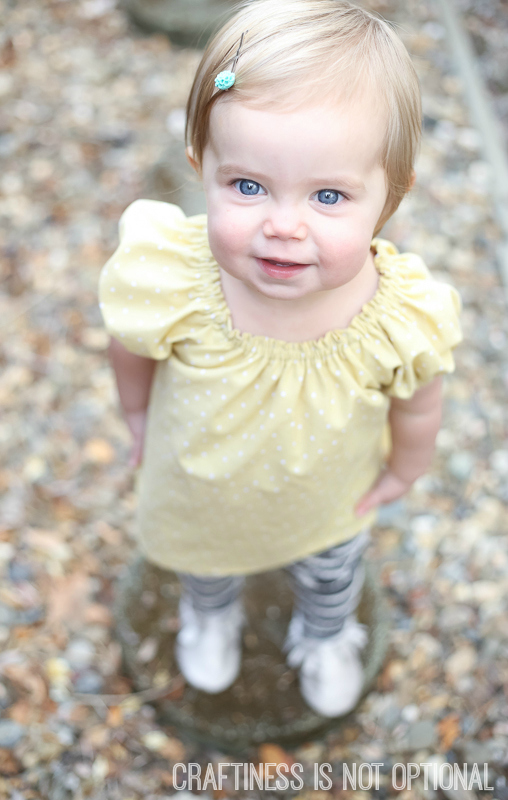 dang when did this baby become a toddler?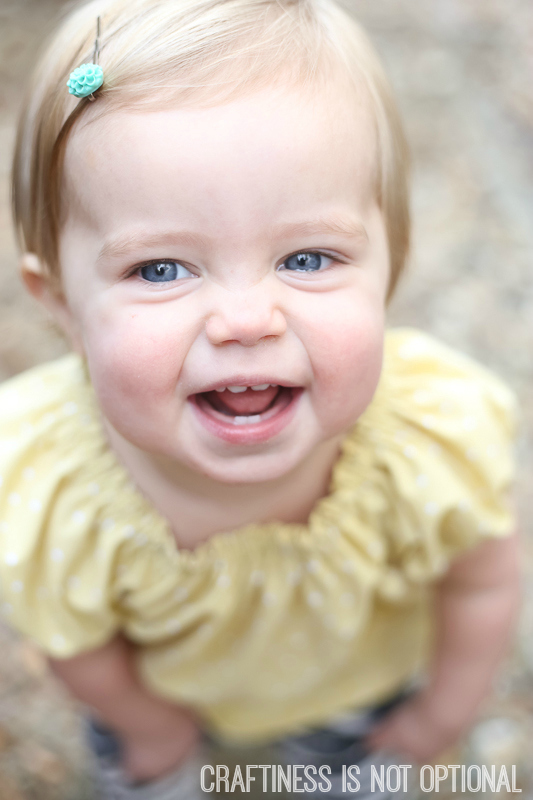 bwahaha! Mom, you are totes cray cray!
(she's young enough to get away with saying that)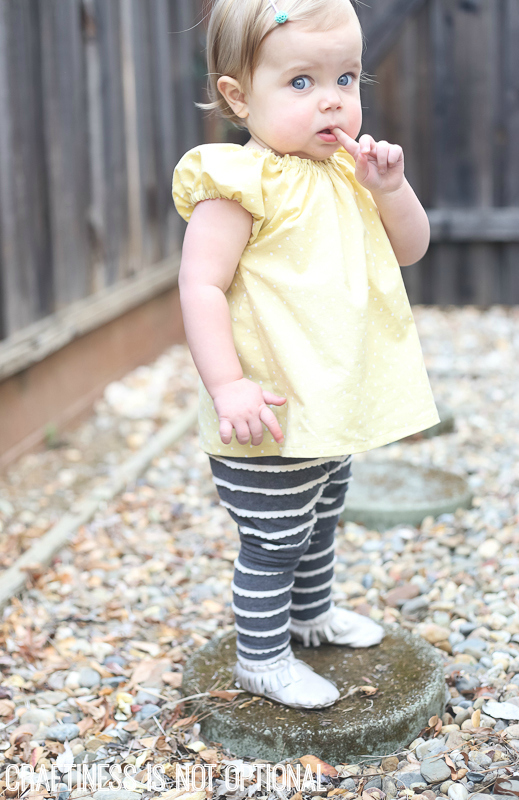 But these are some gems we got before the smiles. Score. These ones are going on the wall.