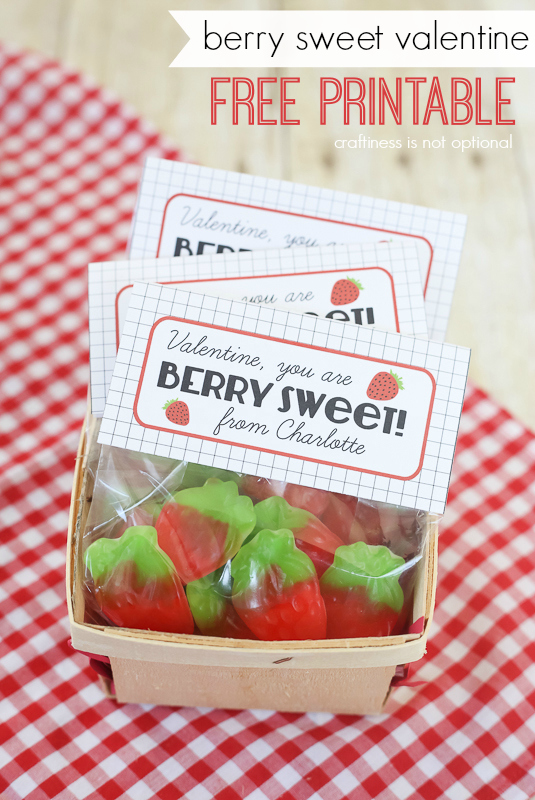 I love love LOVE creating Valentines. Seriously, it makes me giddy with excitement. I know, I AM A GROWN WOMAN….but it's ok…the blog gives me the excuse to go overboard with corny, punny ideas and share them with you. right?…..I do it all in the name of blogging, guys. Really. ha ha…..anyways. Let's ignore my issues and move on to the FUN STUFF. Because these are so Berry Sweet! I saw these strawberry gummi candies (affiliate link) while I was searching for fun candy and before I knew it they had hopped into my cart and I was designing a printable to go with them! Mmkay those strawberries are my fave. sheeshkabob they're cute. and delish.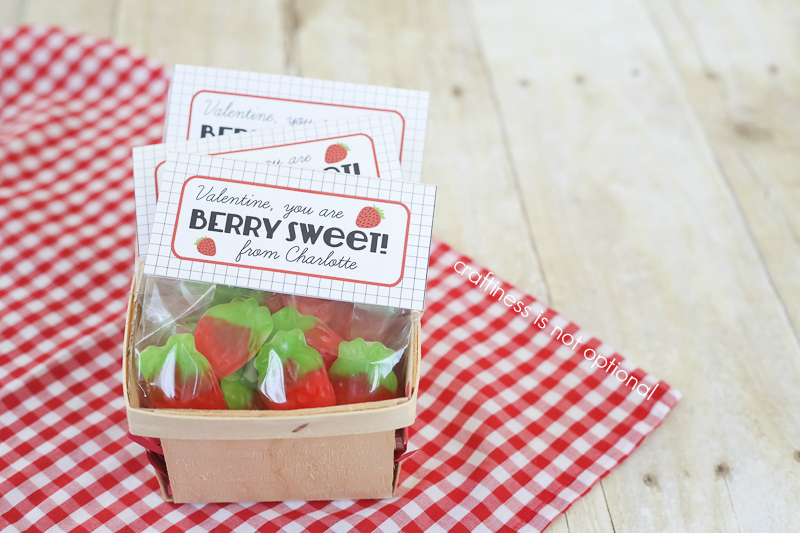 I mean really. My teeth are aching from the sweetness. (and probably from sampling my fair share)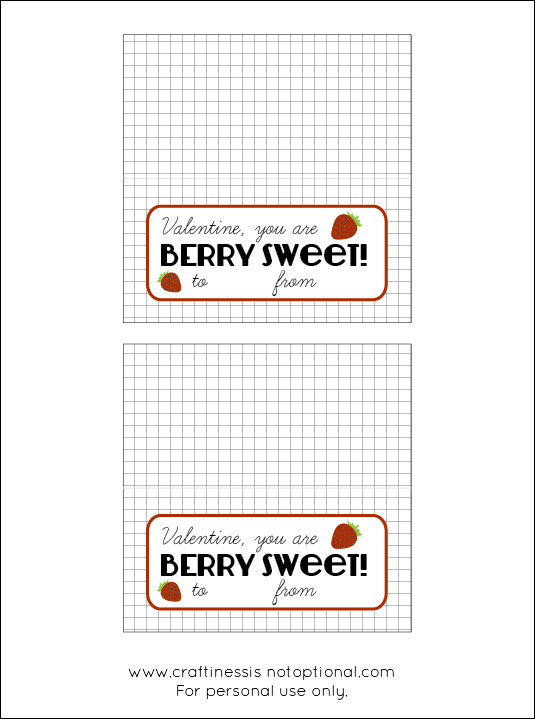 DOWNLOAD for free here, then print out however many you need-there are two to a page-I printed them on some white cardstock, then trimmed them down with my paper cutter along the lines. (and obviously the ones I made for you guys don't say From Charlotte)
Fold in half (use a wood or bone folder (affiliate link) to get a nice crease)…then….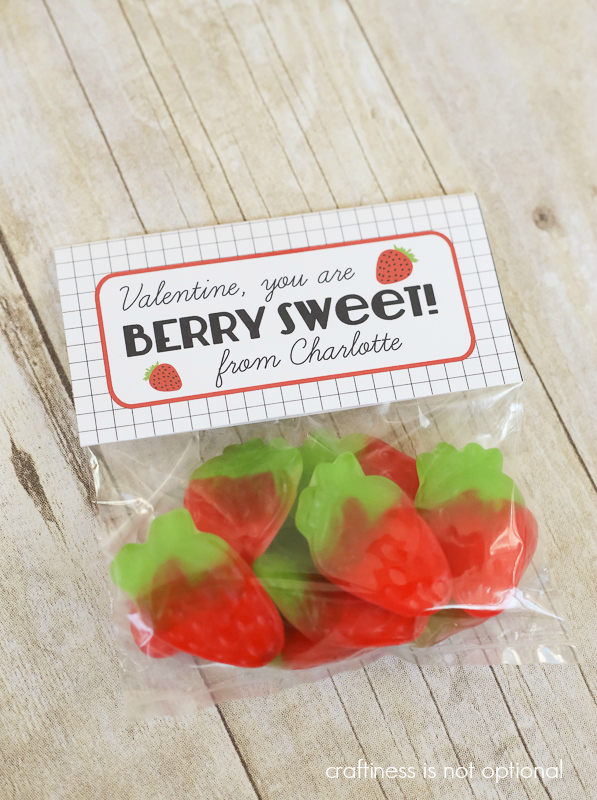 ….package some strawberry gummies  up in some 4″ wide cello bags, trimmed down shorter of course cause those bags are tall and would hold a darn lot of strawberry candy and I'm not made out of money candy.
Money or candy.
Then staple the back part of the label to the bag, add some double sided tape to the front of the bag, and press the label together around the bag. Presto! TADA! You've got one darn cute Valentine.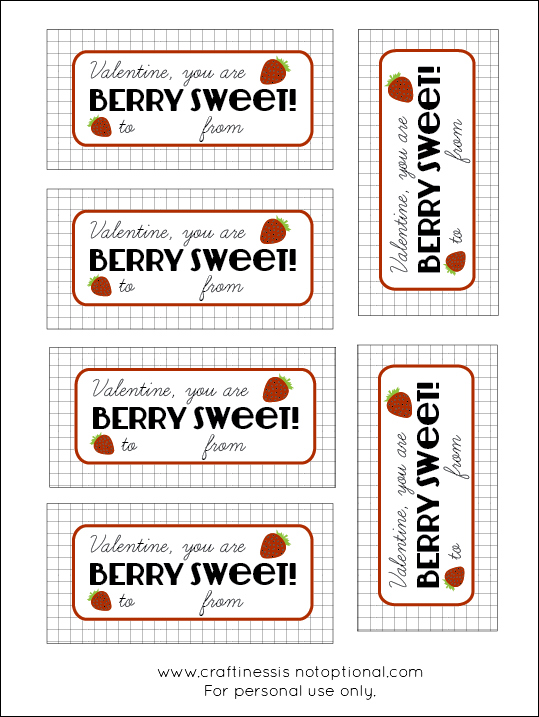 I included some regular tags in case you want to punch a hole and tie it around the top of the bag with ribbon instead. Whatever floats your boat!