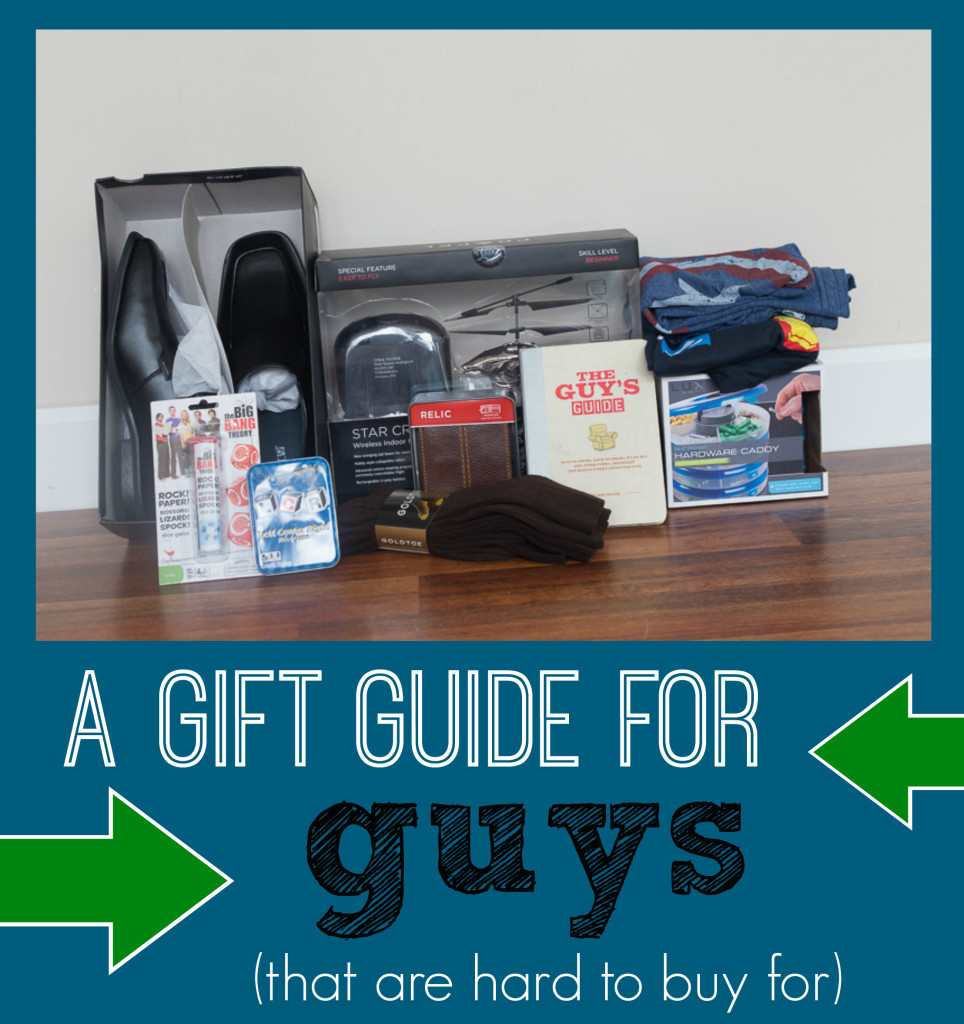 Do any of you have a guy in your life that is really hard to buy for? I do. Rory has a few hobbies, (ok one-video games), and so finding him gifts that he'll appreciate is hard sometimes. But, he does appreciate the necessities as gifts, luckily. So, when Kohls asked me if I'd be a part of the Gift Guide for Guys (say that five times fast), I jumped at the chance! We are definitely a Kohls-loving family. Sadie and I went shopping together and picked out some things that I think he'll enjoy! (and hit up an awesome sale, which I love that they are always having!)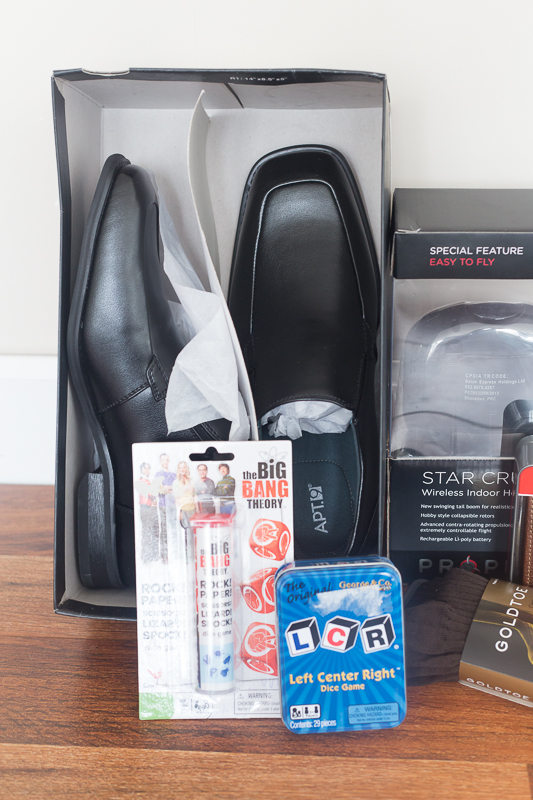 Nice work shoes, because he wears through shoes faster than a donkey does. Or something that wears out shoes fast, I dunno.
Games-fun simple games are awesome for stocking stuffers! I swear he said he's watched the Big Bang Theory but he said no. Either way, he's a nerd so I think he'll like this game. or else.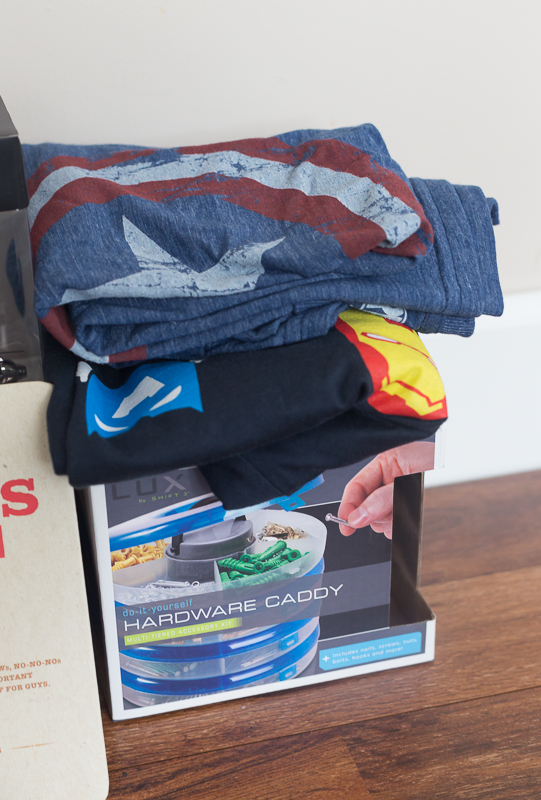 This hardware caddy will come in handy to organize all the screws, nails, and various household stuff that floats around our garage!
Superhero shirts because he's our superhero. (and the Captain's my fave)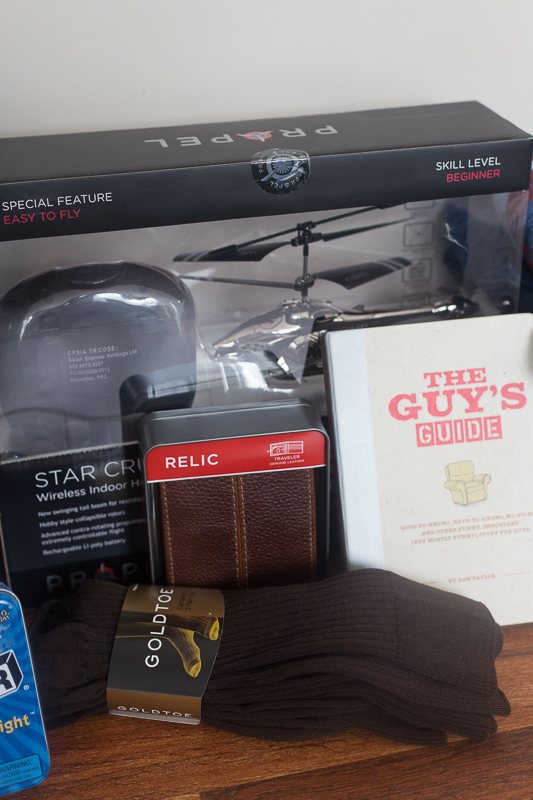 He requested brown socks to go with his brown shoes (that he already owns) so that was an easy one.
Sadie picked him out a new wallet…and I saw this funny guy's guide book and grabbed it. Hope he gets a laugh out of it!
Last but not least, a flying helicopter toy. Because every guy deserves a toy on Christmas, right?
right.
I hope this helps give you some ideas for the guys in your life!
Disclosure: I was given a gift card to Kohls, and all views and opinions are my own. I would never endorse something I didn't use love-and we are avid Kohls shoppers!