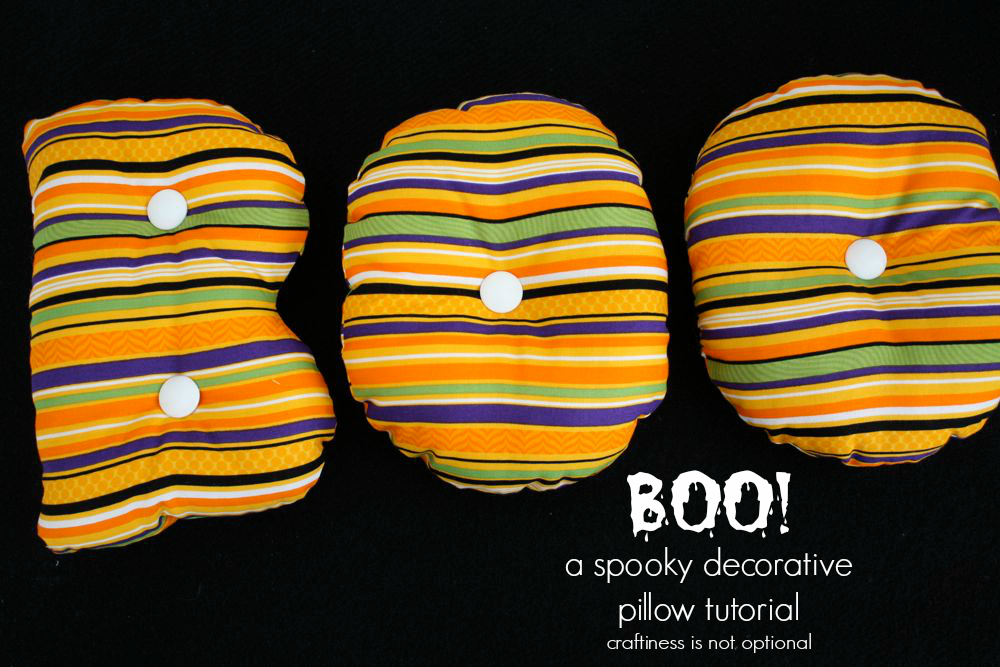 Boo! Did I scare ya?
I've been making a
slightly half-hearted
real effort this year to decorate more for Halloween and fall, and I'd seen this idea awhile ago (don't remember where though, so if you do, leave a link in the comments, please!), and had to make some BOO softies/pillows Would you like to as well?
You'll need:
(please realize that I am no pattern maker and these are VERY homemade templates. 😉
fabric (about half a yard should do the trick)
4 buttons
poly-fil
sewing stuff (machine, thread, scissors, etc)
First, cut out your pattern pieces (2 of each letter obviously), then right sides together, pin…
and sew around the edge with 1/4 seam, leaving about 2 1/2 inches open for stuffing.
clip curves, and turn right side out.
Press with your iron, and press the edges of your opening in as well. This will help you stitch it closed later.
this is what you should have. Well, your B will look better than mine…more on that later…
Stuff with poly fil until you have the fullness you like.
and then
slip stitch
the opening closed. Sew your buttons on, pulling the thread tightly to make an indentation.
notice your "B" looks stupid, and start over.
(turn on season 4 of 30 Rock to help cushion the blow to your craft ego)
MUCH better!
Featured on Craft Gossip and One Pretty Thing!
***If you have used any of my tutorials, I'd love if you'd add a quick pic to my flicker group! Thanks!***