Last week I visited my friend Dixie, who just had a baby boy 6 weeks ago. Not only did I get to cuddle with her son, Sadie got a present! Her daughter's Dora couch, which was hidden in her closet and we snuck out while she was playing on the Wii. Just kidding, she said it was fine to give away. Anyways, I was psyched because I'd had a couch like this when I was a kid and loved it! Hours spent there reading and sleeping too, probably. Dora just wasn't quite our style, so I decided to make a slipcover!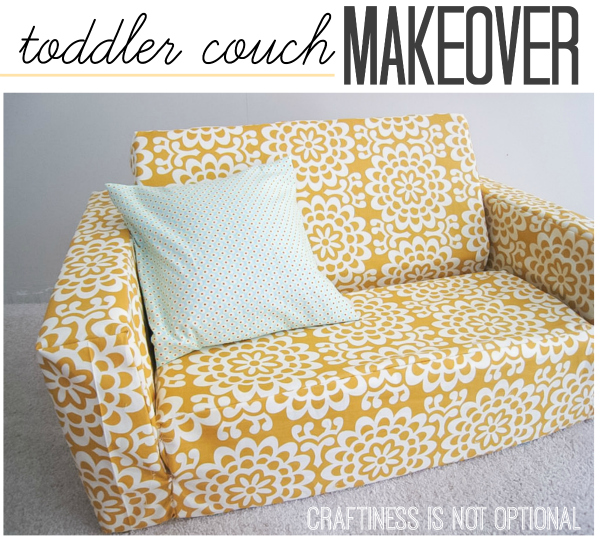 It wasn't as daunting of a task as I thought. First I took the whole thing apart with my seam ripper to make a pattern. (watched movies etc to keep myself going)
Then I picked out the fabric, from the Amy Butler Lotus line. (2.5 yards)
Then. I started pinning, sewing, ripping seams out, whatever until I got it figured out. Some of you may be thinking I am crazy. And don't get me wrong, I probably am. But this was fun for me! I enjoyed it a lot! It was challenging. That's for sure.
 I still have to finish the bottom, and create a closure system…I'm thinking snaps, because the original zipper broke and I don't know where to find a 3 foot long zipper. Please ignore any stray threads or lack of ironing, I haven't gotten around to that yet. So, what do you think?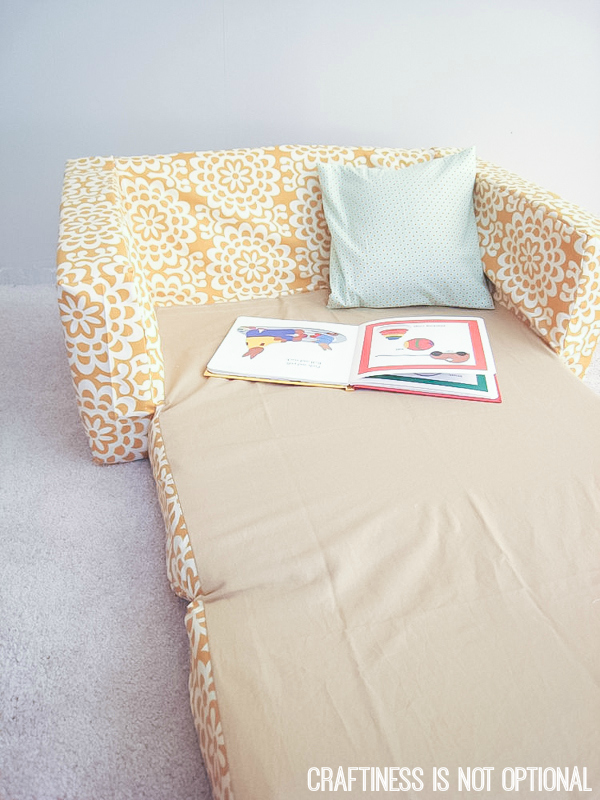 Here it is all folded out…just begs for a cute quilt to cuddle with, doesn't it? Hmm, I still have some fabric left….new project! Of course I had to make a quick pillow cover for a tiny throw pillow!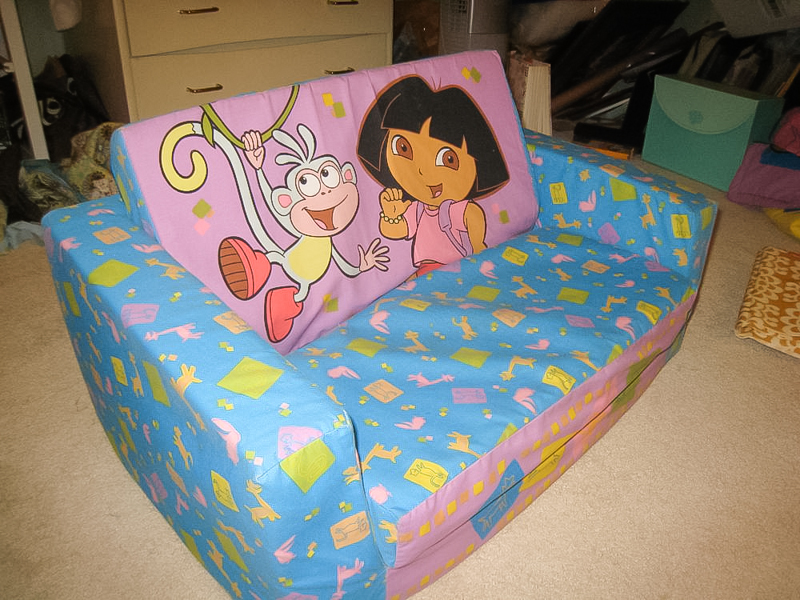 and here's the BEFORE.
Featured on Oh Dee Doh!
and Rookie Moms