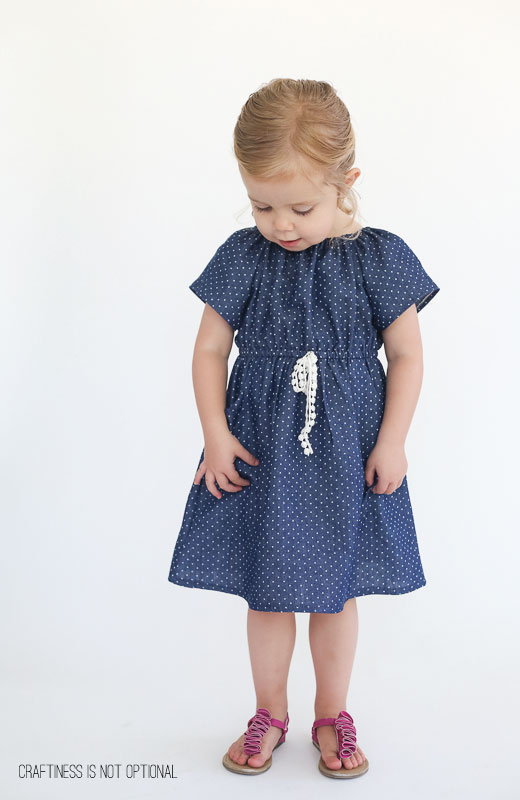 I was talking to my best friend the other day about how I don't like sewing with solids/basic patterned fabric. But in the end, they are usually my favorite pieces since they're so simple and versatile.
I think the problem is that I have an obsession with prints…and especially sewing with them. It makes it more fun when it's with a brightly colored print, amiright?
But then I end up with a lot of patterned pieces and not a lot to pair them with.
So I challenged myself to sew up something simple.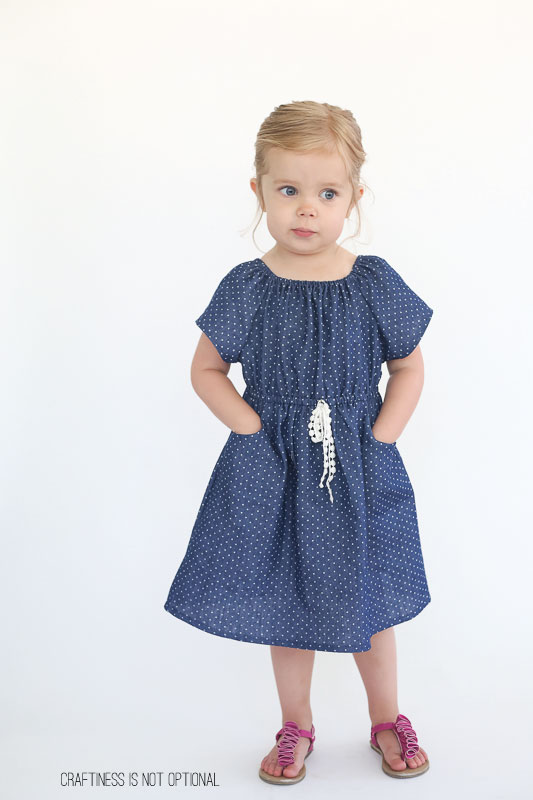 even though this is still technically patterned, the polka dots are so tiny that I think it counts as, if not a solid, then a basic print.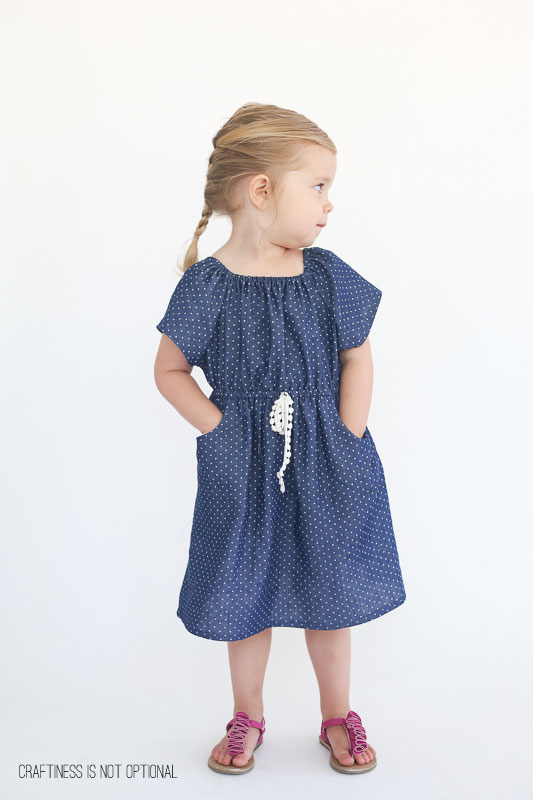 GUESS WHAT?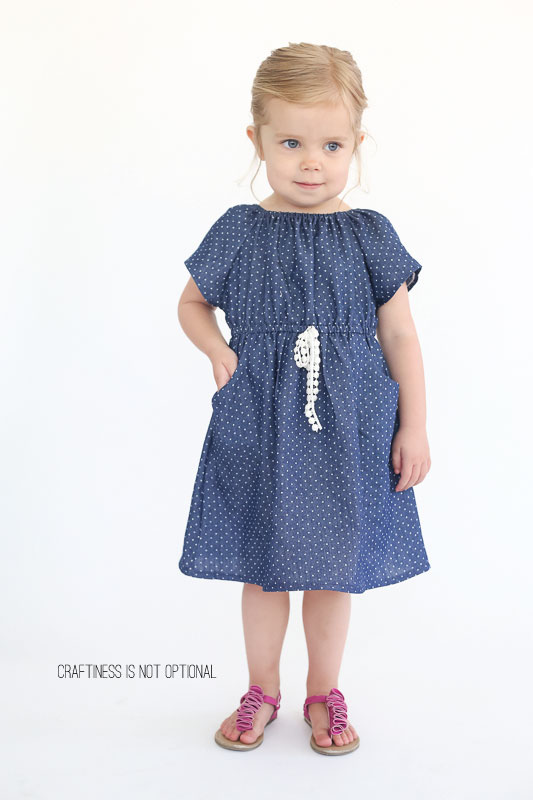 I'm in love with it!
Recovering pattern-aholics chime in-do simple fabrics float your boat?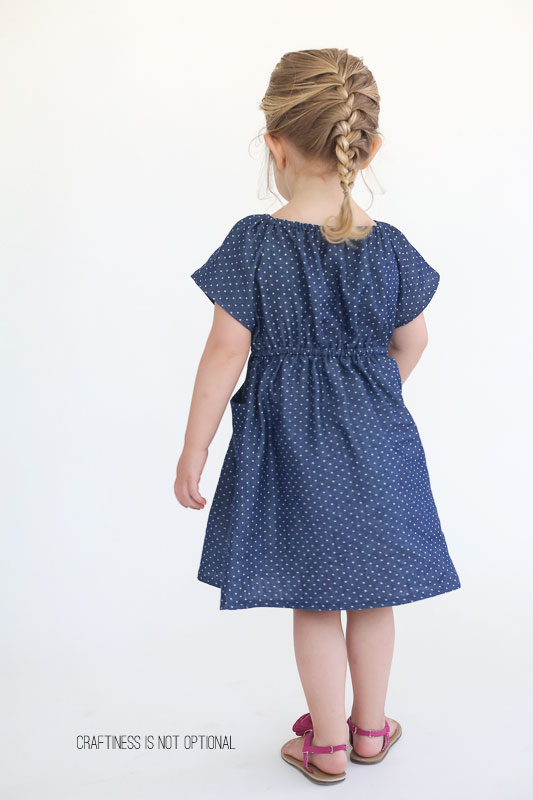 Ok, details about the pattern-it's this "vintage" CINO guest post by the lovely Vanessa of LBG Studios, and I've wanted to make a new one ever since I made my first.
While I was sewing it up I realized it's similar to the Lulu dress!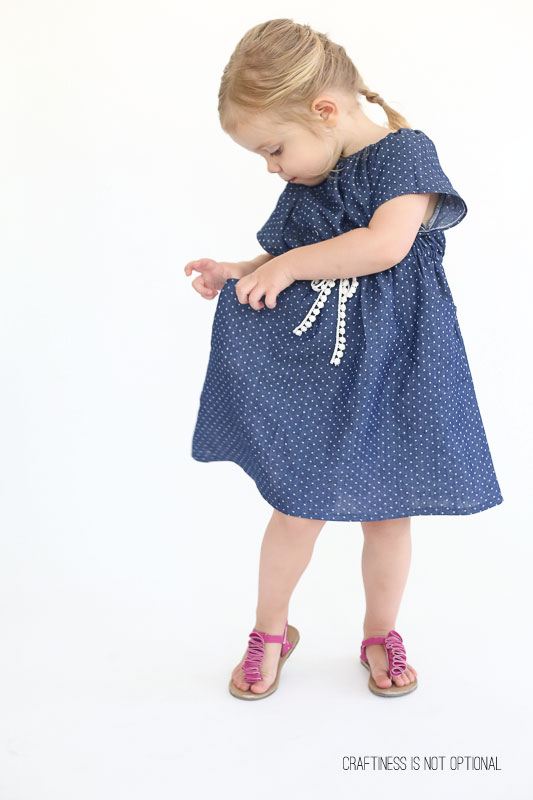 The polka dot fabric I think is from Hobby Lobby, it's a bit like a chambray, fairly lightweight for summertime!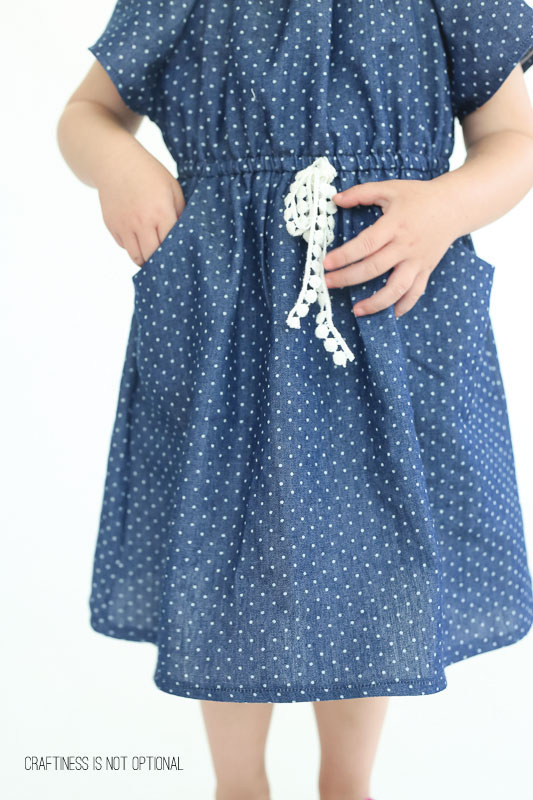 I tacked down a bit of bubble trim to tie in a bow..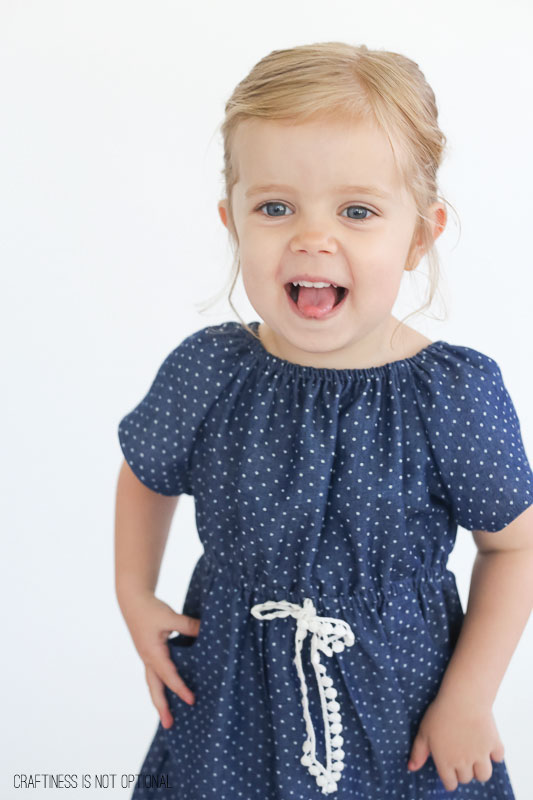 and it was a hit! for both of us, luckily! 😉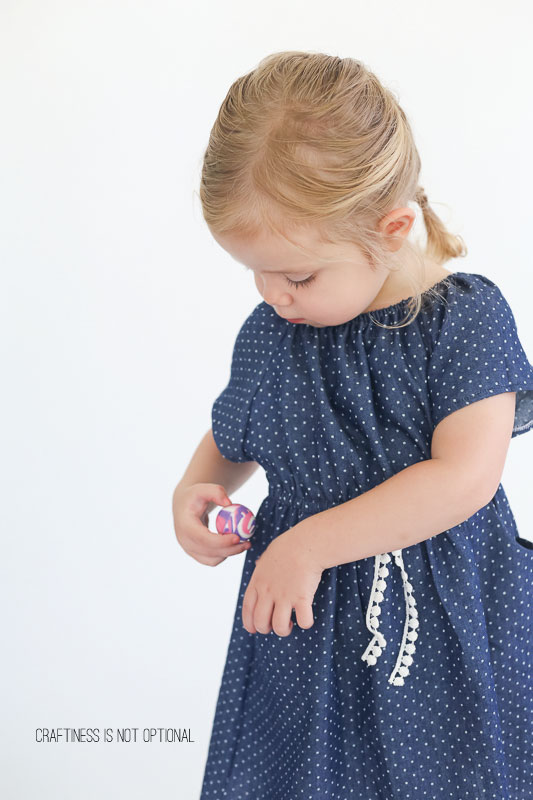 POCKETS!