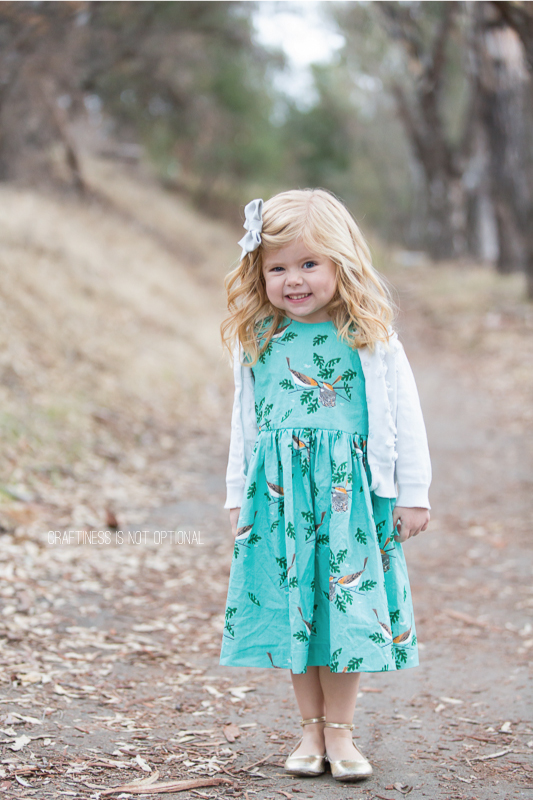 first off, Happy Thanksgiving! (For all the Americans out there)
We finally took some updated family photos a few weeks ago. These were the last ones we took.  AHEM. When Charlotte was about 2. 3 years ago. yikes.
Anyways, my dad has become quite the photographer over the past few years (he's always been into it but more so of late), and I persuaded him to take some shots of our family!
Honestly didn't take much persuading, of course. He's a good dad. Lunch at his favorite burger place was the price. (win-win)
(I took the photos of Charlotte in this post)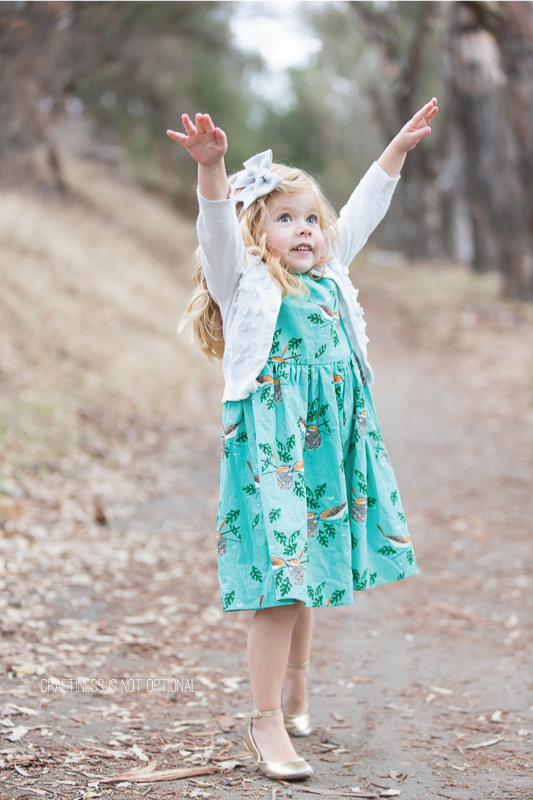 I ended up sewing up a dress for Miss C that coordinated the other outfits together (I'll post our family pics another day!)
I used our 5&10 Designs Vol 1 pattern-just the basic dress with cap sleeves. (that are covered by her sweater, lol)
I sewed it up in a 4T and lengthened the skirt. Also added width to the skirt panels for some more gathers.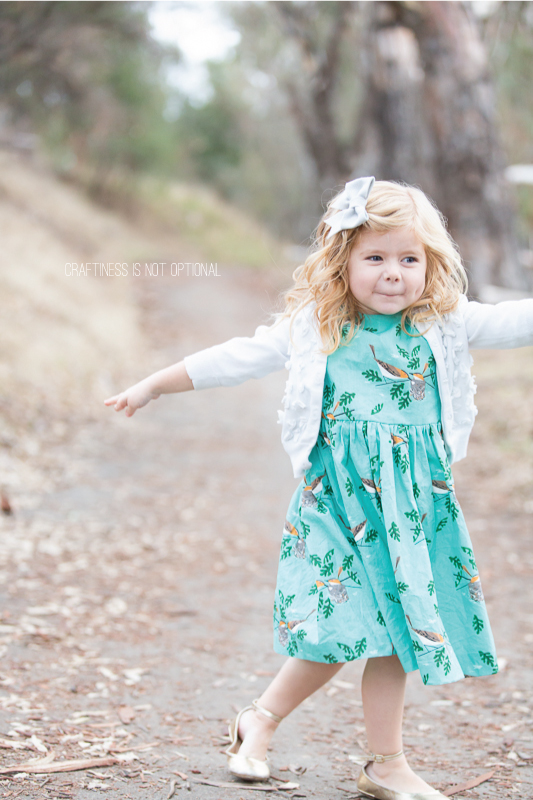 Besides the fabric wrinkling a lot, it's pretty much PERFECTION.
I adore the quirky print (my fave colors, hello!), and the pretty feminine silhouette.
The basic dress from our e-book is the perfect pattern to show off a favorite fabric, too!
I want to make a whole slew of simple but striking dresses now.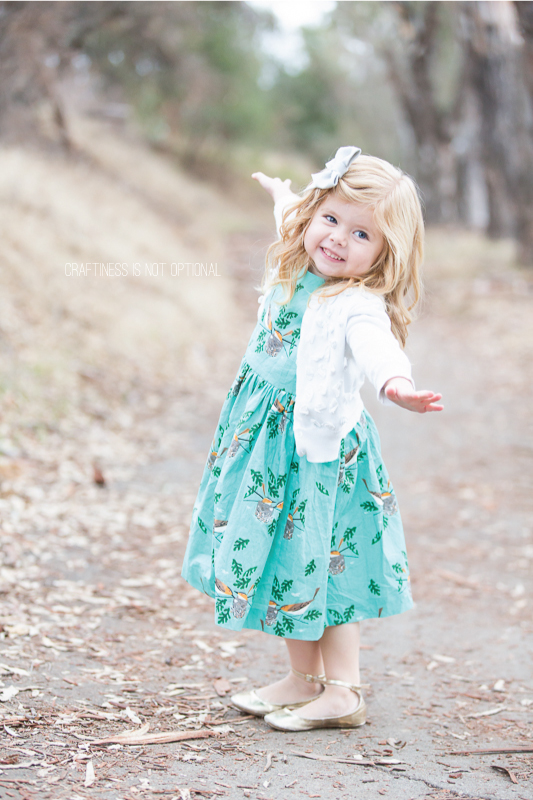 Charlotte's WORKING it in these pics! Girl loves to pose!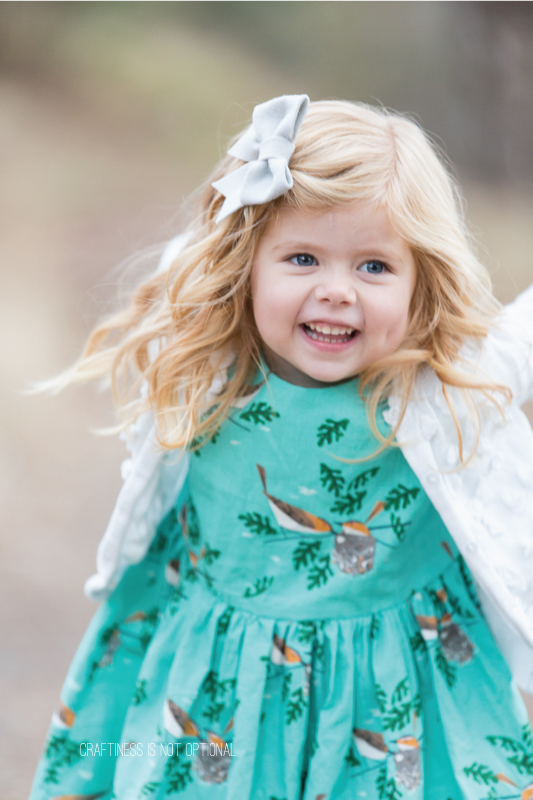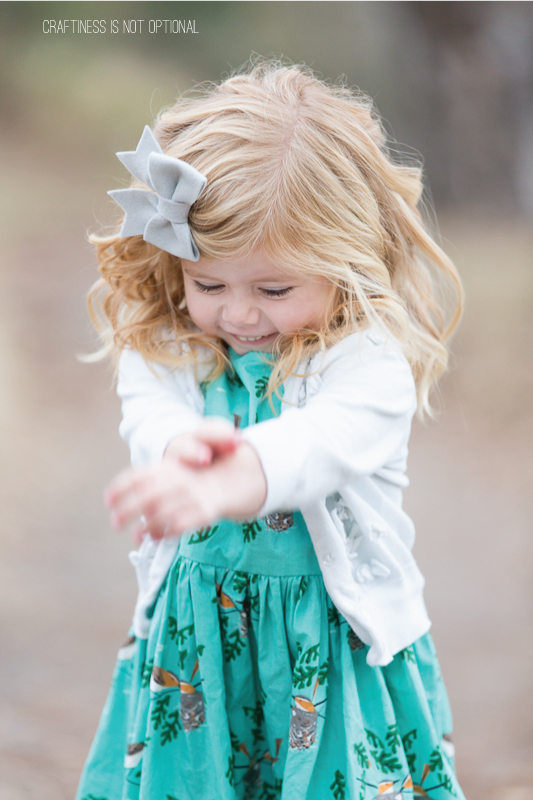 I also made her a felt bow-will be releasing a free pattern and tutorial for that soon!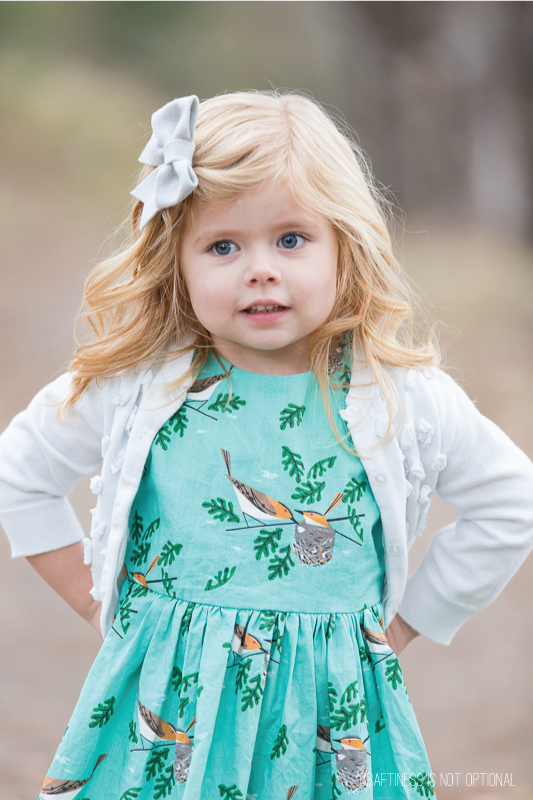 This print. HEART EYES.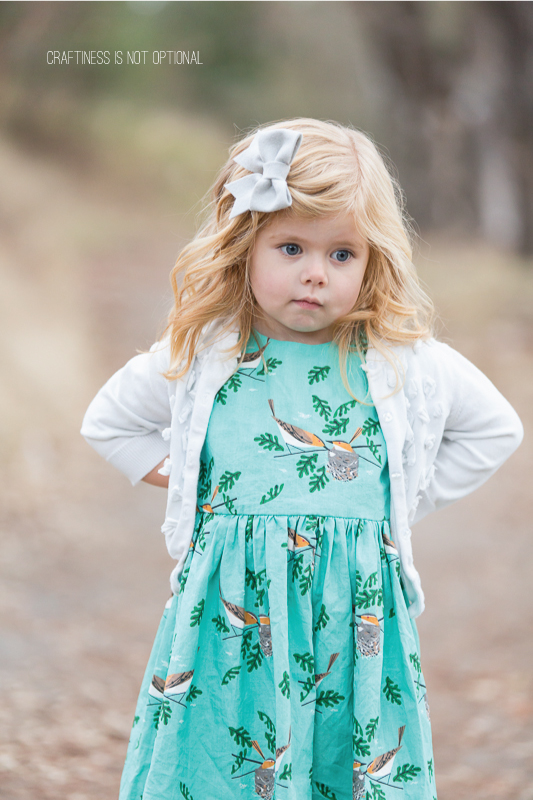 contemplating the meaning of the universe….
ALSO we have a HUGE sale for you all on our e-books, Volume 1 and 2!
Take 30% off with coupon code: THANKYOU through Monday 12/1! Happy sewing!