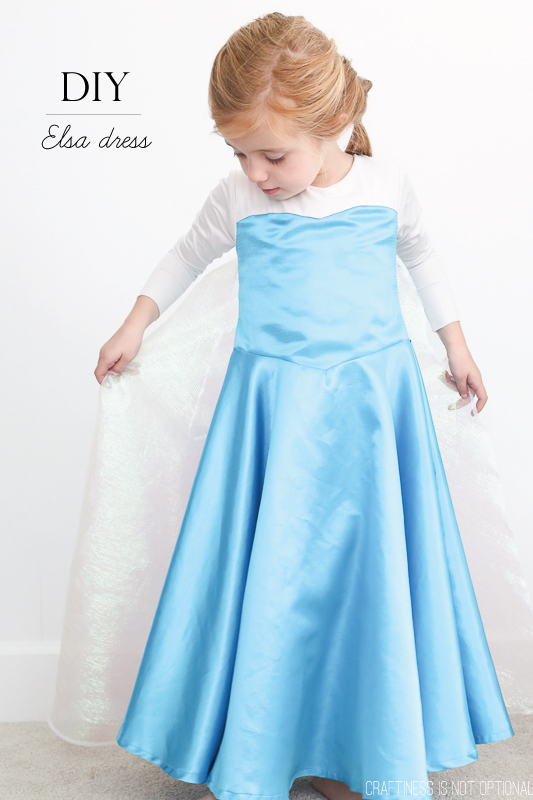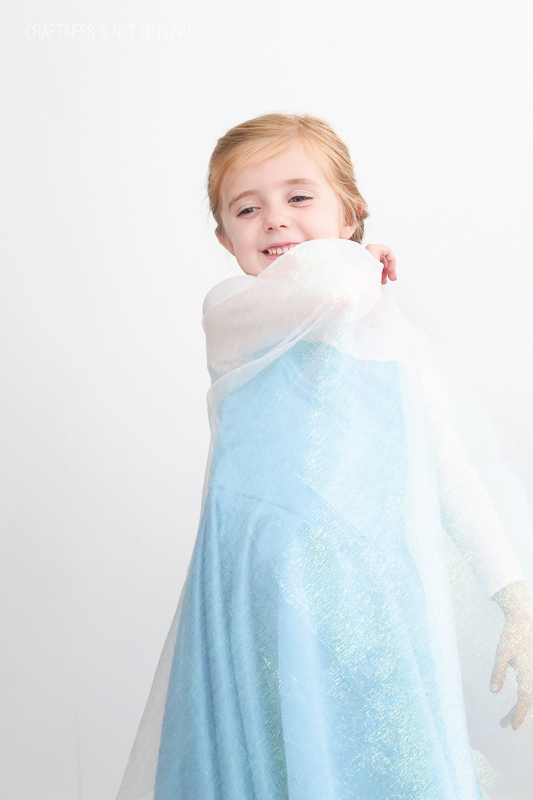 So I mentioned that Sadie called being Elsa for Halloween, right?
It was mainly because she already had the dress.
Oh and yes she's obsessed with Elsa just like almost every little girl in America.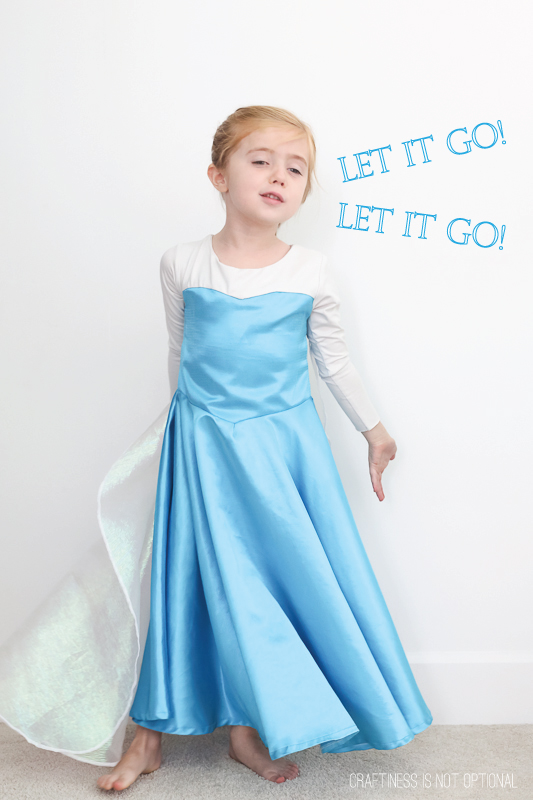 When we headed up to visit Kristin in May, it happened to coincide with Em's birthday, which was Frozen themed!
So I had to make Sadie a dress to wear.
Thanks, K, for making that happen.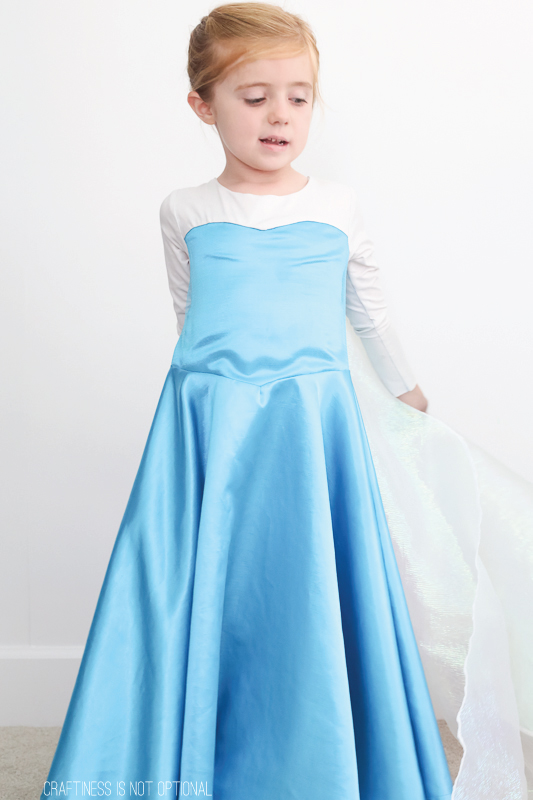 Once I got started I really enjoyed seeing Elsa's dress come to life!Or, my version of it.
I drafted a bodice for the dress and ended up sewing the white part from some shimmery knit dance fabric that I think I got on one of my Berkeley fabric trips with Stef-or with  Kate at Britex maybe.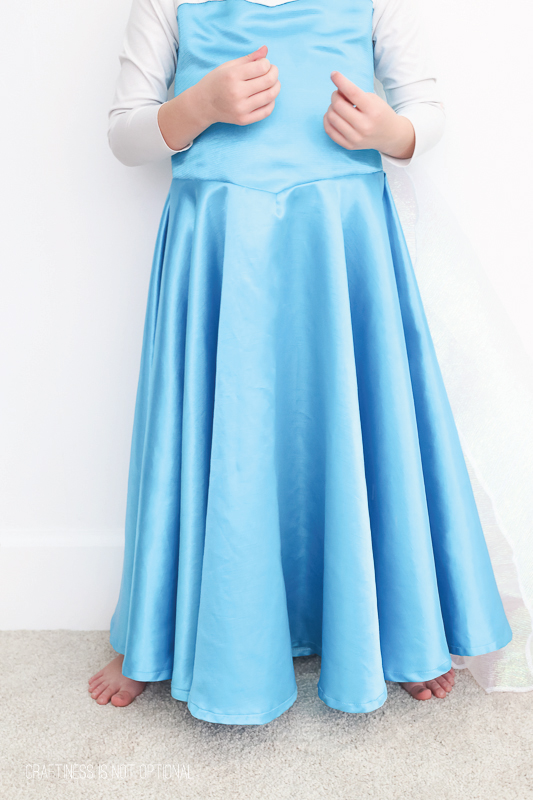 It worked pretty well! I lined the bodice after sewing together the little corset-ish front bodice.
Circle skirt was made using the Georgia Twirl pattern, lengthened of course.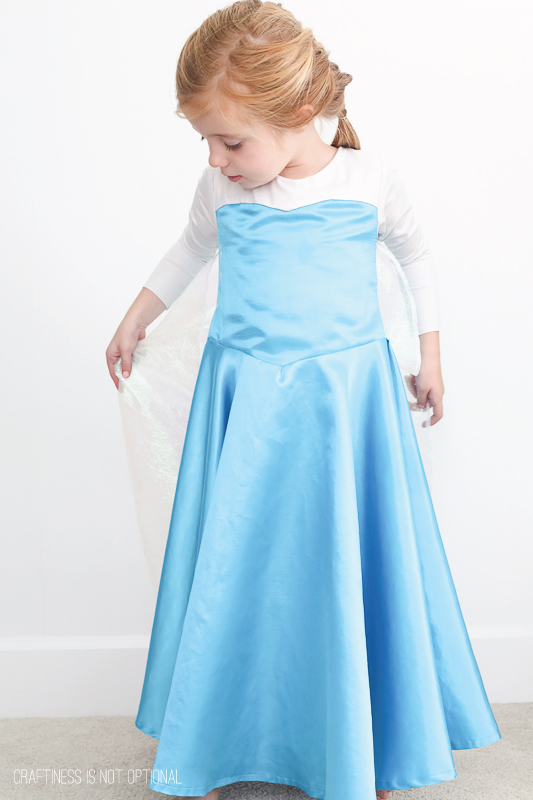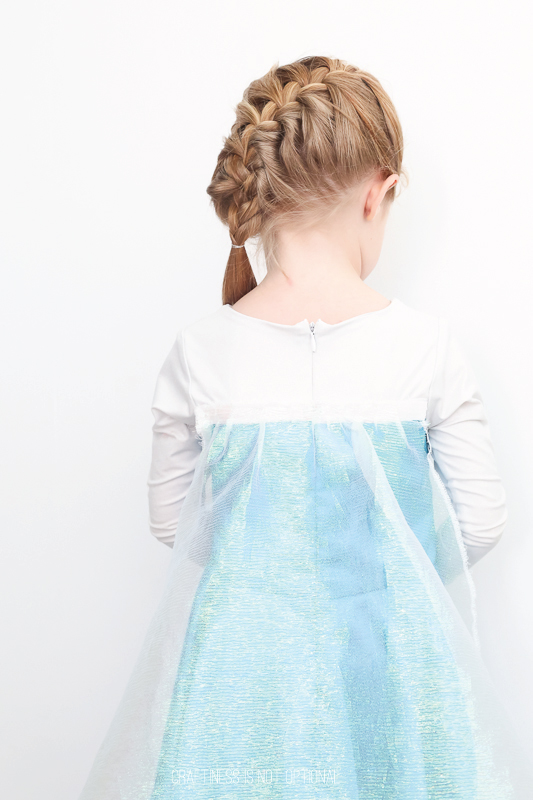 For the back of the dress, I inserted a invisible zipper and then sewed two strips of velcro (soft side), on either side of the zip.
Then, I cut out a cape shape from some shimmery see through fabric (this and the blue stuff was from Walmart! ha), and serged it.
(which, didn't work. it came unraveled pretty quickly since the weave of this fabric is VERY loose. I just keep re-serging it.
I tried singeing the ends with a lighter, but it just lit on fire and made my sewing room smell bad.
oops.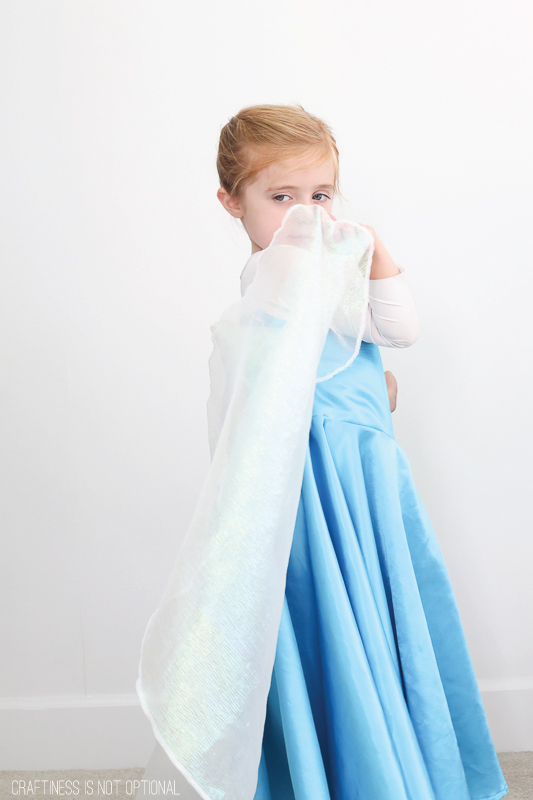 So anyways. I gathered up the top of the cape and sewed it to the matching two pieces of velcro, so that it could detach from the dress if needs be.
Or if someone stepped on it or something.
This dress is a BIG hit.
Scroll down to see the whole Frozen gang together!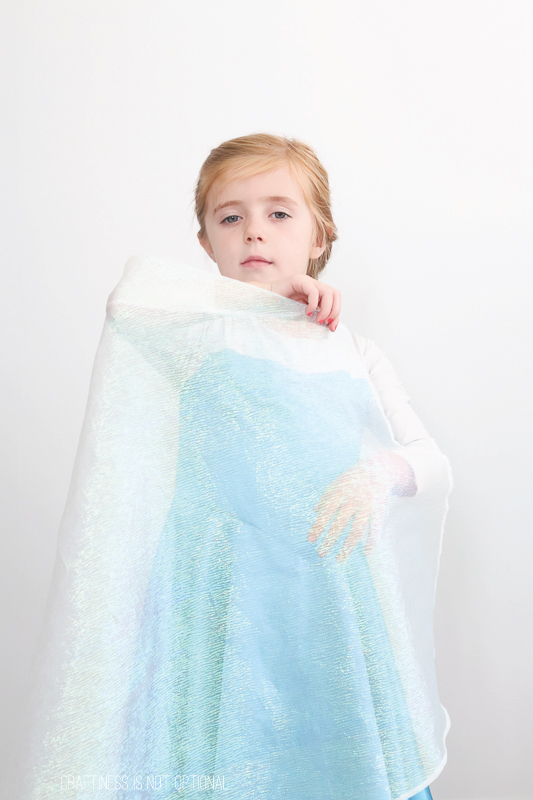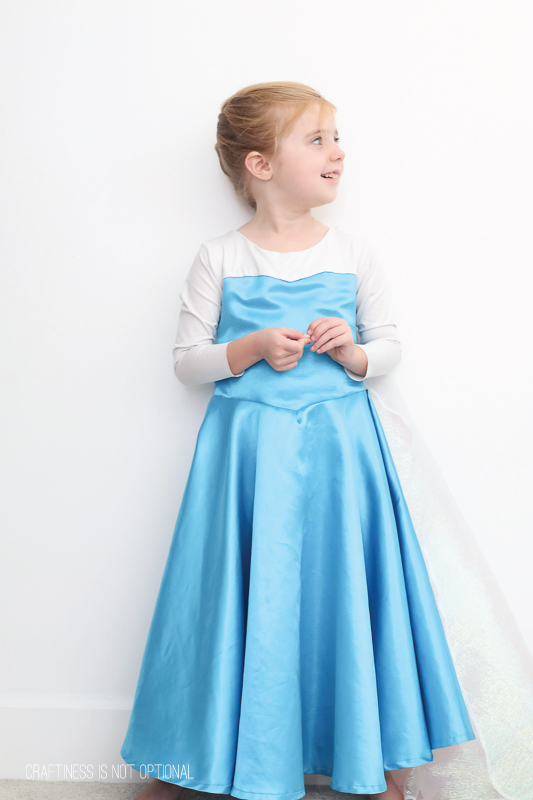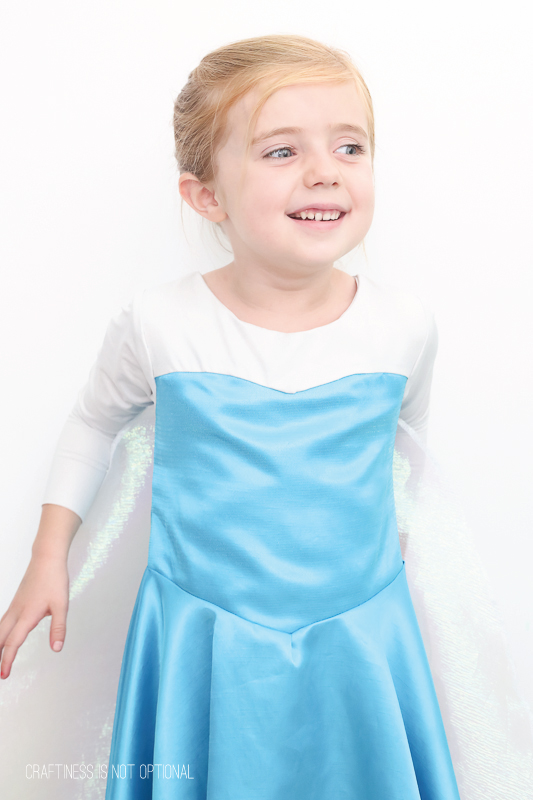 hehe!
Do you wanna build a snowman?