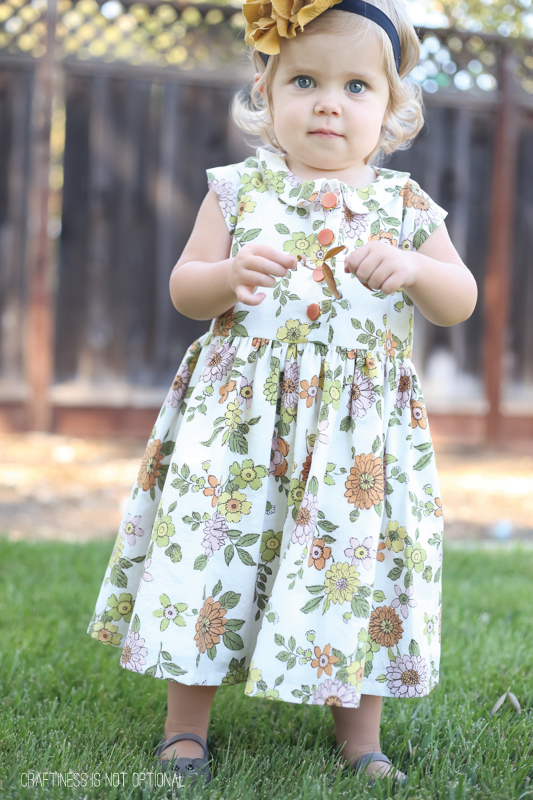 I had some of this amazing (buttery soft) fabric in my stash, asking to be made into a vintage-esque little dress for Ava!
I wanted the dress to have a peter pan collar in the same fabric-so I turned to the 5&10 Designs e-book for the pattern!
This one is Heidi's design-and I love it.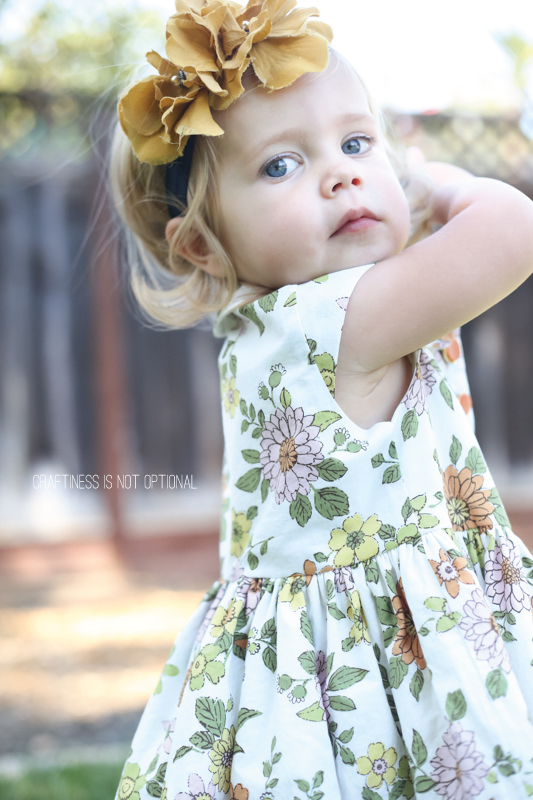 I sewed up a 2T knowing it would be a bit big on her, but not wanting her to grow out of it in a few months, either.
I think it'll fit her for quite some time-which makes me happy because I used some UBER precious buttons I've been hoarding for the perfect project.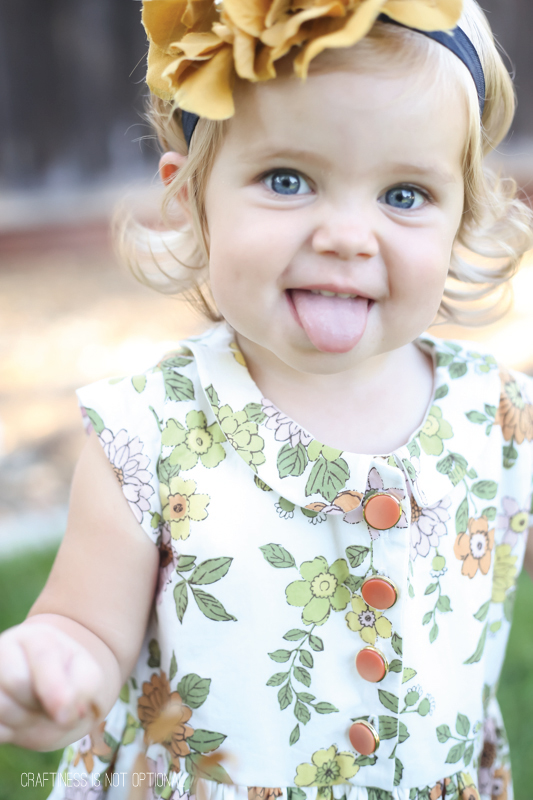 I think I thrifted them while visiting Kristin in Portland this past May-I do know I thrifted them somewhere.
They are the perfect coral-orange with GOLD rims.
perfection in a button.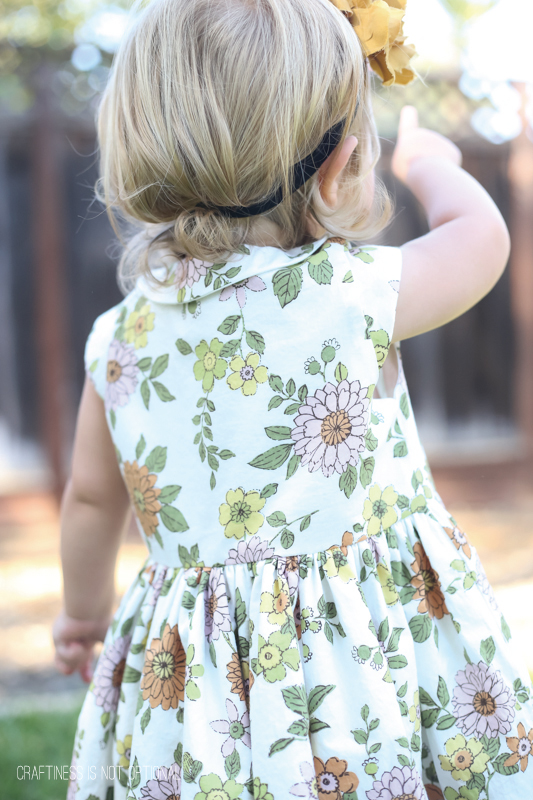 I love the fullness of the skirt-so feminine-and kind of a 50's/60's vibe going on with the style, and colors in the fabric.
so retro & vintage. Ava doesn't know how cool she is.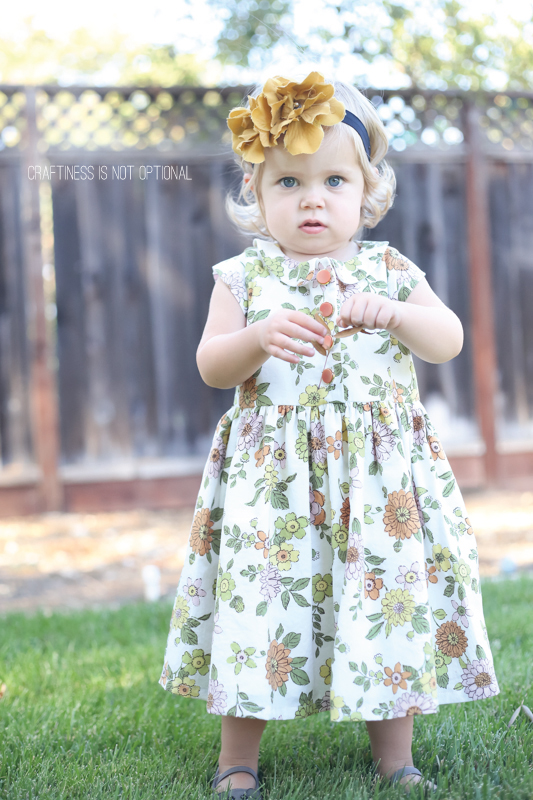 she can throw a mean stink face though…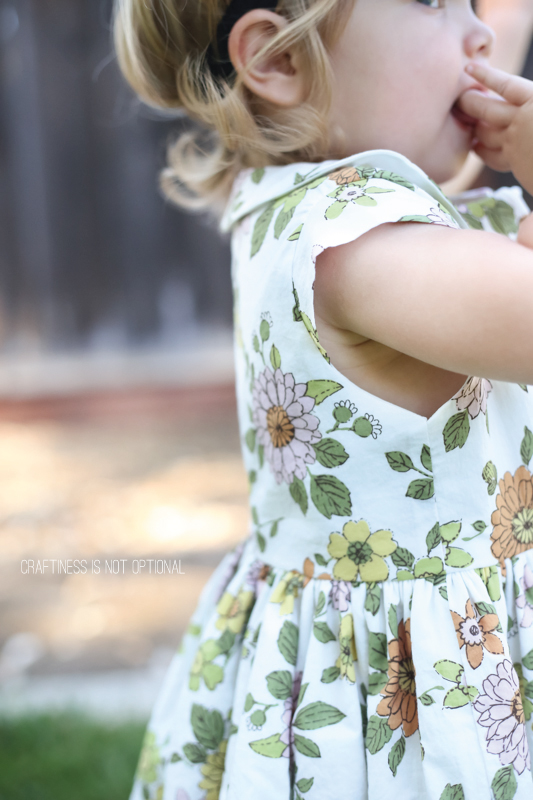 I used the cap sleeve pattern that comes with our e-book and it's SO easy to add in and SO adorable.
CAP SLEEVE ALL THE DRESSES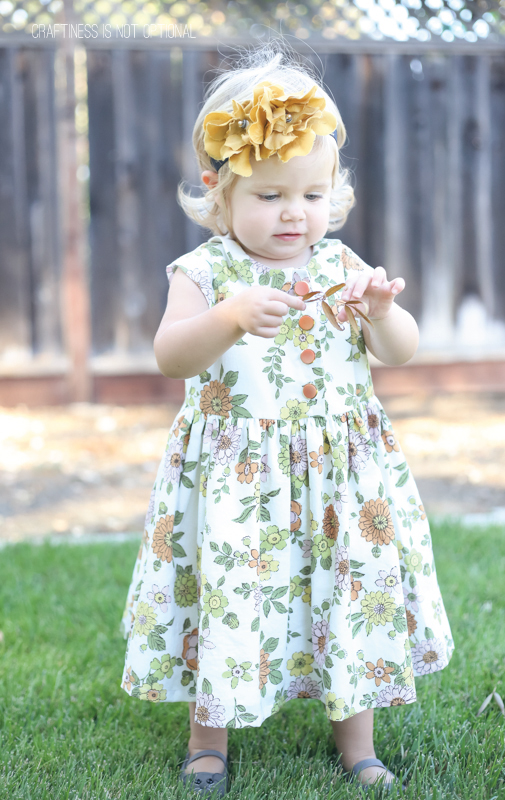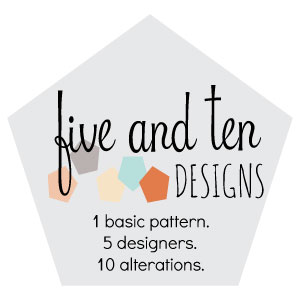 (and keep your ears listening for some exciting 5&10 Designs news soon!)