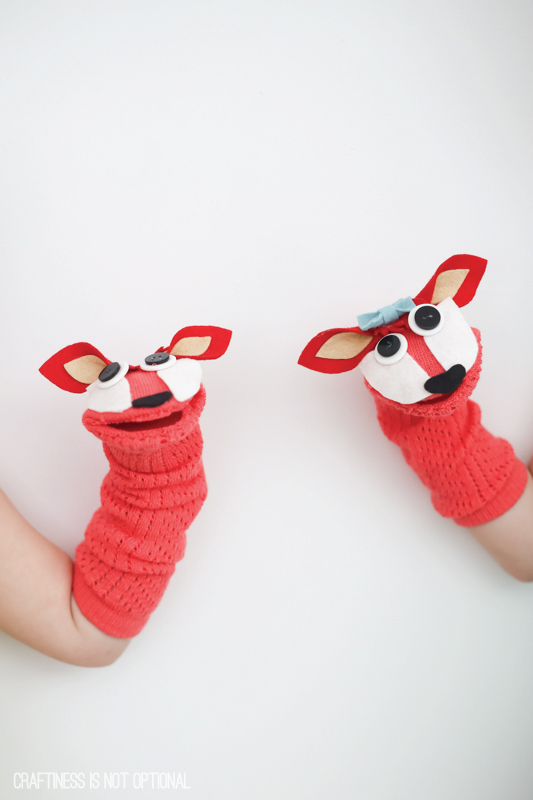 Hi I'm Jess, from Craftiness is not Optional!
If you have kids (or even if not!) you've probably read a few Dr. Suess books.
Or many of them…we have a whole stack of them!
(I prefer the board books, honestly…they're shorter haha! I'm not much of an "out loud" reader)
Anyways, the rhyming words of Fox In Socks has always made my girls giggle, so I knew my book for Books Alive had to be this one!
Also, foxes are so cute!
Going along with the socks theme, I decided to make some fox sock puppets. (felt very clever…hehe)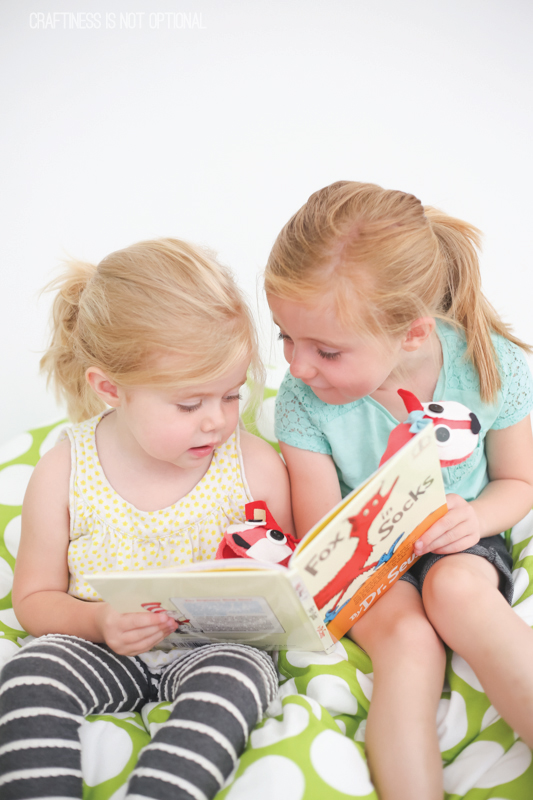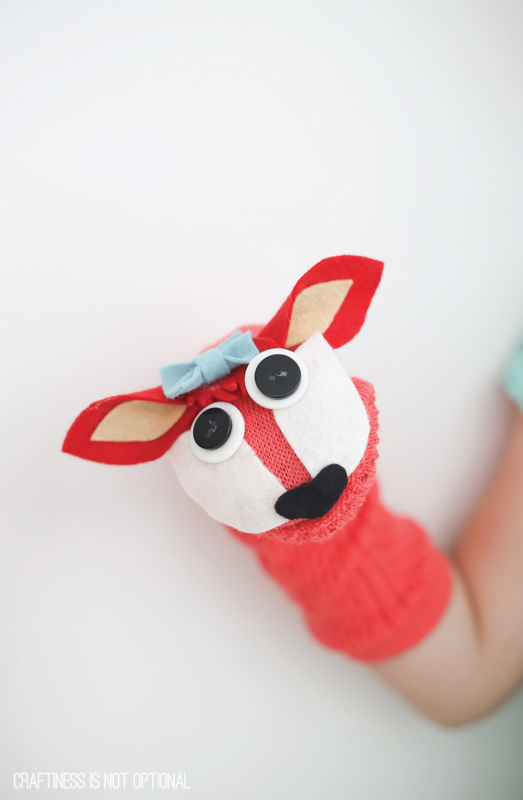 aren't they sweet!? and so easy to make!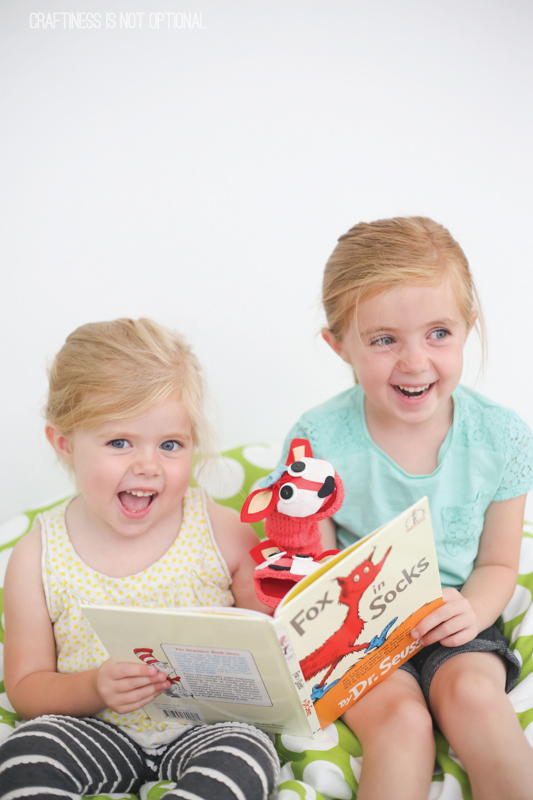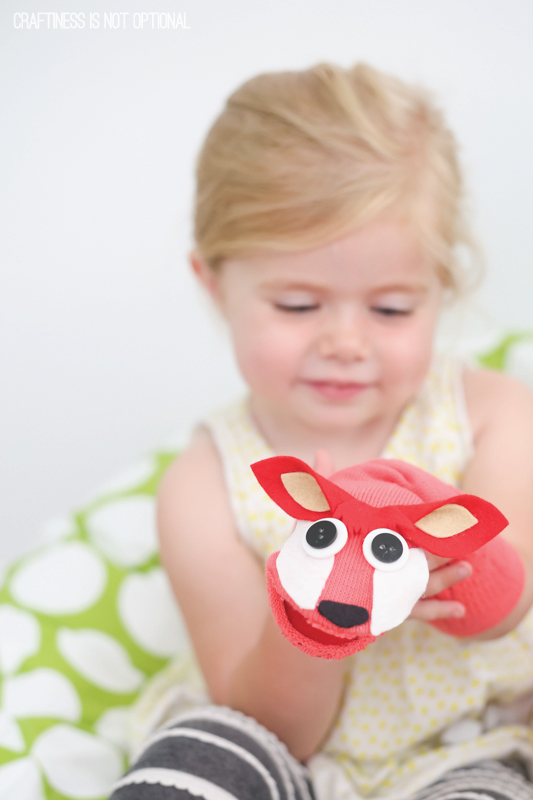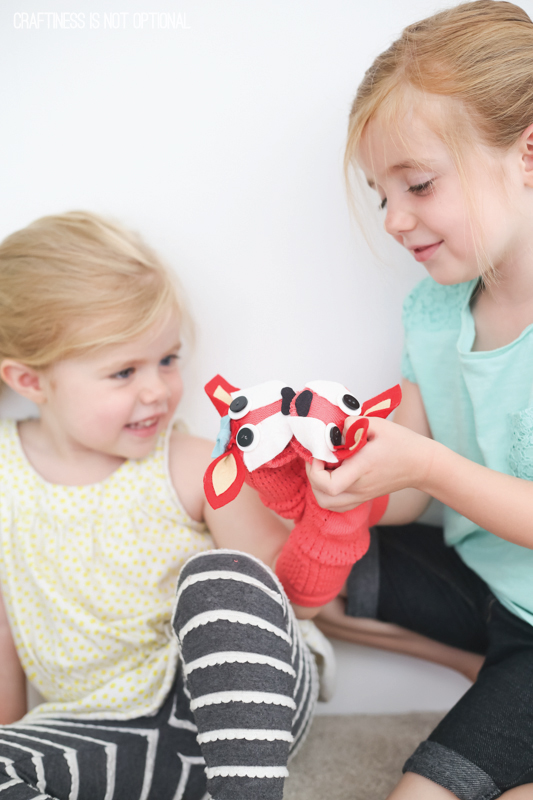 You'll need:
a sock
felt scraps (white, black, red and tan)
hot glue gun
buttons, white and black
small piece of cardboard
my FREE TEMPLATE for the fox face pieces
1. Cut the toe off the sock
2. Cut all the felt pieces using the template (and the cardboard piece)
3. Hot glue the large red piece of felt around the cardboard
4. Bend in half like so
5. Insert it into the cut end of the sock, then wrap the sock around and glue into place.
6. Glue on the white cheeks and nose, then glue tan pieces onto the ears
7. Dab some glue on the ears, then pinch in half and let dry (TIP: the flat top of the ear should not match perfectly-let it roll back a little…this will help it lay flatter on top of the fox's head)
8. glue ears and hair onto the head
9. Glue the black buttons on top of the white buttons, then glue into place on the head. (add a felt bow, miniaturized, for a girl fox!)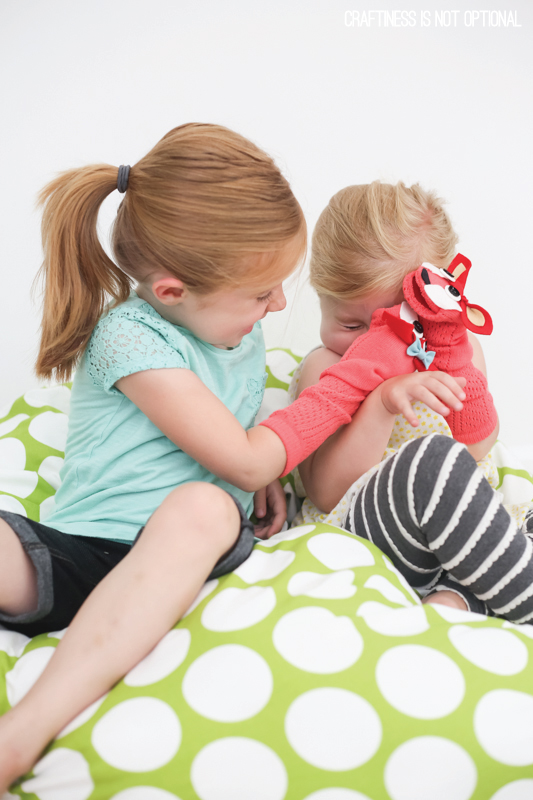 Commence the puppeteering!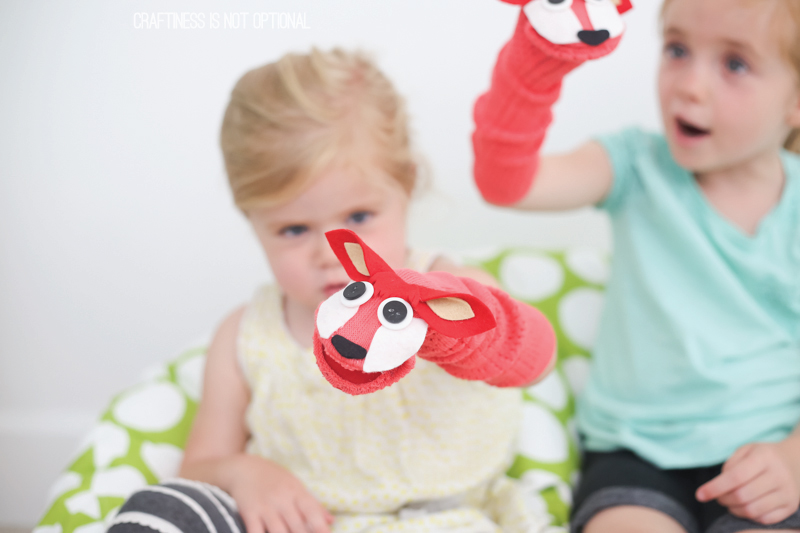 Jessica is wife to a computer geek, mother to 3 amazing little strawberry blond girls and loves to sew for them! (and herself too)
She loves to throw a good party and bake up a storm. She has recently starting designing PDF patterns and loves learning the design process! (and making printables!)
You can most likely find her eating chocolate chips by the bag, cutting out something new to sew up (while watching some good tv of course), or giving a room in her house a facelift!