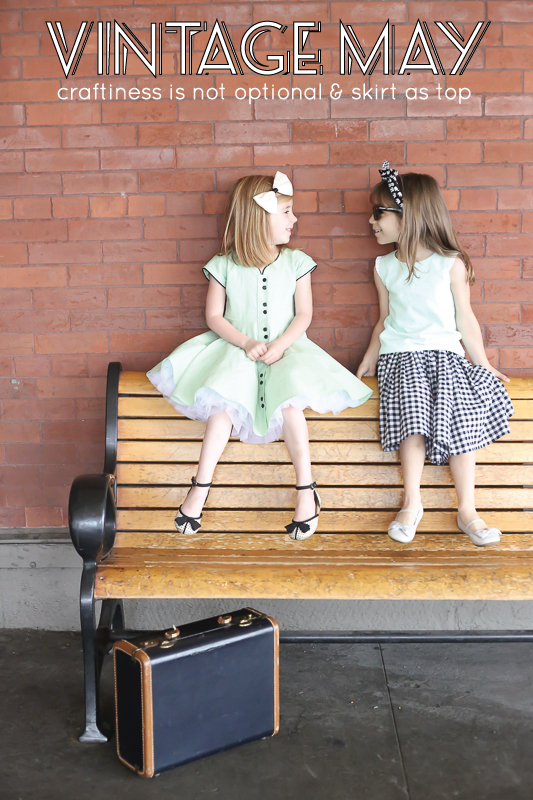 Vintage May is here, ladies! (and maybe a few gents? my dad at least. 😉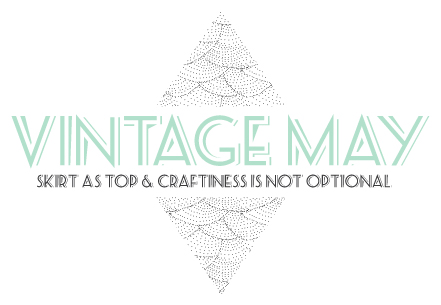 We are starting with a bang! Since I was up visiting K and company last weekend, we planned a shoot with BOTH girls and coordinated…accordingly.
After a rough start (Sadie and I butting heads, what's new), we got some gems! Both Kristin and I were snapping away trying to capture everything. We even got a stern talking to from an employee (train station location-timed JUST before a ton of people were going to come in the first section), but we made it work. I used to feel embarrassed about photo shoots-not so much anymore.
We decided to mimic the colors on our logo this year, and went with a mint, white, and black palette. It was really fun planning the girl's outfits together and I think they compliment each other really nicely!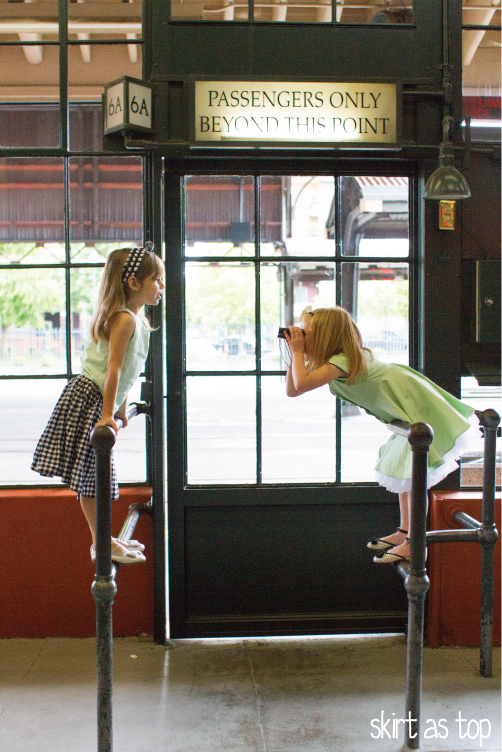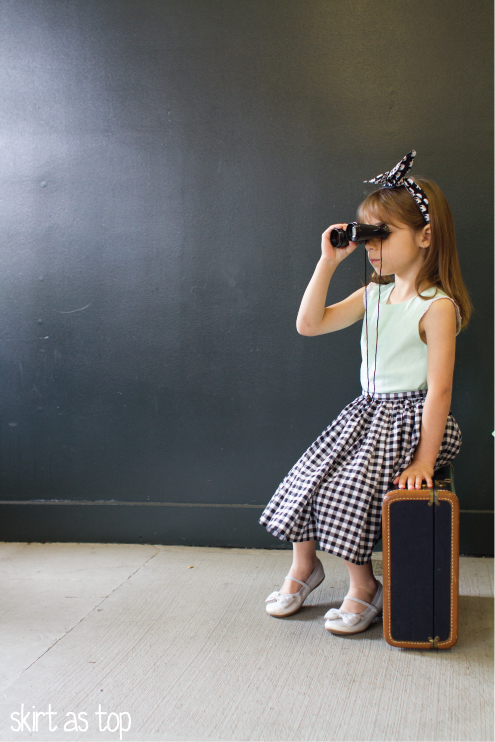 Isn't Em's get up just the sweetest!?
Make sure to hop over to Kristin's blog  to get the scoop on it! (she happened to have this awesome suitcase so we brought it along-perfect right?)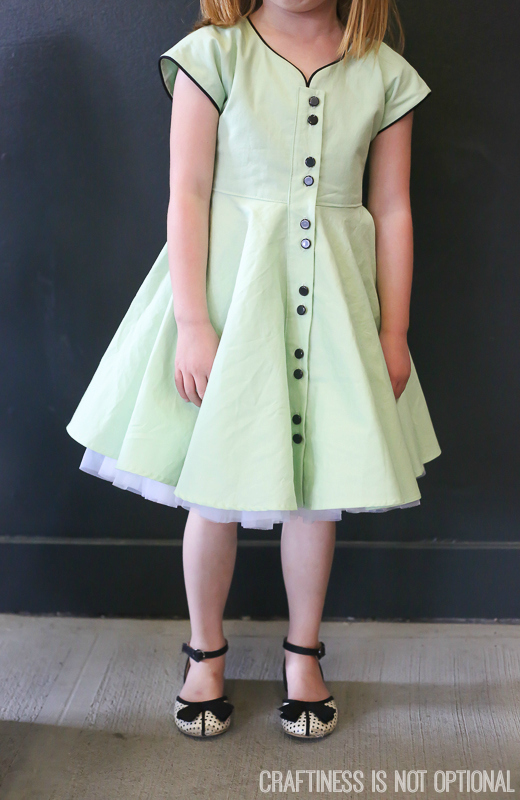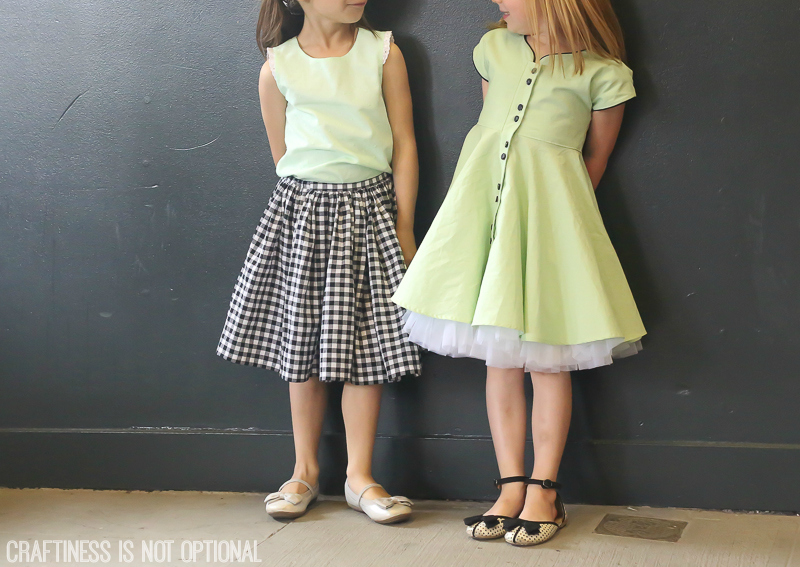 these two little gals had SO much fun together.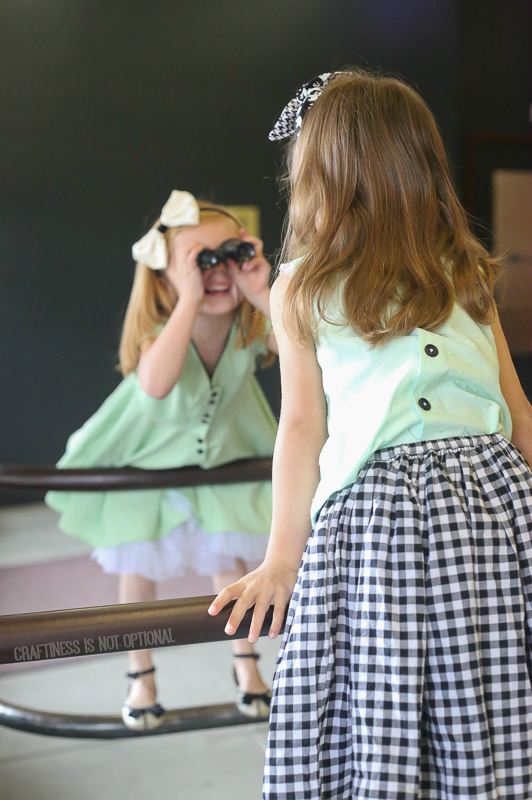 I spy YOU!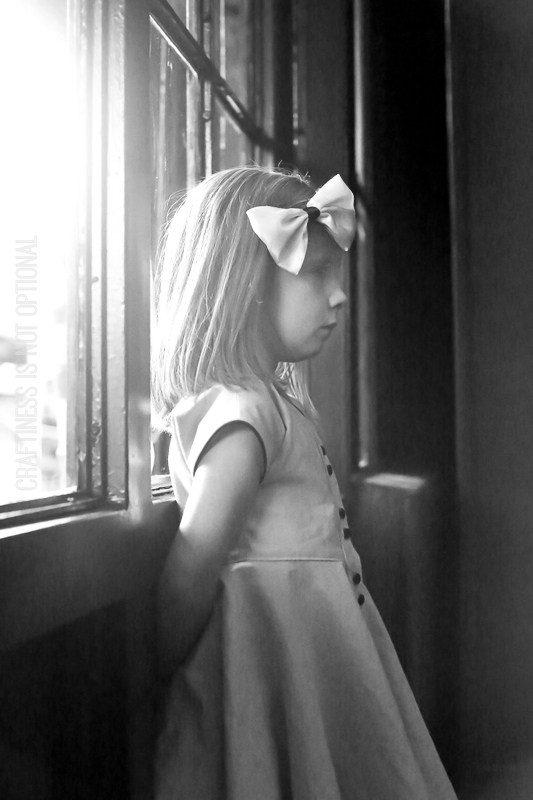 drama.
this girl was full of it, and let's just say my duds folder over on facebook will have some good ones soon.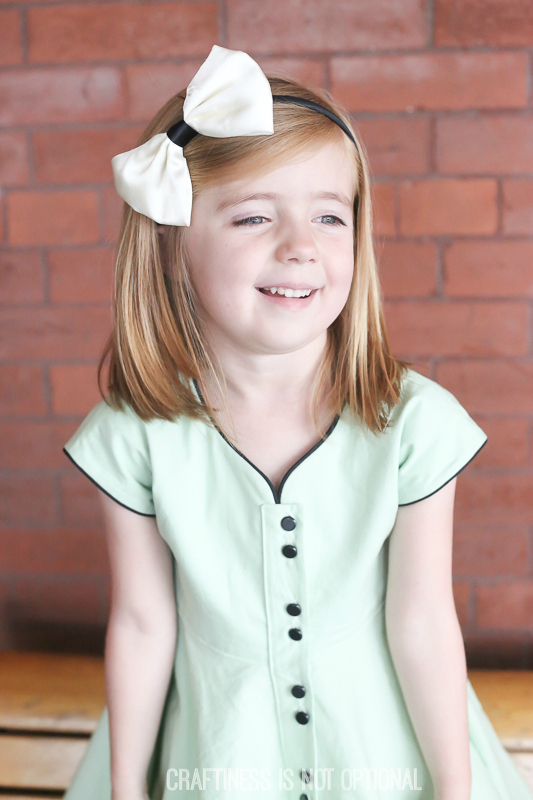 but after escaping the lady who was all up in our bidness, we headed outside and Kristin was able to get Sadie to smile! miracle worker.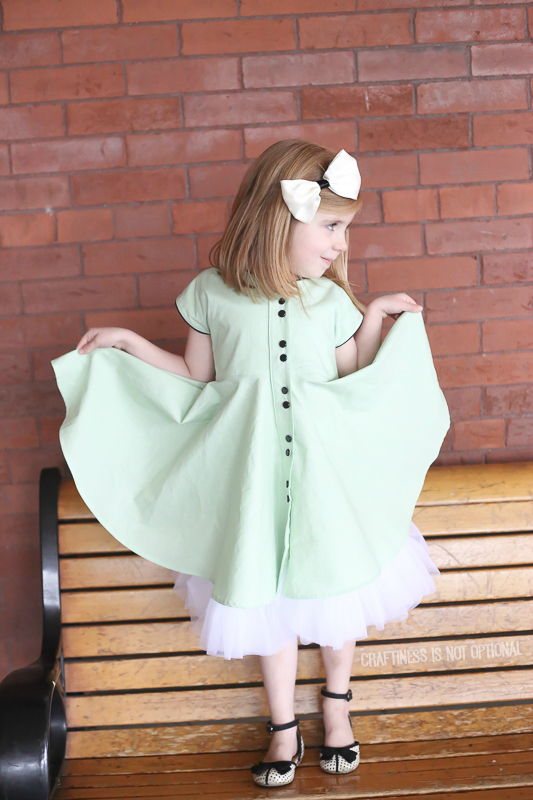 So let's talk about the dress! I was inspired by this dress-and then forgot about it.
Then my subconscious remembered and I sewed it up. then saw the pin again. Thanks, subconscious for the sewing inspiration. 😉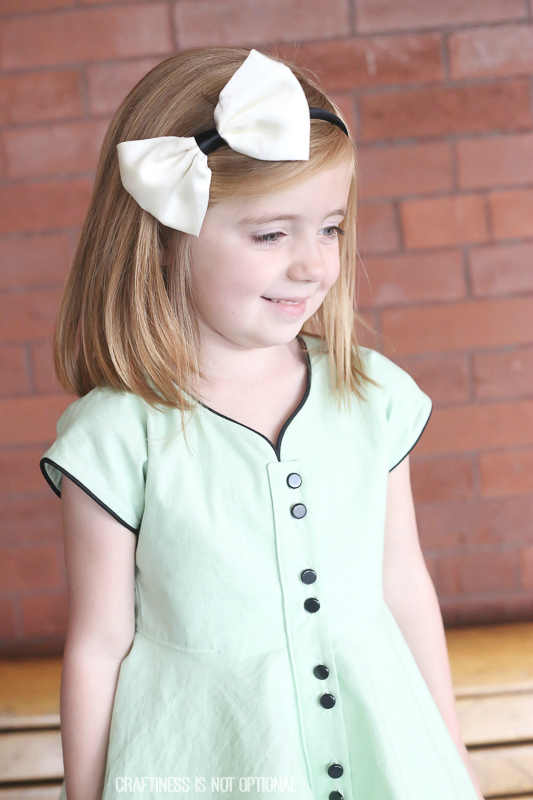 I love how the piping makes the lines of the bodice POP.
the skirt is from the Georgia Twirl dress-and I miscut-it's too short-my bad. sometimes that happens and you make it work with a petticoat! (affiliate link)
It's headed for Charlotte's closet unfortunately for Sadie. I love the placket feature that goes down the whole front. So whimsical and fun! The buttons are grouped together in pairs for a bit of interest.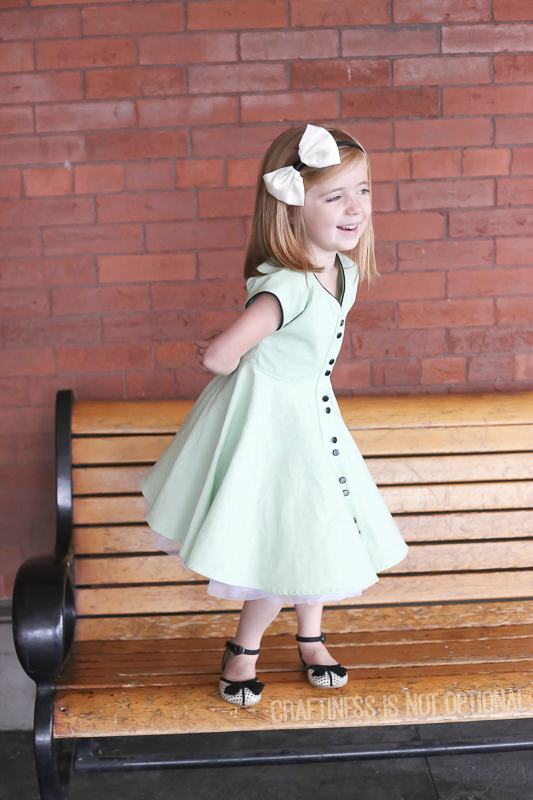 It's sewn up with some Mint Bella solid from The Ribbon Retreat-gorgeous color. Black piping and buttons from Joanns.
Headband from Target I believe, shoes are Joyfolie via Zulily.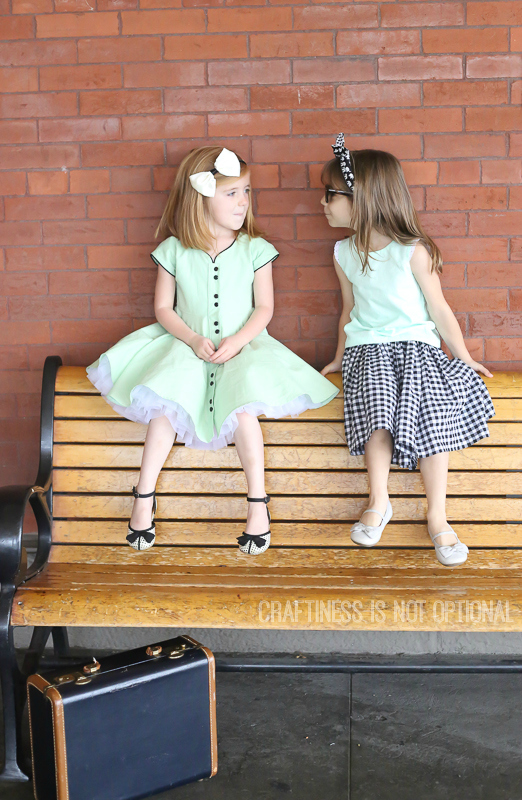 Sooo excited for the rest of the Vintage May line up! Come back tomorrow to see what we've got!