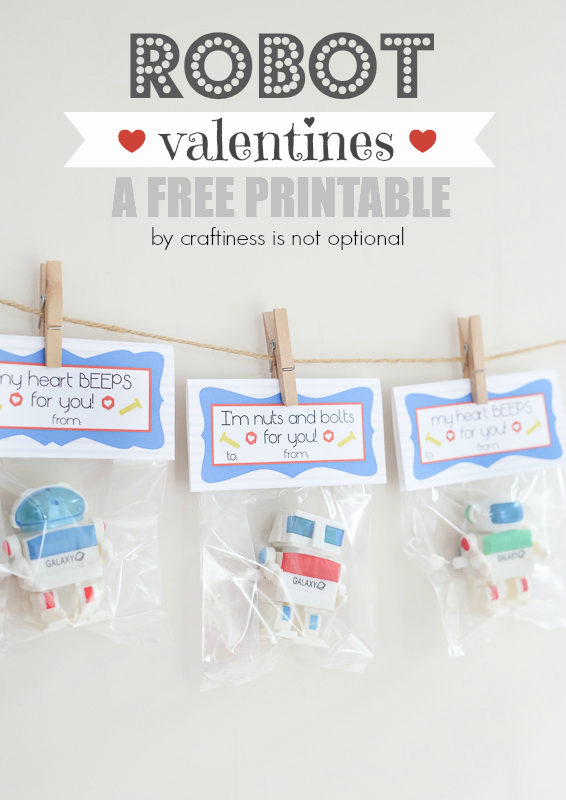 Sadie and I spent some time deciding on a fun toy she could give as her Valentine at school this year, and I was super excited that she picked these CUTE wind up robots. Cause, robots are awesome. Also, a great gender neutral Valentine! While we might add some candy in the bags, they are great as-is for schools or parties with a no-candy policy.
Domo arigato, Mr. Roboto. (that song has been stuck in my head since I made these)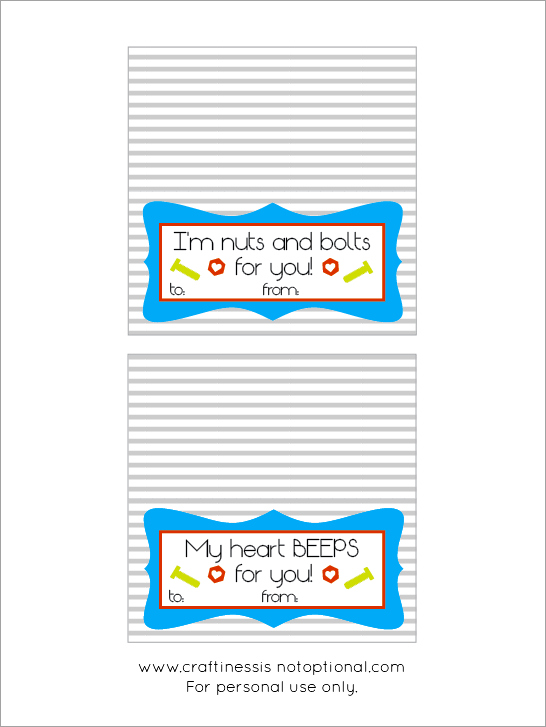 Download the FREE printable by clicking this link or the picture above, then print out however many you need-there are two to a page-I printed them on some white cardstock, then trimmed them down with my paper cutter along the lines. and package them up in some 4″ wide cello bags, trimmed down shorter just like the strawberry valentines were. (btw. affiliate links in this post.)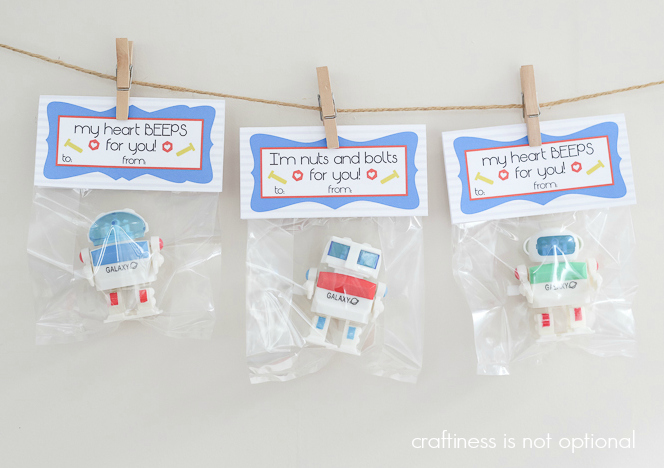 Dang these little guys are so cute. I might have wound them up and watched them walk around my desk a few dozen times.
I love this little square guy-he remind me of Wall-E whom I adore. His head wobbled, too.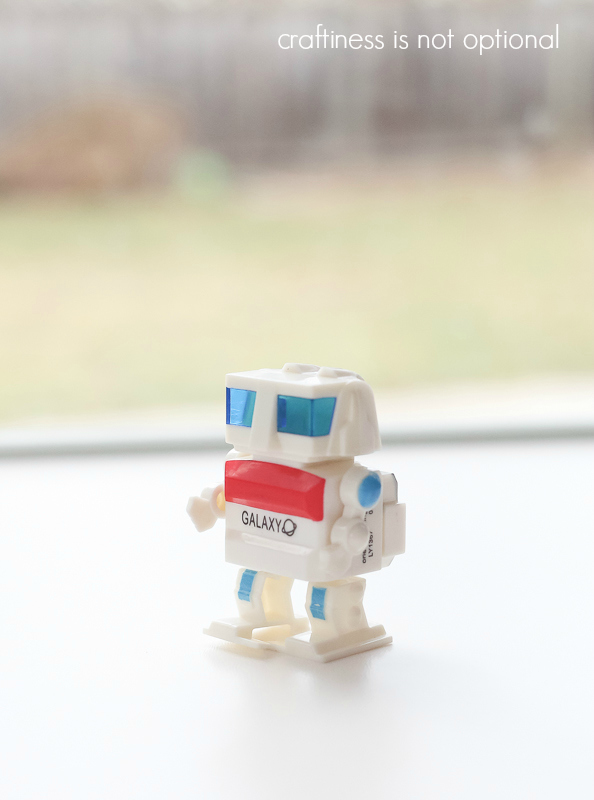 GAH. too CUT-E.