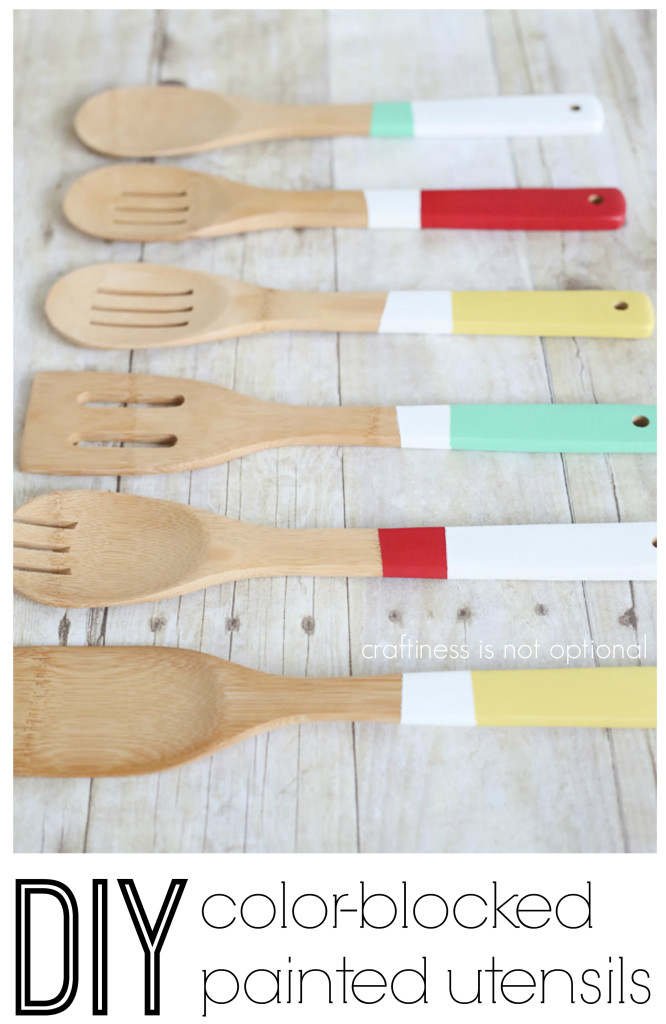 I am super dee duper excited to share with you these adorable color-blocked painted utensils! I made them for my "mommy friends"  (as Sadie calls them….we usually exchange Valentines along side the kiddos at my annual Valentine party-if you are a friend of mine-LOOK AWAY. Or at least act surprised….), and I'm smitten. I grabbed some nice bamboo utensils (affiliate link) and whipped them up over the course of a few days. They really were quite simple to make and are so striking, don't you think? I hope each of my friends can find a color combo that works in their kitchen! If not, well…it's still usable, right? Hide it in the drawer or somethin'.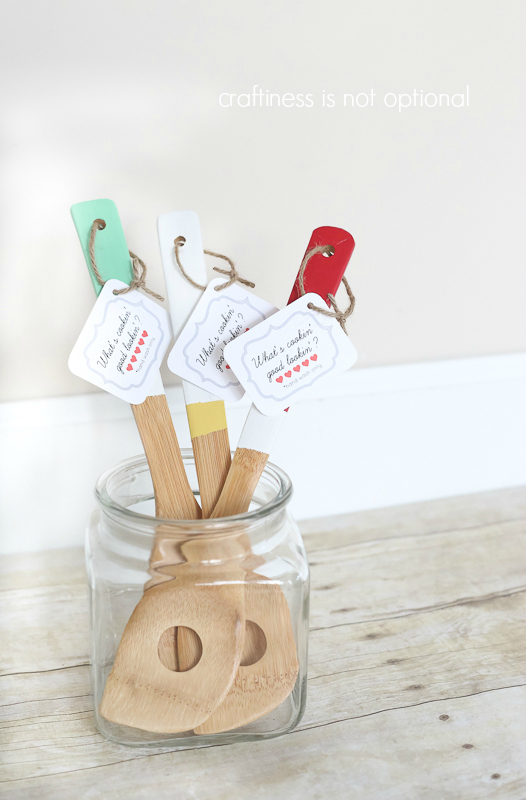 DIY instructions below!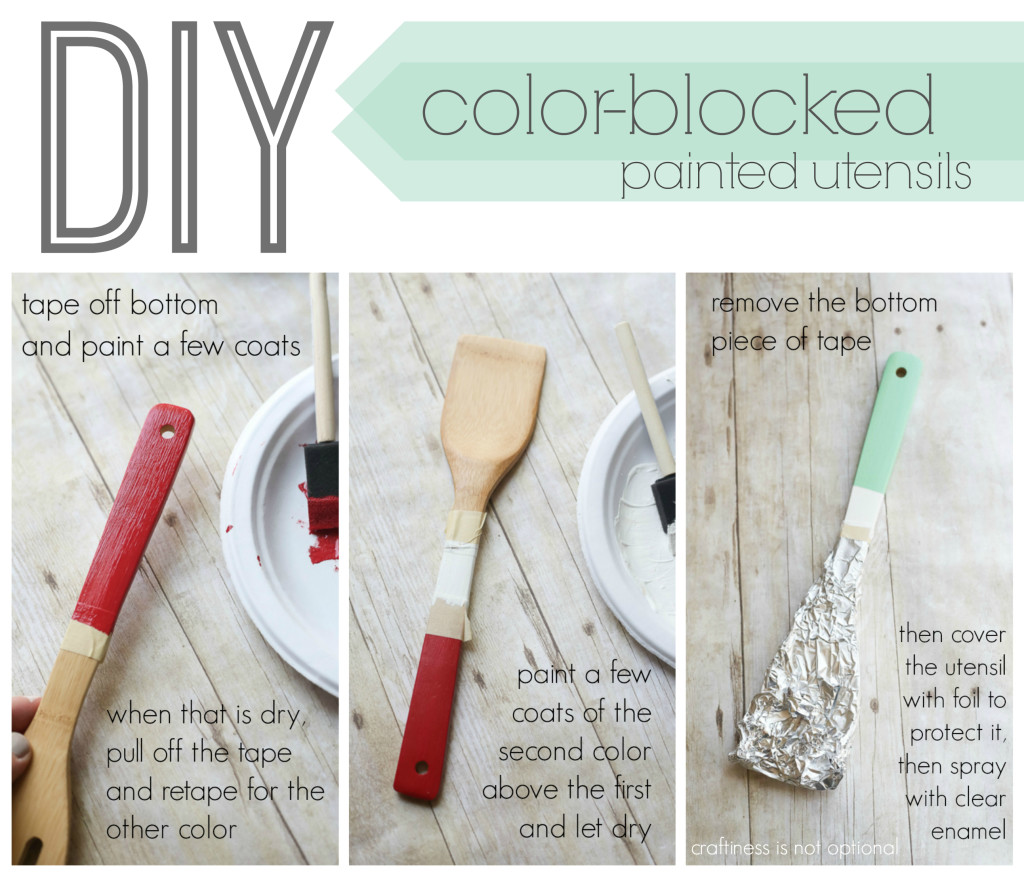 I propped them up to dry upside down in various cups and vases.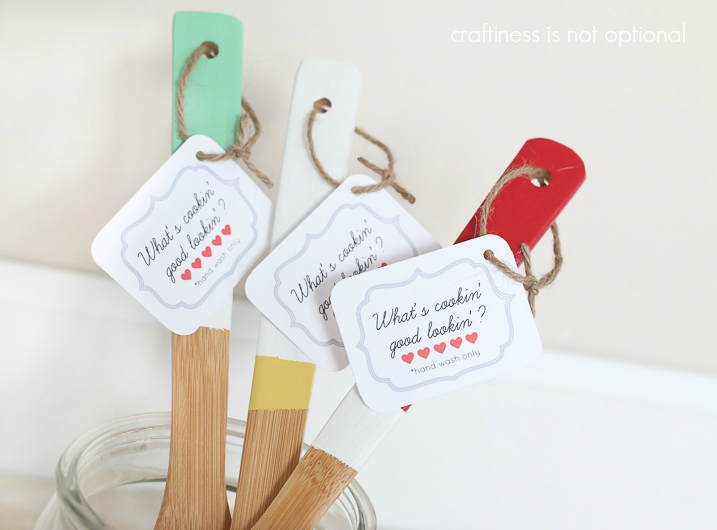 and of course, I made a FREE printable to go with the project idea! I have them available-one with the saying by itself (in case you want to add it to another kitchen gift),  and one with the additional *hand wash only advice.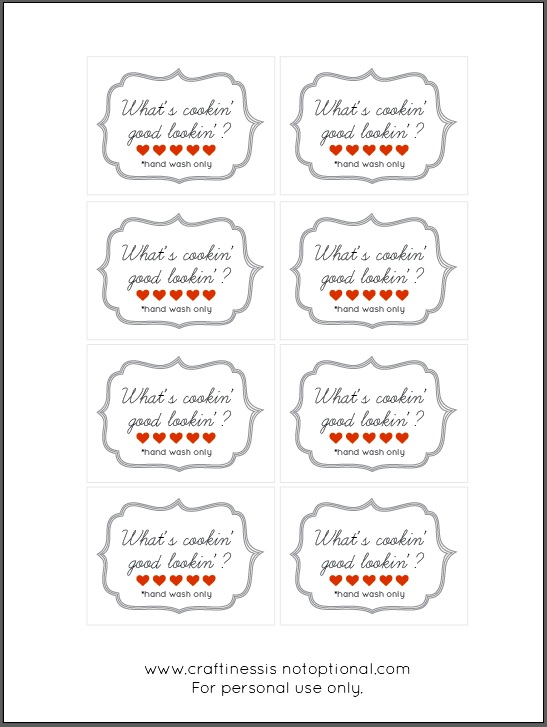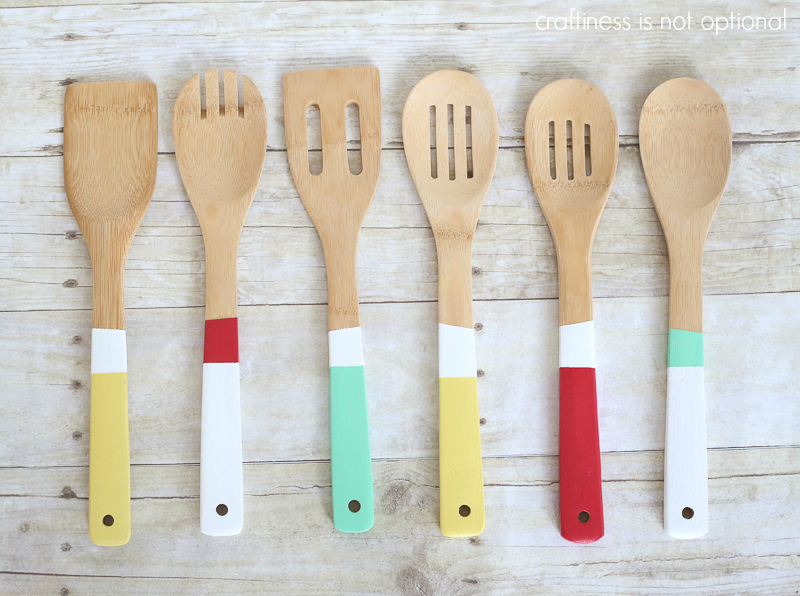 I think they look so purty all laid out in a row.