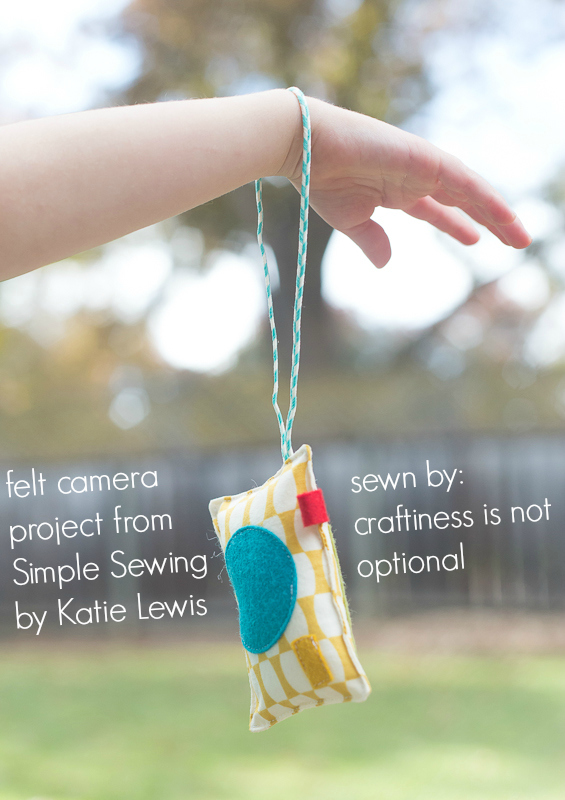 I am so, so excited today to share with you this fabulous new sewing book and felt and fabric play camera that Sadie and I made together!
The author of this book is the fabulous Katie Lewis from The Red Kitchen, and her book is called Simple Sewing-30 Fast and Easy Projects for Beginners.  (affiliate link)
Katie is super awesome. Super sweet, encouraging, motivated, and dude. She wrote a book, just made it happen! I have the utmost respect for her. She keeps teasing me that she's going to move out here to Cali, but only if I bake for her and make her bentos. I keep saying yes….so what's the hold up, Katie? lol. anyways. back to the book!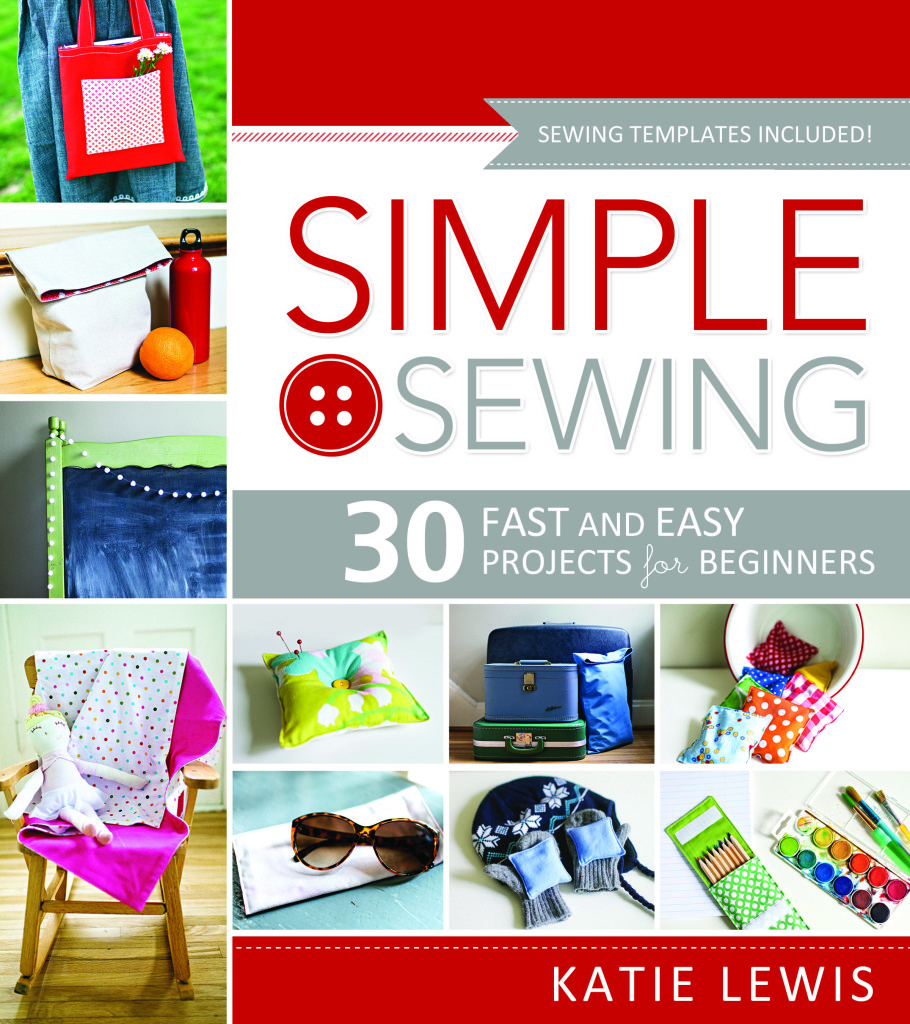 Isn't that the cutest cover you ever did see? Let me tell ya. I big ol heart this book. It's chock full of simple and quick projects, and most of them are PERfect canvases for customization. It includes 30 projects with how-to instructions and templates. Basically, perfect for the beginning sewer, or in my case, Sadie! She absolutely loves to sew with me, and this book was perfect for teaching her sewing techniques and tricks.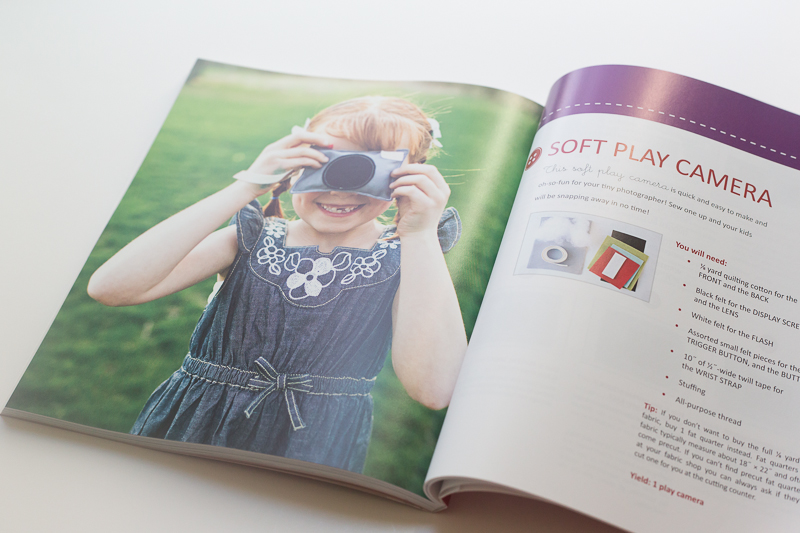 We chose the soft play camera, obviously! She loved stuffing the camera with poly fil, and afterwards she even made a pattern for a camera bag and we sewed it up for her lickety split. The whole project probably took 30 minutes, if that.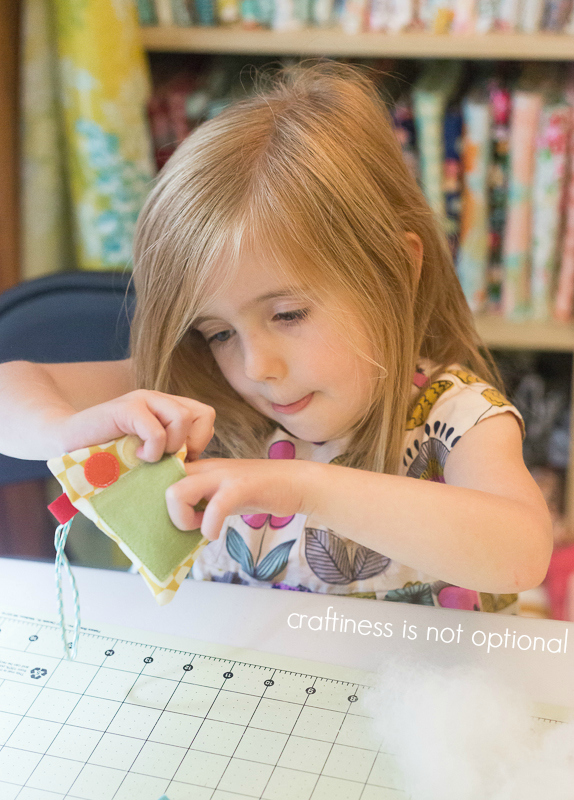 There is also a beginning section of the book called "Before You Begin" that guides you through the basic tools you'll need and how to use them, the different kinds of fabric you'll be using for the projects in the book, and some easy tips and techniques for getting a better finished product. It's nice to get back to the basics, and I learned a few new techniques! There are 6 chapters in the book. They are: accessories, home, celebrations, baby, school days, and toys. There really is something in here for everyone! Many of the projects would make awesome gifts! oh yeah, and 90% of the projects in the book require less than a yard of fabric. Booyah! take that, scraps and FQ's!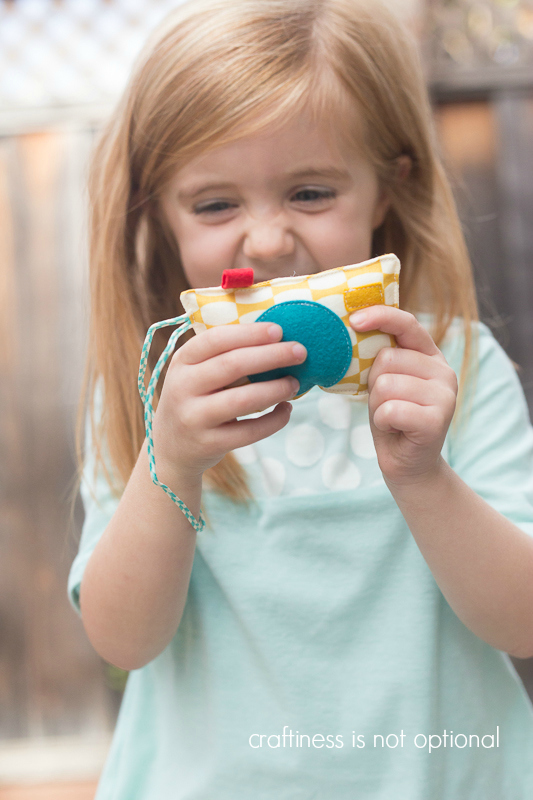 So  back to our camera-I let Sadie pick out the fabric and felt colors she wanted, which I think made a bright and cheery camera! I wish my camera came in these colors…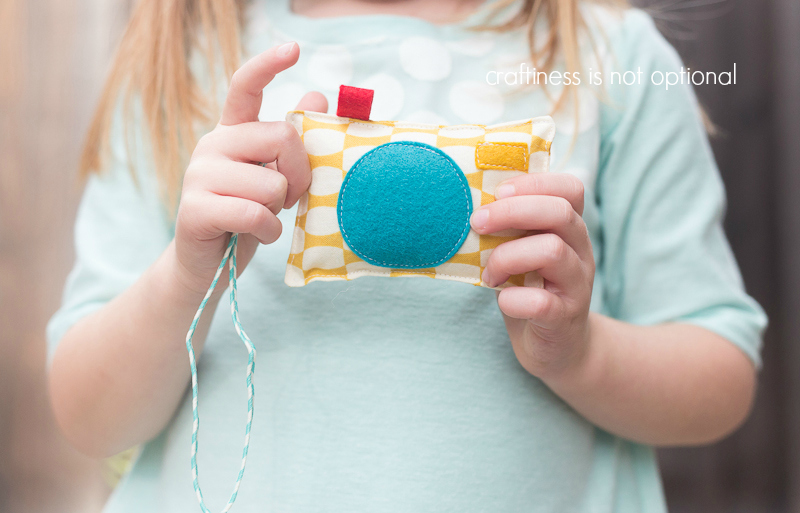 I used a scrap from Kristin's baby quilt for the body, and then various wool felt scraps for the buttons and screens. I found that cool cording in my trim box and used it for the strap!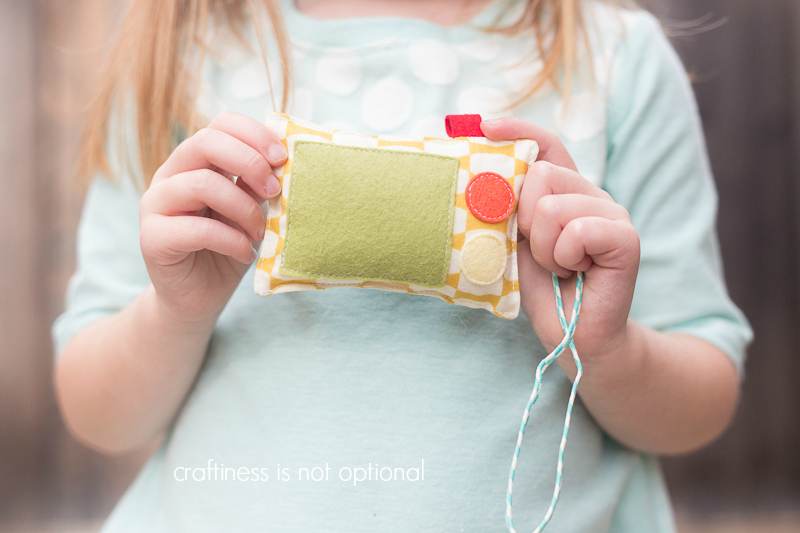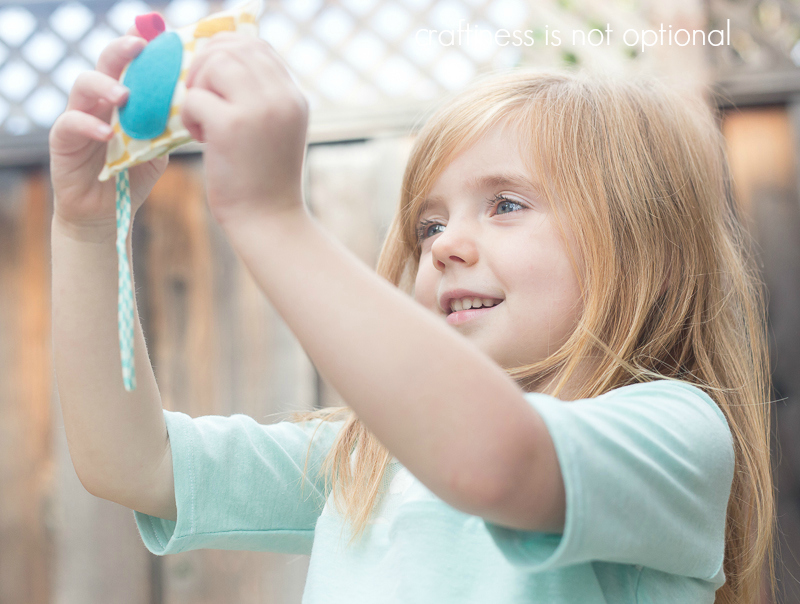 She spent the rest of the afternoon taking pictures of squirrels, me, and of course, a few selfies. 😉 I can't wait to try some of the other projects with her!(this top is a sneak peek at my latest pattern in the works!)
Head to the bottom of the post for a chance to win a copy of this awesome book for your own collection!