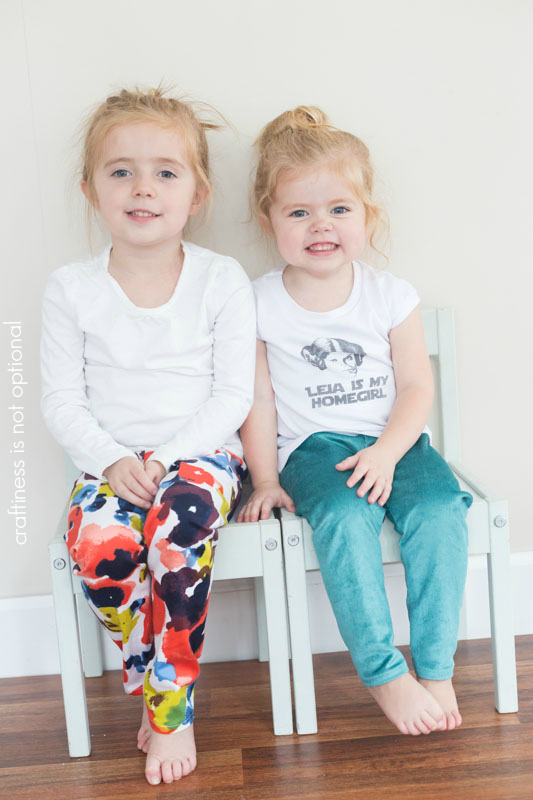 I've already sewn up (and loved!) one of LouBee Clothing's patterns-the Bimaa, so I was dying to take a swing at her Hosh pants after seeing them all over blogland. They are a quick and easy sew-and practically tailor made for my skinny Sadie. I sewed them up for both girls-in this awesome stretch sateen, and some teal corduroy from Hancocks fabric.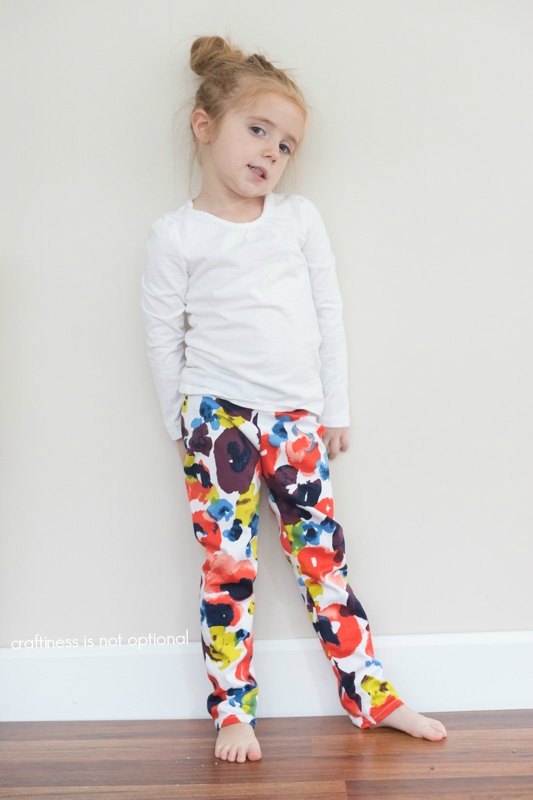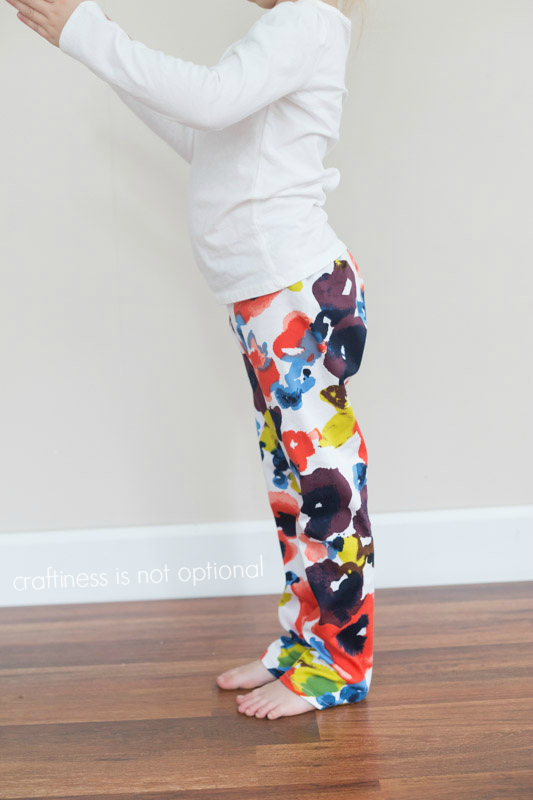 This fabric was perfect for the pattern-just enough stretch and a fun pattern for my girly. I made the size 5 for Sadie, and I wished I'd gone with the 4T, since they were too long and a little baggy on her. I do wish there were finished garment measurements included in the pattern…that might have helped me decide on the size to make. I also could have held the pattern up to some store bought pants that fit her, but I was lazy, so…yeah. lol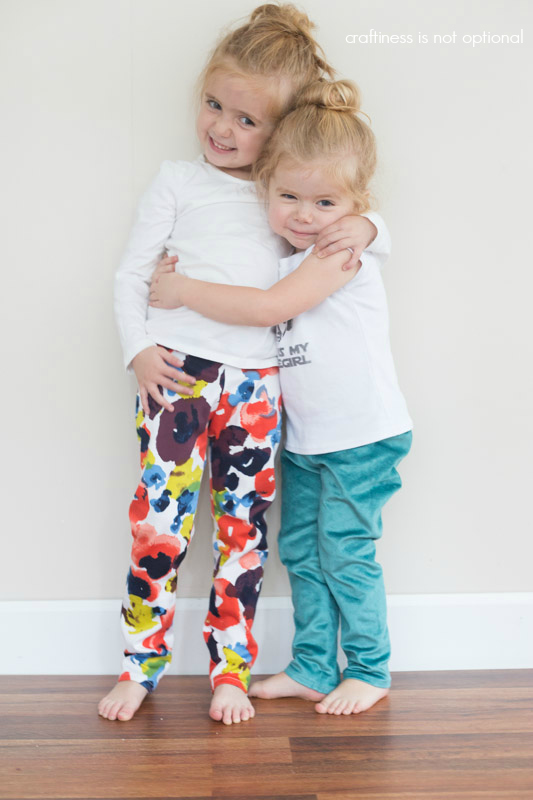 They are so cute together in their hip happening pants!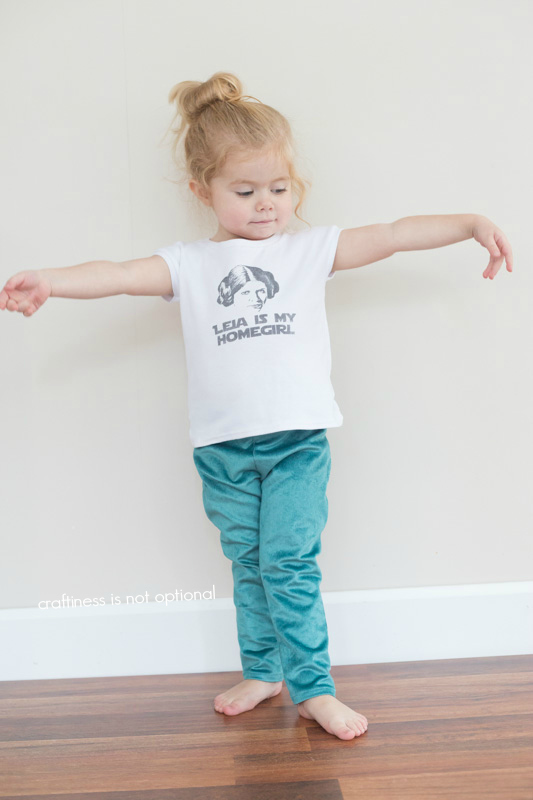 Charlotte got her teal cords..sewed up a size 3T which were about the right length but a bit baggy, so I wish I'd sewn up a size 2T. I'll just have to make some more, right?
see more about C's (originally Sadie's) Leia shirt here.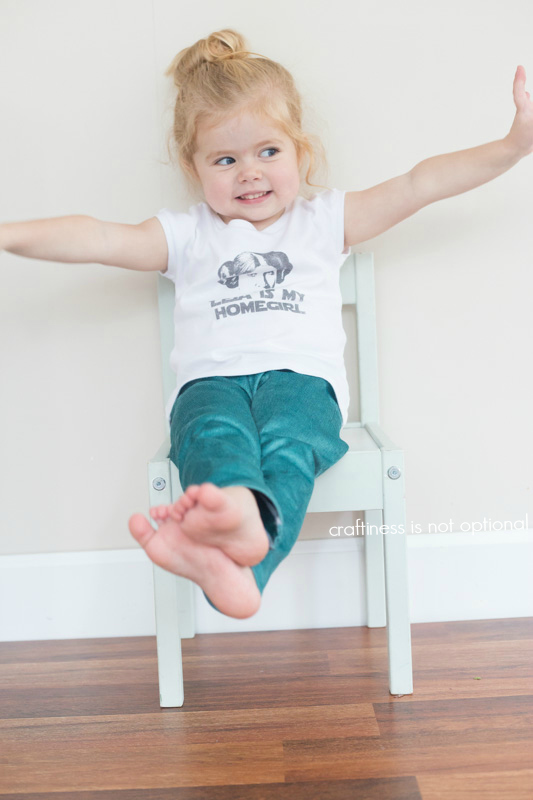 I love how easy the waistband is to finish-with button hole elastic to keep it cinched in! I used Katy's awesome tips on how to make your own buttonhole elastic.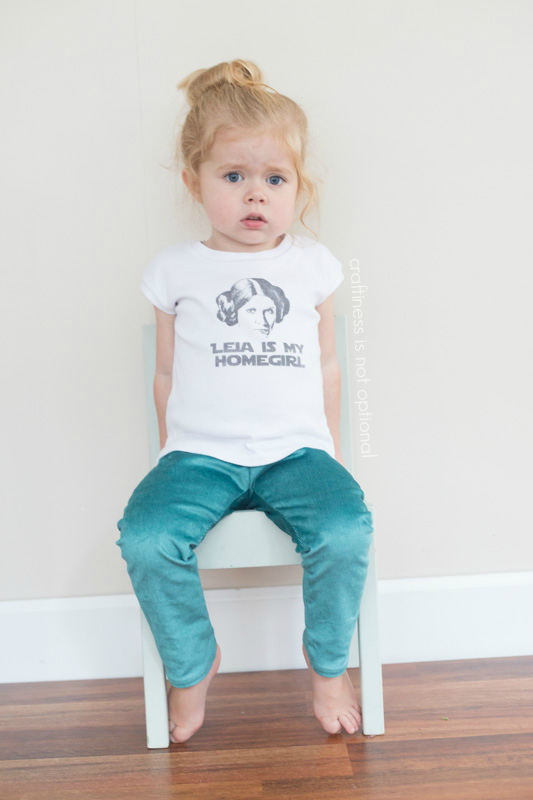 Don't worry, Charlotte, it's REALLY easy.