we finished the kitchen with time to spare…alright, christmas eve afternoon. so not much time to spare, but it was done, anyways.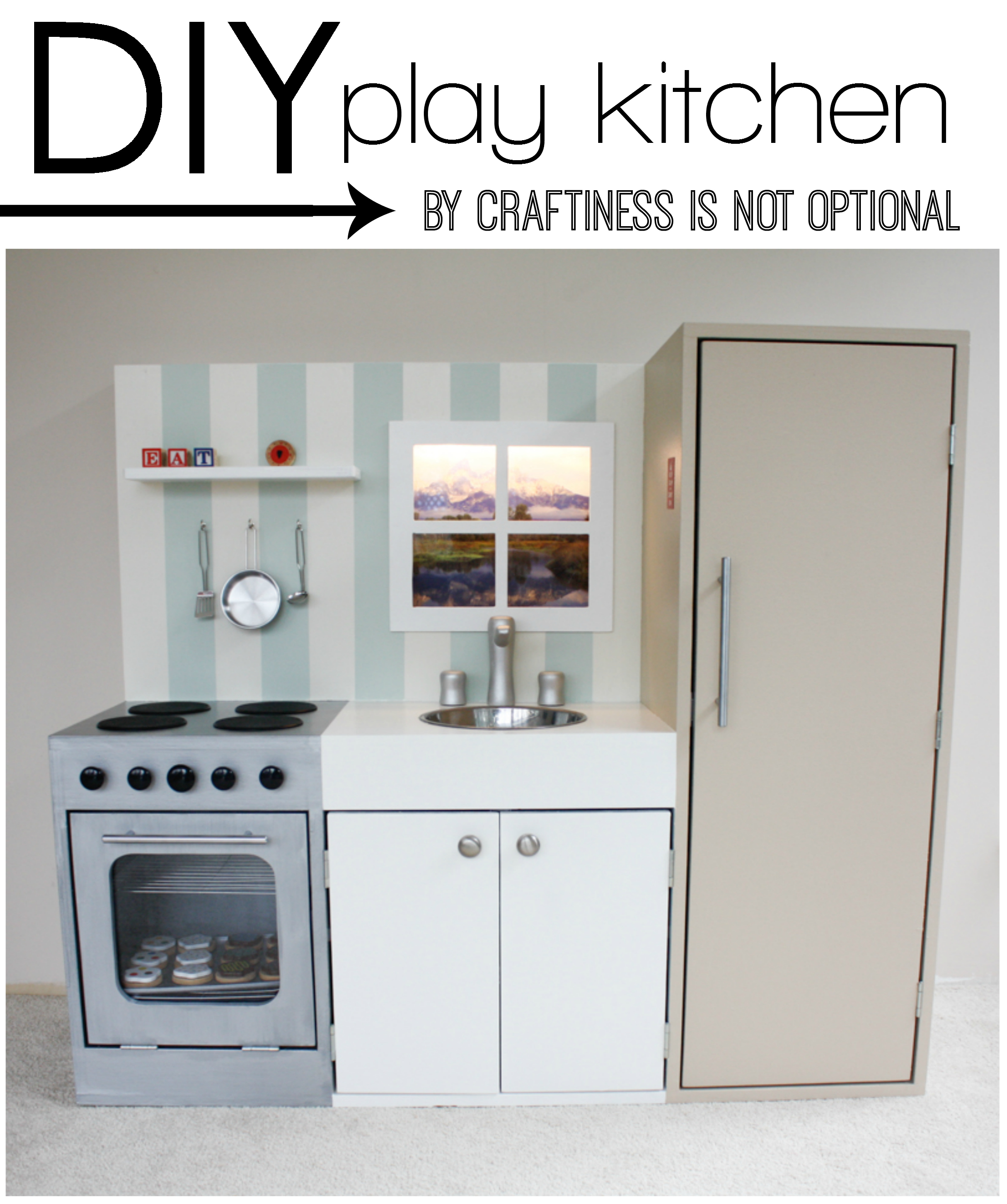 here it is! in all it's painted, handled, glory!
here, please notice (and make a big deal out of for my dad's sake, hehe), the light behind the window, oops, i mean the sun shining on our mountain/lake view. didn't you know we totally live on a lake? you can see a little more about the light in this post here. it ended up looking AWESOME, and sadie loves flicking the switch on and off. (my dad installed and wired the light up to a lightswitch on the side of the fridge.)
side note:
A HUGE super duper THANK YOU to my dad for helping me with this project. i literally couldn't have done it without him. it would be two boards screwed together and i would have cried and given up the first night. so THANKS dad! you're the best!he really likes my blog and (secretly) loves to hear your comments about the kitchen. hehe. so give him some props!
a cute little broom my grandpa found and gave to sadie. so cute! thanks, gramps!
do you see the tiny red magnet on the fridge? we did end up using the magnetic paint for the fridge…but had to do like 10 coats for it to really work, not the three suggested on the can. my advice would be, stir WELL, or get the store to shake it for you in their shaking machine, and apply a lot of coats! it only works with thin magnets too, but it works! we're planning on getting some abc magnets for her. 😀
here is our favorite part, the oven. it turned out pretty dang cool, if i do say so myself. see the "hot" wire on the bottom? my dad bent some thick wire, painted it red, drilled holes in the back, and stuck the ends in the holes. instant heating wire! the knobs were just black cabinet knobs, and the burners are those plastic things you can put behind your door so that the door handle doesn't bust a hole in your wall. we just painted them black and stuck them on! you can barely see the magnetic latch we attached here, under the top edge. those are cheap and essential! we put them on the cupboard, and fridge as well.
the knobs twist and turn, although sadie first tried pulling on them. she got a little frustrated when nothing happened! hehe
pulling some cookies out of the oven…a cute set my mother in law got her for christmas!
here's our cupboard for the essentials…
and the fridge full of food!
yum!
 
and our faucet. one of a kind! we bought a couple dowels, and my dad turned them on his lathe until we liked the look, then we drilled a hole for the spout, glued it in, and then sanded it down on his power sander until we liked how it looked. cool, eh?
let me know if you have any questions about how we did things, and i'm planning on making a materials list soon!
thanks for taking a peek!
featured on Oh Dee Doh!