so, i know my brother  josh is turning 10…but he goes crazy for ANYTHING star wars related, and these were calling out to me to be made. do you know what i mean? anyways…i used this blog's idea for darth vader, r2d2, yoda, and leia…and then i did the storm trooper and han solo on my own. (i always had a crush on han, that rascal)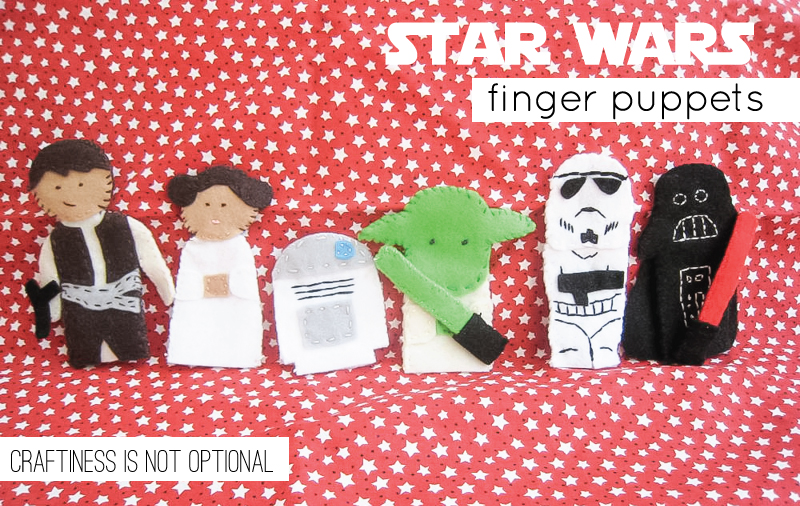 my family are BIG star wars fans. we used to have movie marathons on saturdays, spread out blankets all over the floor and pop a zillion things of popcorn and watch 'em all. the originals of course. my brother had about 2,000 star wars action figures, and josh used to watch the movies all day. every. day. until my mom limited that. i think all of us have been a star wars character for halloween at some point. anyways, just wanted to establish that we are, in fact, geeks. got that? k.
here's some more proof that i am a geek. i posed yoda and vader fighting. with their awesome lightsabers.
here's han trying to put the moves on leia.
smooch! hmmm, han, a little too much too soon?
yeah, leia took care of him, no worries.
here are the baddies. darth looks a little surprised for some reason.
r2d2…he was simple and easy!
of course, i had to make a bag to stash them in, with a label in star wars font. otherwise, how would he know what's inside?
his card, course it had to match!
i hope josh likes them, and i hope you enjoyed me acting like a geek.